CHOOSE FROM 30 DIFFERENT GAMES
Our game server hosting catalog consists of today's most popular game hosting platforms. Our services feature a comprehensive range of game-specific custom tools and features that we actively maintain in parallel with game/mod updates.
All Games
Popular
FPS
Survival
Sandbox
Space
Shared Hosting Plans
Clear pricing backed by our unbeatable 30-Day Money-Back Guarantee.
Looking for root access? Check out our VPS Servers →
*Promotional pricing is valid always. Free domain available for yearly hosting plans only. Plans renew at the same rate.
Compare VPS Plans or Looking for more power? Check out our VDS Servers →
All Plans Come With
24/7/365 Support
Team Management
BitNinja Security
Staging Environment
SSH and SFTP Access
Unlimited Bandwidth
Free Daily Backups
Free Domain Transfer
Free SSL Certificate(s)
Free 30-Days Money-Back
Dedicated Firewalls
Auto Healing
Optimized With Advanced Caches
CDN Add-on
24/7 Real-time Monitoring
Regular Security Patching
Unlimited Application Installation
Free Migration
Automated Backups
HTTP/2 Enabled Servers
Your VPS Hosting is the ultimate solution for your websites. Enjoy control, flexibility, and power with lasting performance.

VPS Full Root Access
Full root access allows total control over your hosting environment, including custom installs and configuration with your virtual private server hosting
SSD NVMe Disk Drives
A solid-state drive (SSD) is a new generation of storage device used in computers. SSDs replace traditional mechanical hard disks.

VPS 99.9% Uptime
Our business-class track record means some of the industry's best uptime performance. We're so confident in our infrastructure, 99% uptime guarantee.

Cheap VPS Hosting
The most affordable price to run a VPS. You can save hundreds of dollars per month when you compare our prices with other hosting companies.

Scalable DDR4 RAM
Growing quickly? Start with 1GB of RAM and easily scale up, quickly and effortlessly from within your VPS control panel, just let us know when you need it.

Unlimited Bandwidth
There are no limits on the amount of traffic your VPS-hosted site or app can receive. All we ask is that you be nice and comply with our unlimited policy.

Custom VPS servers
Customize your VPS server based on your website needs. Pick your OS, number of cPanel accounts, server location, server protection.

Daily Backups
Automated daily backups with full server snapshots and 1-click restore for your Managed VPS server available upon request.

Managed Server
Enjoy friendly, smart assistance from our world-class Technical Support. we keep your server running & up-to-date with security patches, OS updates, and more.
VPS HOSTING COMPARISON
Better Pricing • Fast SSD Storage • Hack-free Protection • Easy Scaling
Free Migration Services
You can now migrate your website to UltaHost for free! Our team will be providing you with personalized service. Everything associated with your website is perfectly copied, re-installed, and re-configured on your new server with the least impact on your website and email services.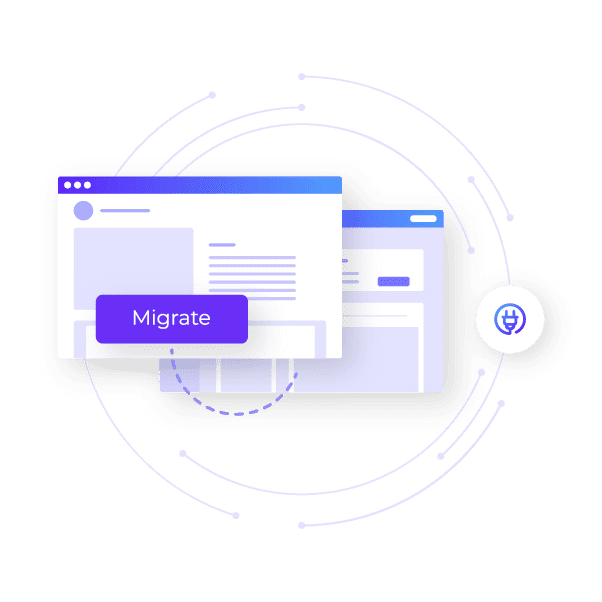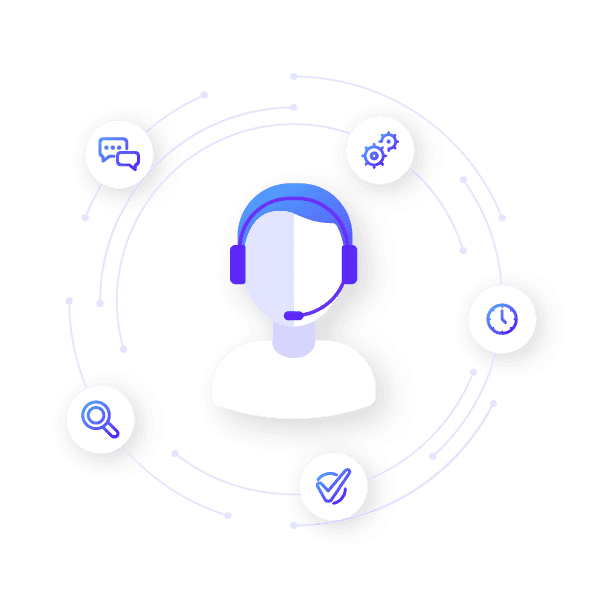 Support
Our team is specially trained to not only solve technical issues, but to help you with all aspects of getting online. Contact us at any time. We work for you in round the clock mode. For projects which need special care, you can use the additional option of priority maintenance.
Maximum control
Full root & shell access (SSH) for maximum control. Reboot or power-cycle your server whenever it's needed. Manage all the domains, websites, and email addresses you own.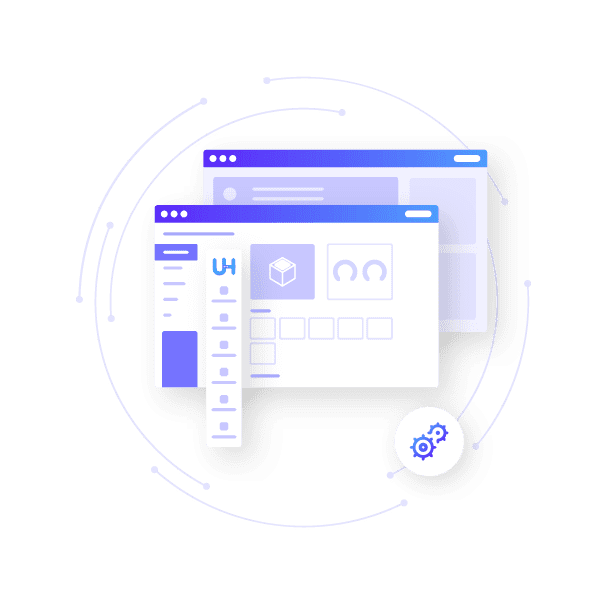 From Performance to 24/7 Support, You Get Everything
Our platform is fully equipped with the features you'll need so you never have to worry about speed, security, and support for your websites, boost your digital experience with us.
SSD & NVMe Hosting
SSD disks offer maximum speed and reliability than traditional disks while accommodating modern websites' demands.
Built-in Cache
Our built-in cache mechanism includes Varnish, Memcached, and Redis that enhance the speed of your websites.
Optimized Stack
Our stack includes Apache and NGINX as web servers, PHP-FPM and MySQL/MariaDB as databases for better performance.
PHP Versions
We support PHP 5.6.x and the latest versions of PHP 8.x so you can test compatibility and switch versions accordingly.
100% Uptime
True hosting with no single point of failure. Our hosting dynamically move, balance and tune the clients instances to guarantee an extraordinary uptime.
Ultra Optimized
Our servers are powered by ultra-optimized 14th generation dell servers. configured to offer maximum redundancy in terms of network, power, and hard drive.
Dedicated Firewalls
We regularly perform firmware upgrades and patches so your websites remain secure from potential threats.
SSL Certificates
SSL certificate gains visitors' trust and ensures that their data is transmitted encrypted. Deploy it in just a click for free.
Login Security
We provide two-factor authentication, detect the suspicious login attempts, and send notifications to keep your account and server secure.
IP Whitelisting
You can create a list of whitelisted IPs to block or allow IP addresses for SSH/SFTP access to your account or database.
BitNinja Security
We Secure your online presence by protecting your website reputation and visitors against cyberthreats, we scan your website for malware and other vulnerabilities.
Database Security
Our built-in database security system prevents unauthorized access to your data and protects it from vulnerabilities.
Multiple OS Choices
Our offer includes a wide choice of Linux and Windows OS and the possibility to install your own ISO.
Multiple language support
You have a choice of different programming languages: PHP 5-8, Perl, Python. You use the technology you prefer.
Vertical Scaling
Scale up your server resources in just a click when required so your website remains up and running 24/7.
No Contract
We never restrict our customers to sign in any contract or to pay a fixed amount for the hosting resources they don't use.
Multiple Locations
UltaHost operates out of multiple data center locations allowing for more localized hosting resulting in better speed for your users.
Unlimited Websites
You can host as many websites as you need, registering or using an equal number of domain names. This is extremely useful for your businesses.
Custom setups
Your online digital business is instantly setup with a free installation process with help of our expert support team, choose the script and leave the rest to us.
SSH, SFTP Access
SSH/SFTP offers a high level of security and allows you to access your server/website to perform operational tasks.
24/7 Monitoring
Ultahost Monitoring is a free feature that gives you unprecedented insight into your infrastructure. so you get more time to focus on growing your business.
Team Collaboration
Our built-in team collaboration feature helps you share limited to full access to your server or application among team members for better productivity.
High Availability
We have deployed Floating IPs to enable our customers to build high availability setups and assign hosting services to IP addresses in a flexible way.
User Roles
Assign your team members specific roles so they can access your server/website regardless of the geographical locations.
Expert Support
Our team of experts is available 24/7; You just have to type your query and the live chat support team would love to serve you.
Active Community
Our active community comprises of customers and experts who constantly share their knowledge and skills with the UltaHost community.
Knowledge base
We've written an extensive series of knowledge-base guides that you can refer to get help related to our platform.
Ticketing System
You can always open a ticket to keep track of your specific query; our support team will respond to it accordingly.
Support Add-ons
Besides Standard support, you can opt for an Advanced or Premium support add-on where our Senior Support Engineers work as an extension of your in-house team.
Troubleshooting
We've integrated server and website monitoring tools for troubleshooting. You can also contact us and our team will take care of it.
UltaHost VPS vs. VPS Competitors
The choice is clear. UltaHost has more to offer! You got extra key features you may still didn't notice yet
SSD VPS Hosting Use Cases and Purposes
Unlike shared hosting plans, where there are dozens, if not, hundreds of other users sharing the same server as your business, when considering German VPS or VDS servers, it's good to know that each user's resources are independent of others. This means that tasks and jobs being run on another user's server won't affect your website or application's CPU or Ram performance.
With VPS hosting, you will own increased reliability and stability compared to shared hosting. Very few servers are hosted on a single node; this helps to ensure performance and uptime.
A cost-effective model with the power of a dedicated server - similar to dedicated hosting, all of the resources of your VPS is dedicated solely to you with lower cost and lower price.
While our managed and unmanaged plans come at the same cost, the server is operated at the needs of the user and you are free to manage or request any help or installation from us or anything related to your server as you like.
With internet technologies continually improving, and more and more businesses utilizing the power of the internet to increase their exposure, there becomes a necessity to use a virtual private server.
All our Semi-Managed VPS plans come with 24/7 Ultra Support, a free SSL Certificate, Free DDOS Protection, a Malware scanner, and Free website migrations.
The Benefits of UltaHost VPS Hosting
Users who need more control over their virtual environment than shared hosting or need to give extra power and resources to their Managed WordPress hosting can go for VPS hosting.
To anyone who is interested in running their own business, creating a website or in web hosting, learning Linux, VPS comes into the picture. It is also a great option for Web Developers, Online Stores, and Game Servers.
For users looking for dedicated server facilities at a lower price we can recommend our cheap affordable VPS. It is a great option and has all the advantages of a dedicated server, such as access control, privacy, and performance.
For developers, we have prepared stable versions of Ubuntu, CentOS, Debian, AlmaLinux, and preconfigured servers for NodeJS, Live Streams, videos servers, social networks scripts, and VoIP solutions. As for Windows Applications, SQL databases, ASP.net websites, and RDP servers please check our Windows server plans.
Easily scalable, where users can start with the minimum amount of resources they need and can increase resources whenever the need arises with no downtime or any need for website transfers.
A proxy server does not require many resources. That's why you can save money and set up a proxy on a VPS.
Multiple domain hosting can take place without any performance issues arising.
HAVE
QUESTIONS?
VPS Hosting FAQs
You can find here a list of frequently asked questions and answers on a particular topic of VPS Hosting.
Where is my VPS located? Can i choose my data center?
Go to your plan overview by clicking on the ORDER Button to set the various options for your VPS plan. That includes the country and the location of your VPS's data center.
If you need other USA/Europe VPS hosting check the locations bellow:
How much does a VPS cost?
It starts from $/m, and it goes for as much as you needed for your desired specs. Buying for 12 months and 24 months will give you an extra 40% to 50% discount on our prices, As well a Free domain name is included for 12+ months of purchases.
UltaHost offers you a free VPS trial for one month. If you change your mind, we'll refund your money — no questions asked. With many other providers, you often have less than 30 days to test out your virtual server, but not here.
It's a fantastic option for web developers and resellers, virtual private servers offer versatility for various tasks such as video streaming websites, email applications, game hosting, RDP Servers, DNS servers, WordPress websites, social networks, Nodejs scripts, and much more.
A VPS offers the perfect step between the constraints of a shared hosting plan and the commitment of a dedicated server. You will have a lot more flexibility, capacity, and control at an affordable price.
When VPS runs on a system having Windows as its operating system then it is known as Windows VPS hosting. Mostly used for ASP.NET, ASP, .Net Core, and SQL server users, and Remote desktop RDP Windows servers.
Are you ready?
Enjoy power, flexibility, and control for your sites with our Next-Generation Web Hosting.