The beginnings of blogging can be challenging, right? You're looking for a place and a way to start, and like a spell, the magical word "WordPress" appears everywhere. You typed that keyword into a search engine, hoping to unlock the secret knowledge, and that's how you ended up stumbling upon this post. First, you need to know the difference between WordPress.com and WordPress.org. This article is the best place to start!
---
Discover the differences between WordPress.com and WordPress.org
The name WordPress is familiar to most novice bloggers. At first glance, WordPress may be just WordPress without any further mystery. However, when it turns out that WordPress comes in two versions, many people are taken aback.
Although novice bloggers are already acquainted with the concept of a blogging platform based on their previous experiences, the notion of scripts installed on hosting appears mysterious. Despite their similar names and numerous technological similarities, WordPress.com and WordPress.org are two distinct solutions.
---
What is WordPress.com?
WordPress.com functions like Blogspot, providing a free basic version that enables users to create a simple blog using basic templates and a subdomain such as yourname.wordpress.com under the wordpress.com domain.
WordPress.com operates on a freemium model: the free basic version has significant limitations, and additional features come at a cost. As one would expect from a commercial venture, the system is designed to encourage users to spend money on various offerings.
Pros and Cons of WordPress.com
Pros of WordPress.com:
Free basic version.
Allows for a quick start with your blog.
Cons of WordPress.com (in the free version):
A very limited selection of plugins and templates.
No access to the source code.
No possibility to connect a custom domain.
You cannot display your ads (including sponsored posts); Automattic places its ads on your blog, from which they profit.
All of this makes using WordPress.com in the free version a very frustrating and not very promising choice.
WordPress.com in the paid version
There is, of course, a paid version of WordPress.com. The annual fee for the cheapest WordPress.com plan starts at $48 and goes up to over $500. However, even though it offers more options, WordPress.com and WordPress.org can't be compared. The winner is only one.
The Personal plan, available for $48, offers few benefits. It eliminates ads from your site, provides the flexibility to choose your domain (such as yourname.com) along with an SSL certificate, and allows you to create premium content. This feature enables you to produce exclusive material that can only be accessed by subscribers.
Nevertheless, the ability to install plugins or templates remains unavailable. If you opt for the Premium plan, which costs $96 per year, you gain access to customization options for design. However, it is with the Business plan, priced at $300 per year, that plugin installation becomes available. The Business plan encompasses all the fundamental features that a blog should possess.
With the Business plan, you can expect unlimited bandwidth, security systems, CDN networks, CMS management automation, and proper performance. Additionally, you will receive sufficient disk space, as much as 200 GB. With the Premium plan, you have 13 GB at your disposal, with the Personal plan, 6 GB, and with the free version, only 1 GB.
The biggest drawback of WordPress.com
Regardless of the package you purchase, your blog on the WordPress.com platform will always have one significant drawback. It will never become your property. A blog on this platform functions like a page on Facebook or an account on Instagram: you are the creator, and only you add content to your account, but the ultimate administrator and owner of all the content is Automattic.
Transferring your blog to another server or platform is not a straightforward process. Additionally, in the event of Automattic experiencing financial difficulties or deciding to shut down the platform, your blog would be deleted as well. You can also get banned for violating the terms of service. Therefore, you will never have total control over your blog on the WordPress.com platform.
---
WordPress.org – script installed on a server
On the contrary, authentic WordPress can be found at WordPress.org. Doesn't that seem a bit perplexing? One might assume that the legitimate version of WordPress would be located under the .com domain, correct? Existing of WordPress.com and WordPress.org is very confusing.
WordPress is a script, a program written in PHP, which requires a web server that supports databases and interprets the PHP language. You can install such a web server on your computer, but the website will only be accessible to you. You can find a comparison of web servers in this article.
This option is suitable for those who want to learn website creation and management on WordPress without any cost, or for individuals who prefer to create their website at their own pace without incurring hosting expenses.
On the other hand, hosting refers to a web server connected to the Internet. A hosting server is a dedicated computer that provides websites, applications, and computer programs online. These programs can range from specialized corporate software (accounting systems, inventory management, and CRM) to games.
Of course, a hosting server is equipped with all the databases and web language interpreters required to handle these solutions. Install the WordPress script on the hosting server, assign the domain you purchased, and in this way, people from all over the world can visit your WordPress website.
Advantages and disadvantages of WordPress
Pros of WordPress.org:
A vast selection of plugins and templates can change the appearance of your site and add new features. You can enhance your site endlessly.
Total access to the source code.
You are the owner of your website and can do whatever you want with it.
Cons of WordPress.org:
Additional costs in the form of hosting and a domain.
More complex issues may require external specialist support.
---
WordPress.com or WordPress.org – Which one is better?
The time has finally come for you to choose between WordPress.com and WordPress.org. In my view, the free offering provided by the WordPress.com platform holds little significance. Why?
It appears to cater exclusively to individuals who pursue blogging primarily as a hobby and are not inclined to invest in more intuitive alternatives. Additionally, they assume from the outset that their blog will never acquire any commercial aspect. They simply write for their own sake, and that's where it ends.
However, when creating a blog, you generally want to reach as many people as possible, grow, and earn some money. It doesn't always have to be your main source of income, but you would at least like not to be losing money on it. It will be difficult to achieve with WordPress.com, and the paid versions are unattractive compared to the WordPress CMS.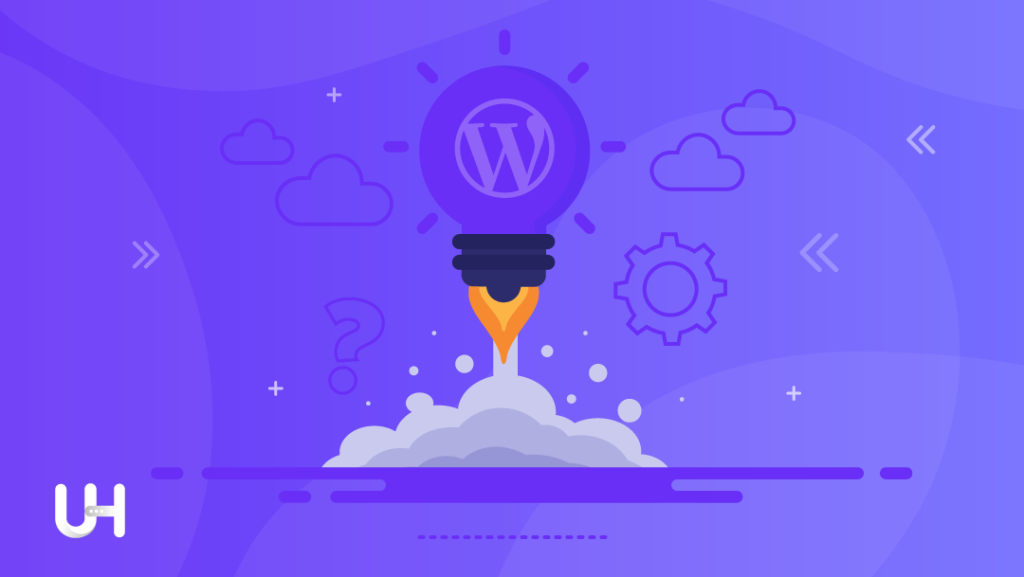 ---
The WordPress CMS can be up to 10 times cheaper!
Every WordPress.com plan falls significantly short when compared to the capabilities offered by the authentic WordPress script. Suppose you intend to embark on your project. In that case, the free version of WordPress.com proves utterly futile since it restricts any customization of your website. So, you have to purchase the Personal package for $48.
But what will be the cost in the case of the WordPress script? The cheapest WordPress Hosting package will only cost you $29.50, which is 40% cheaper, and in return, you will get capabilities much closer to the Business plan (remember: $300).
You will have unlimited customization options and plugin installations. You will be able to place your ads and monetize your platform in every possible way, not just through subscriptions and premium content, as is the case with WordPress.com.
You will be able to create an online store, a social platform, a video platform, and an e-learning platform – the possibilities are limited only by your creativity, skills, and budget for premium plugins and themes (but free plugins and themes repositories are more than sufficient!)
Furthermore, your hosting server will immediately come equipped with all the functionalities of the WordPress.com Business plan: you will receive complete protection against malware, DDoS, and other hacking attacks, unlimited bandwidth, an SSL certificate, a free domain, and SSH access.
---
What power lies within WordPress?
The true potential of WordPress lies in its extensive selection of plugins. These plugins can augment your WordPress website with a wide array of features. Let's explore some popular functionalities that can be enhanced or added using plugins: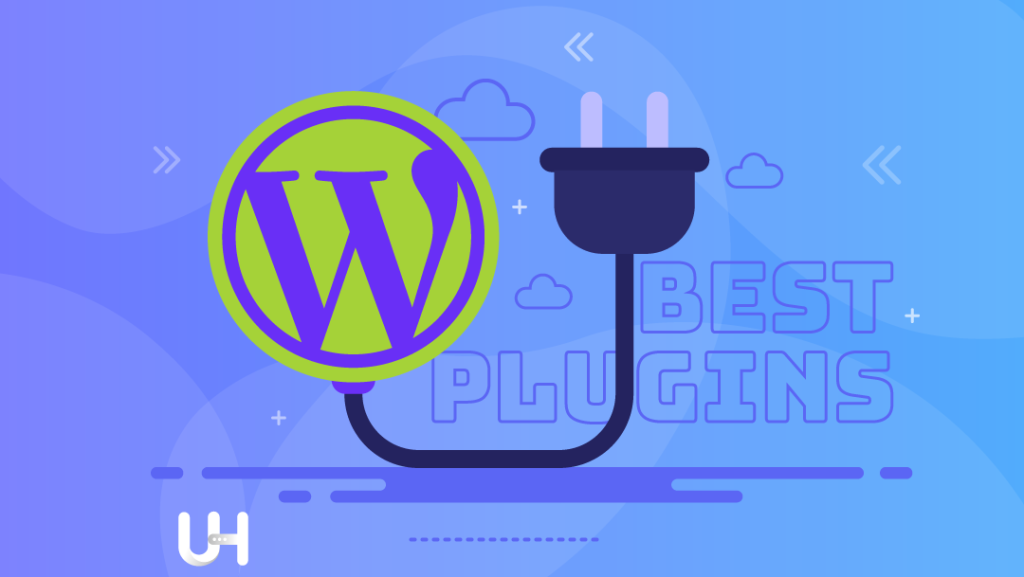 Multilingual Support: Plugins like WPML or Polylang provide multilingual support, allowing you to create and manage content in multiple languages.
E-Commerce Functionality: Plugins such as WooCommerce, Easy Digital Downloads, or Shopify integration enable you to set up and manage online stores, product catalogs, payment gateways, and inventory management.
Search Engine Optimization (SEO): SEO plugins like Yoast SEO or All in One SEO Pack help optimize your website for search engines, providing features like XML sitemap generation, meta-tag optimization, and content analysis.
Performance Optimization: Plugins such as WP Rocket, W3 Total Cache, or Autoptimize help optimize your website's performance by implementing caching mechanisms, minifying files, and improving page loading times.
Security Enhancements: Plugins like Wordfence Security, Sucuri Security, or iThemes Security offer features such as malware scanning, firewall protection, login security, and two-factor authentication to safeguard your website.
Website Analytics: Plugins such as Google Analytics for WordPress or MonsterInsights enable easy integration of analytics tracking codes, providing insights into your website's traffic, user behavior, and performance.
Page Builders: Plugins like Elementor offer drag-and-drop functionality and pre-designed templates, allowing you to create visually appealing and customized page layouts without coding.
Membership and Subscription: Plugins like MemberPress or Paid Memberships Pro enable you to create membership-based websites, restrict content, and manage subscription plans.
These are just a few examples of the extensive features that can be added to WordPress using plugins. With thousands of plugins available in the WordPress repository and third-party marketplaces, you can find a plugin for almost any feature or functionality you desire for your website.
---
Conclusion
With reliable hosting, preferably accompanied by specialized support, WordPress.org will remain a steadfast companion for years, offering the flexibility to incorporate new features, customize its appearance, and evolve alongside your needs. In my view, there is only one clear winner in this arena, and that is WordPress CMS paired with top-notch hosting.
WordPress triumphs across all competition levels except purely hobbyist endeavors. If you want to create a blog for yourself and a handful of your friends, you can choose WordPress.com (or any other blogging platform) that allows you to blog for free. However, if there is a chance that your project will have even a slight commercial character, choose WordPress.org.
Not only will it be the most cost-effective solution, but it will also empower you to scale and expand your project without any constraints. As time goes on, you can transition to a powerful but still cheap virtual server, opening up the doors to run various CMS or applications, and granting you boundless opportunities.
Everything you can find on the Internet, you can create yourself. Who knows, maybe it will be you who revolutionizes the Internet and the whole world, just as Bill Gates, Larry Page, and Mark Zuckerberg did once?
Do you want to start? Buy cheap WordPress Hosting and create your webiste on WordPress with UltaHost! Get 24/7 support from our support team. Our powered infrastructure focuses on auto-scaling, performance, and security. Let us show you the difference! Check out our plans!