I don't think I need to convince you how important the choice of the right web hosting plan is, right? So far, we have discussed many crucial topics in making this decision. Today, we will focus on unlimited bandwidth and its significance for your needs.
Our focus will be on understanding unlimited web hosting plans and how they can benefit your website. By understanding their advantages, you can make an informed decision that aligns with your website's needs and goals.
---
Understanding Unlimited Website Hosting
When it comes to web hosting, the term "unlimited" often piques curiosity and raises questions. You must understand it to make informed decisions for your website and not be fooled by catchy marketing slogans that mean something completely different than you imagine.
This term refers to a hosting plan with limitless resources such as unlimited bandwidth and unlimited email accounts, occasionally unlimited storage space. It allows you to expand your online presence without worrying about capacity restrictions. You can run unlimited websites under a single plan and enjoy the flexibility to grow your online ventures.
Very often, companies offer unlimited hosting only for dedicated or virtual plans, but some have unlimited shared hosting plan in their offer.
Among the resources offered by unlimited hosting providers, bandwidth plays a vital role. Bandwidth determines the amount of data transferred between your website and its visitors. Unlimited bandwidth means there are no predetermined limits on the amount of data that can be transmitted, ensuring smooth access to your website for users, even during peak traffic periods.
Misconceptions
It's important to note that unlimited hosting plans may have limitations on CPU usage, memory allocation, or the number of concurrent connections. It is also rare to guarantee unlimited storage. These limitations are in place to ensure fair usage and maintain server performance for all users.
Despite the benefits, there are misconceptions surrounding unlimited web hosting. One common misconception is that "unlimited" in hosting means infinite resources with unlimited domains and no restrictions whatsoever.
Providers enforce fair usage policies to maintain server stability and prevent abuse. The idea behind this solution is to enable unrestricted creation of websites and support for applications, rather than building a cheap storage facility for data or mining cryptocurrencies.
Another misconception is that they are suitable for all types of websites. While unlimited hosting is versatile, it is crucial to evaluate the requirements of your website and select a suitable plan. Would you like to find free unlimited web hosting with unlimited disk space? Sorry, it doesn't exist.
Resource-intensive websites, such as a high-traffic ecommerce site or a multimedia-heavy platform, may require specialized hosting solutions. Also, there are other plans optimized for specific purposes like WordPress Hosting.
---
Unlimited Web Hosting Plans: What to Look For
Unlimited bandwidth is not everything. A reliable provider must guarantee you the highest quality of services. Every offer is different, just like the needs of every entrepreneur or website creator. That's why it is so important to determine what you need and use that list as a guide during your search.
Essential features of reliable hosting services
Free SSL Certificate and Free Domain: Look for providers that offer a free domain name registration and a free SSL certificate to secure your website and protect sensitive information.
Multiple Websites: If you have or plan to have multiple sites, choose a provider that allows you to host unlimited websites under a single plan. It ensures convenience and cost-effectiveness.
Uptime Guarantee: Opt for a provider that guarantees perfect uptime, ensuring that your website remains accessible to visitors at all times.
Attractive Pricing and Value: Compare the pricing structures of different hosting plans and consider the value they offer in terms of features, resources, and support.
Helpful Customer Support: Assess the quality and availability of customer support, including 24/7 live chat, phone, or email support. Prompt and knowledgeable assistance can be crucial for resolving technical issues quickly.
Scalability: Check if the web hosting company allows easy scalability, enabling your website to accommodate future growth without hassle.
Performance Optimization: Look for web hosting providers that offer performance optimization tools, caching mechanisms, and content delivery networks (CDNs) to enhance website speed and performance.
30-day money-back guarantee: Promises and marketing slogans are one thing, and the quality of services is another. You can't rely on the advertisements of a hosting company alone. It is crucial to have the opportunity to test their hosting services without the risk of losing money.
By carefully evaluating these features and considering your website or online project needs, you can select the best hosting plan that aligns with your requirements.
---
Benefits of Unlimited Web Hosting Service
What makes it such an attractive choice for website owners?
One of the primary benefits of unlimited web hosting services is scalability. As your website grows and attracts more visitors, you need a hosting plan able to accommodate the increased traffic and data demands. Because they offer unlimited bandwidth, you are free to expand your website without worrying about hitting limitations or incurring additional data transfer costs.
Additionally, plans with unlimited bandwidth provide flexibility. You can easily add new content, multimedia files, and features to your website without concerns about resource usage. This flexibility allows you to adapt to evolving business needs, launch new initiatives, or create unlimited websites under a single hosting plan.
Hosting without limits can improve website performance and user experience. When your website is hosted on a server with unlimited bandwidth, it can handle high volumes of incoming traffic without slowdowns or interruptions. It ensures that visitors can access your site quickly, browse smoothly, and interact with its content seamlessly.
By keeping your website's resources readily available, you can deliver a faster and more responsive experience to your users.
Contrary to what some might believe, these plans can be cost-effective. The predictable pricing structure makes budgeting more manageable, especially for businesses or individuals with fluctuating website needs.
Furthermore, unlimited hosting plans often come bundled with additional features and services at no extra cost. These may include a domain name, a free SSL certificate, email accounts, automatic backups, a 30-day money-back guarantee, and more. Such inclusions enhance the value for money and streamline the process of setting up and managing your website.
---
Limitations and Considerations
While unlimited plans offer numerous benefits, it is essential to understand the limitations and considerations associated with this hosting option. By being aware of these factors, you can make informed decisions and optimize your website's performance.
Unlimited web hosting plans often come with a fair usage policy, which outlines the acceptable usage limits for bandwidth and storage, and other resources. While these plans offer ample resources, exceeding the fair usage limits may result in restrictions or additional charges.
It's essential to review the terms and conditions of your chosen web host to understand their specific fair usage policy. Pay attention to any restrictions on CPU usage, concurrent connections, or excessive resource utilization, as these factors can affect your website's performance.
It's still crucial to manage and optimize your website's bandwidth usage. Bandwidth-intensive activities, such as streaming videos or large file downloads, can strain your server resources and impact the overall performance of your website.
To mitigate bandwidth-related issues, consider implementing bandwidth optimization techniques. It includes compressing files, utilizing content delivery networks (CDNs) to distribute content more efficiently, and implementing caching mechanisms to reduce the load on your server. Consider the potential impact on website speed and performance.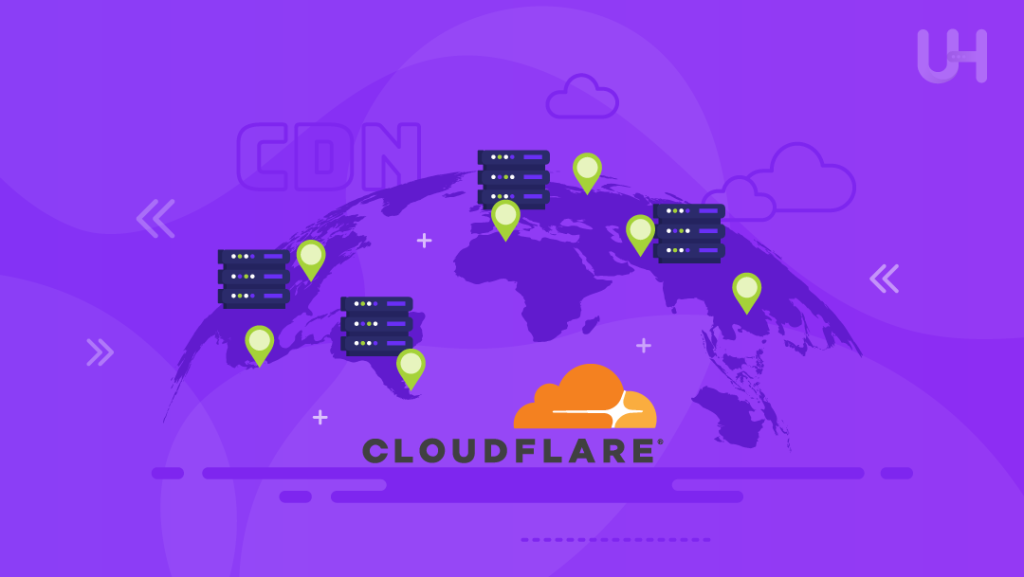 Ensure that the provider prioritizes server performance and uptime. Look for providers that guarantee perfect uptime and regularly maintain their server infrastructure to deliver optimal performance. Additionally, consider the server configuration and hardware specifications provided by the hosting company.
Adequate server resources, including processing power and RAM, are crucial for maintaining website speed and responsiveness.
---
Choosing the Right Hosting Provider
Start by conducting thorough research on various web hosts. Look for providers specializing in unlimited hosting services with a track record of reliable service. Explore their websites, read customer testimonials, and compare the features they offer.
Pay attention to the reputation and experience of the provider. Established companies with a proven track record are more likely to offer stable and efficient hosting service. Look for providers with a large customer base.
Customer reviews can provide valuable insights into the quality of service offered by hosting providers. Read reviews from real customers to gain an understanding of their experiences. Look for patterns in feedback, paying attention to aspects such as customer support responsiveness, server performance, and overall satisfaction.
Consider also the factors I have mentioned earlier, like reliability and an uptime guarantee, scalability of resources, customer support, price, free domain name, and automatic backups.
By researching, reading reviews, and prioritizing key factors, you can choose the right hosting provider that meets your website's requirements and aligns with your long-term goals.
To make it easier, we will show you the best-unlimited hosting. In UltaHost's offer, you can find unlimited bandwidth even in their Shared Hosting plans. You also don't have to worry about bandwidth and storage. UltaHost provides unlimited bandwidth and generous disk space. The hosting packages are designed to provide full scalability of resources. You can start with a personal WordPress blog and scale up to a large international corporation – and UltaHost can handle it all.
---
Conclusion
Unlimited web hosting providers offer numerous advantages for website owners seeking reliable and scalable hosting solutions. In the ever-growing digital landscape with millions of websites worldwide, unlimited web hosting plays a significant role in empowering individuals and businesses to establish and expand their online presence.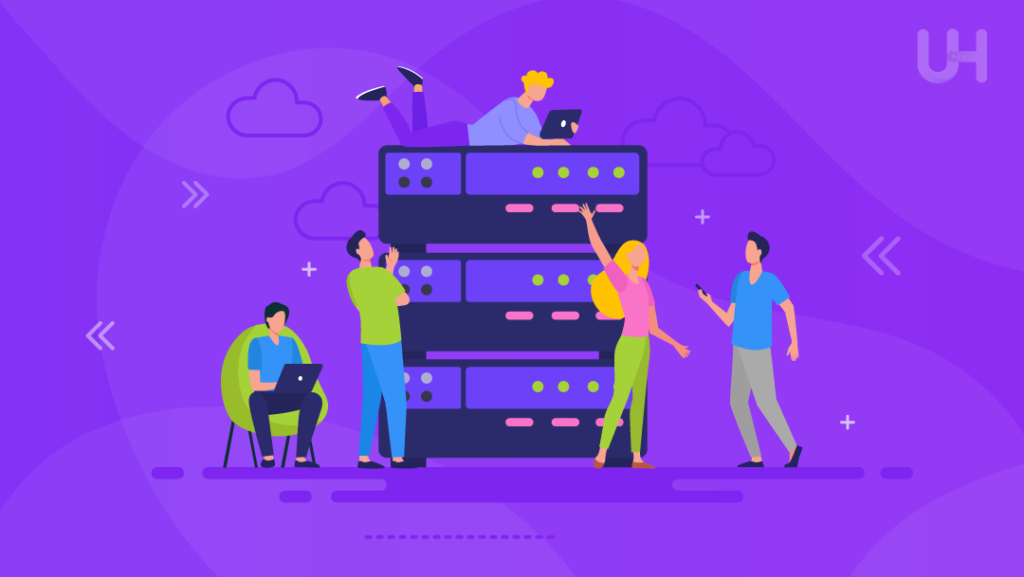 By harnessing the power of unlimited hosting, you can confidently create and manage as many websites as necessary, supported by ample storage, unmetered bandwidth, unlimited databases, and other essential resources.
Remember to evaluate your requirements, keeping in mind factors such as expected traffic, resource demand, and growth projections. With careful consideration and the right unlimited web hosting provider, you can lay the groundwork for a successful online presence, whether you're running online stores, WordPress sites, or other web-based projects.
Unlimited bandwidth is more than just a buzzword in the world of web hosting. It represents an opportunity to unlock the full potential of your website and cater to its ever-growing needs. Evaluate your options, choose wisely, and embrace the benefits of unlimited bandwidth for a thriving online presence.
With our virtual servers you can feel the power of the unlimited bandwidth and top-tier hardware. Forget about your former hosting provider with slow loading times, limits, and restrictions. Migrate for free and let us show you the difference! You can also check our other hosting solutions!