Shared Hosting Plans
Clear pricing backed by our unbeatable 30-Day Money-Back Guarantee.
Looking for root access? Check out our VPS Servers →
Shared Hosting Features
Performance that exceeds your expectations and features you are about to fall in love with

Unlimited Bandwidth
There are no limits on the amount of traffic your hosting site or app can receive. Unlimited traffic is free and applies to both incoming and outgoing data.
Powered by cPanel
The most popular and powerful web hosting control panel for easy point-and-click management of your hosting account.

Shared Server 99.9% Uptime
Our business-class track record means some of the industry's best uptime performance. We're so confident in our infrastructure, 99% uptime guarantee.

Free Daily Backups
All our shared hosting account backups are processed on a daily basis. We retain multiple recovery points and offer restoration from most recent to historical backups.

Security & Updates
We manage the security of your sites. We automatically update your instances and their plugins to the latest version and patch against common exploits.

Bullet-Proof Security
Enterprise-grade, always do a DDoS protection. Our antivirus detects and blocks viruses, malware, spyware, redirects, and symlinks in real-time with unbeatable accuracy.
Lightning-Fast Storage
Your shared server plan is hosted on our enterprise-class RAID-10 Nvme SSD storage arrays which delivers reliable lightning-fast data storage.

Intel Xeon Processors
We use only the latest Intel Xeon Gold and Platinum Processors on our Windows hosting platform. Industry leading performance and reliability.

Pro-active Monitoring
We monitor your server 24/7 and will respond immediately to any thing you need. We will often fix an issue before you are even aware.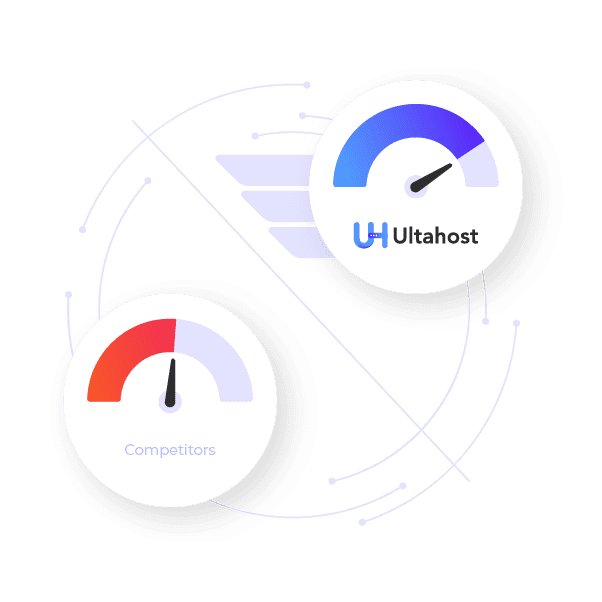 Performance Infrastructure
Web hosting from UltaHost use the best hardware and software available to ensure your site is always up, and always fast.
Free Migration Services
You can now migrate your website to UltaHost for free! Our team will be providing you with personalized service. Everything associated with your website is perfectly copied, re-installed, and re-configured on your new server with the least impact on your website and email services.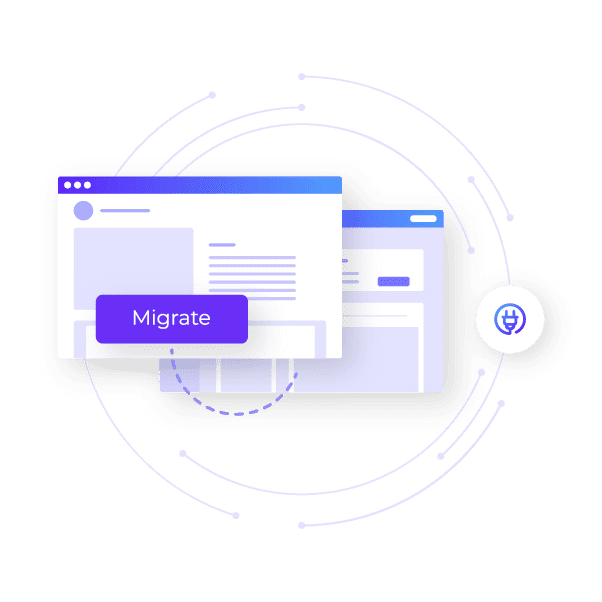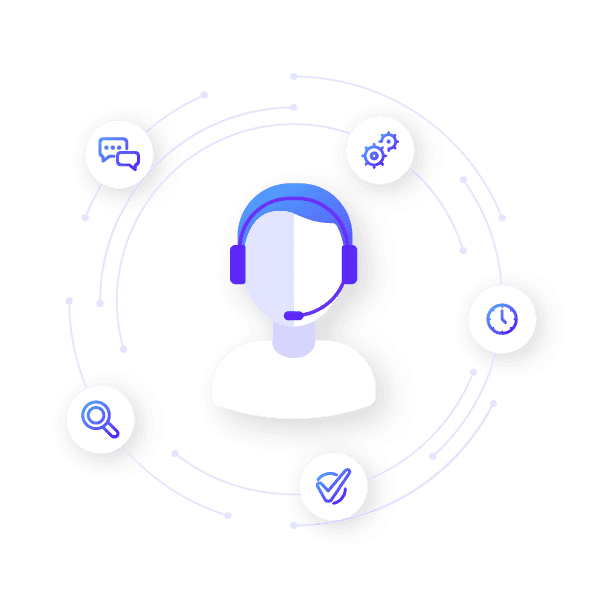 Support
Our team is specially trained to not only solve technical issues, but to help you with all aspects of getting online. Contact us at any time. We work for you in round the clock mode. For projects which need special care, you can use the additional option of priority maintenance.
Maximum control
Reliable cPanel web hosting that's designed to bring out the best of your website. A cPanel license is included with all of our plans with 1-click installation procedure for the majority of popular web applications, such as phpBB, Joomla, WordPress, and lots of others.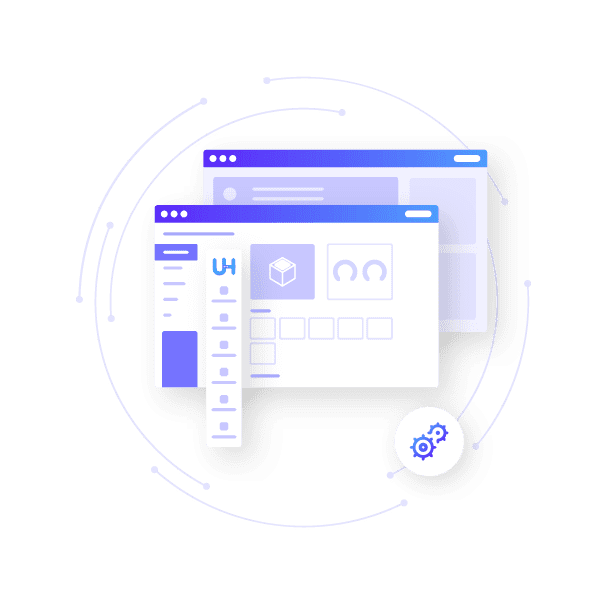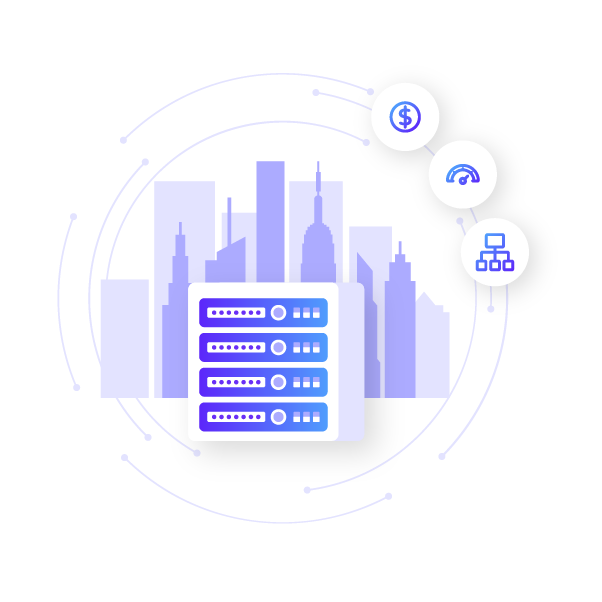 Simple, affordable, fast and reliable.
Deploy any server in 55 secounds. UltaHost makes web hosting easy. You get performance that exceeds your expectations at prices you will love. Get blazing fast servers and Unmetered bandwidh with all of our plans.
HAVE
QUESTIONS?
Shared Hosting FAQs
You can find here a list of frequently asked questions and answers on a particular topic of Shared Hosting.
Where are the servers physically located?
Ultahost servers and network equipment are located in Ultahost data centers. This is a large network of data centers in different parts of the United States, Canada, Germany, and Nederlands. They meet the high demands for reliability and security at the Tier 3 level.
What control panel does UltaHost use?
On a web hosting - CPanel control panel.

On VDS / VPS there is a possibility to install a licensed ISPmanager (for a fee). You can also install any other control panel yourself. For example, BrainyCP, Plesk Panel, CPanel, and Vesta CP.
How many websites can I host?
Just getting started? With a Starter Shared plan, you can host one website — a great place to begin! If you're looking to manage a handful of sites, a Shared Business plan allows you to host any number of websites (we say unlimited and we mean it!). Whatever flexibility you need, UltaHost offers it.
Do you include SSL certificates?
We care about safety big time — and so do your site's visitors. With a Shared Hosting account, you get an SSL Certificate for free to add to your site. In this day and age, having an SSL for your site is a no-brainer best practice. Not only does an SSL help your visitors feel safe interacting with your site — this is particularly important if you run an e-commerce site — but it avoids penalizations you might otherwise earn from search engines without one.

No website wants an "unsafe" or "insecure" label to bruise their reputation. While an SSL certificate isn't an end-all, be-all defense against internet baddies, it's certainly a great first step in the right direction to put your site visitors at ease.
Can I upgrade to a more powerful hosting plan later?
Totally. We know your ultimate goal is probably to grow your website over time. We want that for you! When your site's traffic reaches rush-hour levels, is overflowing with content, or simply needs more high-powered tech and features, you can upgrade to a plan with extra bells, whistles, and performance power. While Shared Hosting is a smart, budget-friendly option when you're a beginner, a content-rich and heavily-trafficked site may demand a larger-scale plan, meaning additional server space, specially-dedicated resources, advanced security, and accelerated speeds.

Wondering when to upgrade? If you notice diminished site performance or lack necessary space or resources, it's time to consider bumping your site to the next level and choosing a better-fit hosting package. No matter the current size of your website, UltaHost offers a perfectly-matched plan. We adapt to match your needs, You need to upgrade? Contact us
What is Shared Hosting?
Shared Hosting is a popular, inexpensive, entry-level web hosting product, often attractive for small and medium businesses, blogs, portfolios, and websites with moderate amounts of traffic. With Shared Hosting multiple websites share a large server and resources, including storage, bandwidth, and disk space. With Shared Hosting, the web host is responsible for all server maintenance and upkeep.
Why should I start with Shared Hosting?
Shared Hosting is a great, cheap option when you're just starting out. In the initial stages of launching a web presence, or refreshing what you have, until your website builds momentum, opting for the lowest-priced option is a smart business decision. If you do not need specific software or configurations then Shared Hosting is perfect for you.
Are you ready?
Enjoy power, flexibility, and control for your sites with our Next-Generation Web Hosting.