When the visitor enters for the first time to your site, you should strive to carry with him a good and professional impression at the same time, and you should also make it easier for him to access the content that interests him. In order to succeed, you must choose a good template that is suitable for the content of your site.
If you are at the beginning of the road, you should not waste hours and hours searching for the perfect WordPress theme, instead, you can use those hours to produce good content for your site because the content is king.
---
The most important factors in choosing WordPress templates
1- What type of website is it commercial or blog?
In fact, WordPress is a platform that works for all types of websites, so you will find WordPress templates designed specifically for every type of website.
2- The template must be responsive on all devices
The Internet user is now browsing the web using many types of devices (computer, tablet, phone, or mobile). Of course, the screen sizes of these devices differ from each other.
3- The WordPress template must be multilingual or compatible with your language
Here we are assuming that you will create a site in Arabic, so the WordPress template you will choose must support RTL format which is right to left, that is, the ability to display content from right to left, this does not apply to texts only, but must include the design itself.
4- Choose a Google-friendly template
When you search for WordPress templates, you will find that one of the features in the template is SEO friendly, and it is one of the most important criteria in choosing your favorite template to be compatible with Google or search engines.
Choose a simple and easy-to-use template
When you search to create a WordPress template, you will find many professional templates that will take you to a world of creativity and graphics, but hey, this is not good, the more the template in the design and multiple graphics, the slower it is in the search engines and the user, so be sure to choose a simple, easy and fast template as well.
You have to remember that the purpose of website design, is to help users find the information they need and to help you, as the website owner, achieve your goals.
Here, UltaHost has prepared a list of 70 free WordPress themes (generic, WooCommerce, and blog) that will help you stand out with a professional site whatever your business. These themes are easy to use and have a wide range of features.
---
A powerful and fast-growing WordPress theme. With this super-fast template, you can reduce the time you spend designing your site by using one of the pre-built site templates. You can customize a lot of things without a single line of code, and easily change colors or fonts.
Astra Template Features
The Astra theme has many features that make it one of the most installed themes (over 1 million installs today). Its pages adapt to all types of screens. And SEO-friendly has fast page loading and fast responsiveness on mobile, and it is an essential criterion for improving visibility in search engines, especially Google. Its design is elegant. Adapted to an e-commerce site, supports WooCommerce. With a wide range of customization options, Astra is very popular on the internet.
It is a really amazing template with its many professional features, including headers, a cool menu, multiple layout options, Google fonts, unlimited color options, separate blog design, and custom interfaces. It is a free template and can be upgraded to pro.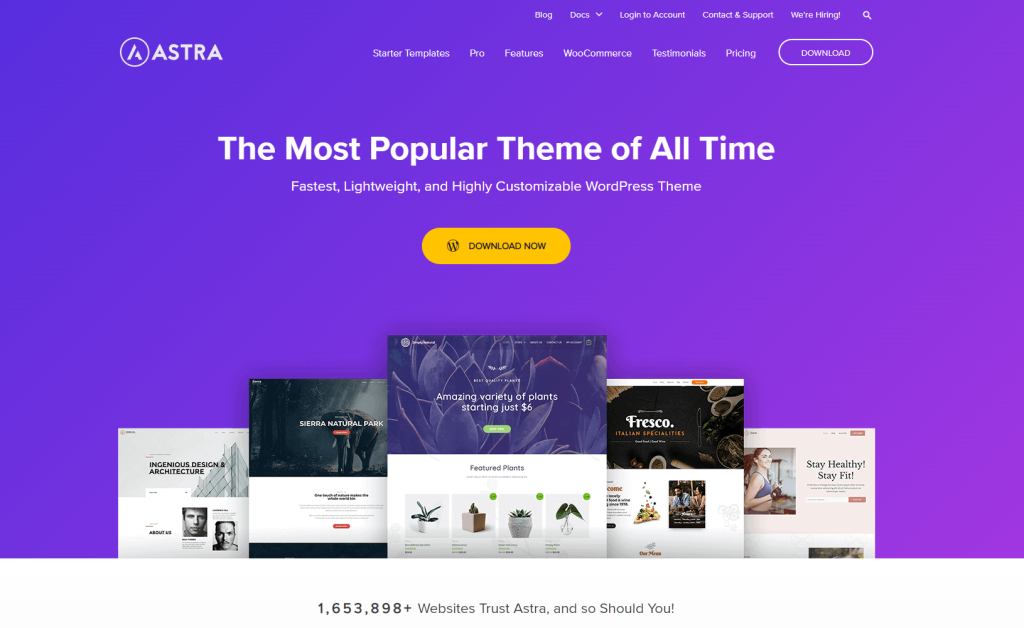 ---
Listify is a multipurpose, responsive indexed theme that not only looks good but has many features to offer. It is one of the best-indexed WordPress themes on this list.
The theme comes with pre-defined style widgets and a drag-and-drop editing tool that allows you to quickly brand your website and set up fully customized layouts for your site. In addition, Listify works with the geolocation feature so that users only get lists related to them.
One method of cash transfer is the ability to charge a customer who claims ownership of an existing listing, the publication of a new listing, or when visitors book from your site.
Other features included are fast loading time, customization towards SEO, integration with many popular plugins like WooCommerce, FacetWP, WP Job Manager, and others, filtering of lists by location or zip code, and the ability to send lists from the backend.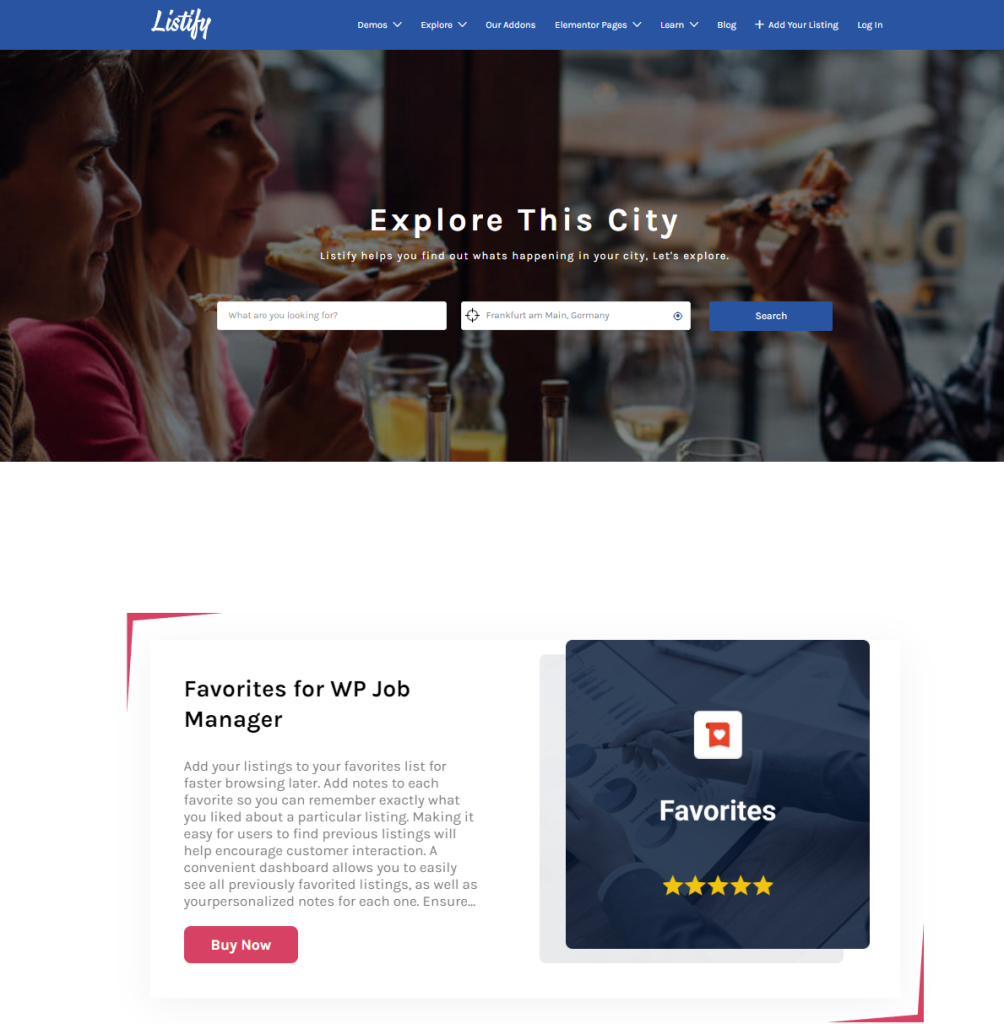 ---
Divi is one of the most popular and versatile WordPress themes. Created by Elegant Themes, one of the world's leading WordPress sites.
Divi comes with a built-in drag and drops tool that you can use to create any type of layout. You also get 20 pre-made Divi layouts from the box that you can use to launch your new project.
Divi allows you to save your custom layouts in the Divi library so that you can reuse them later as needed.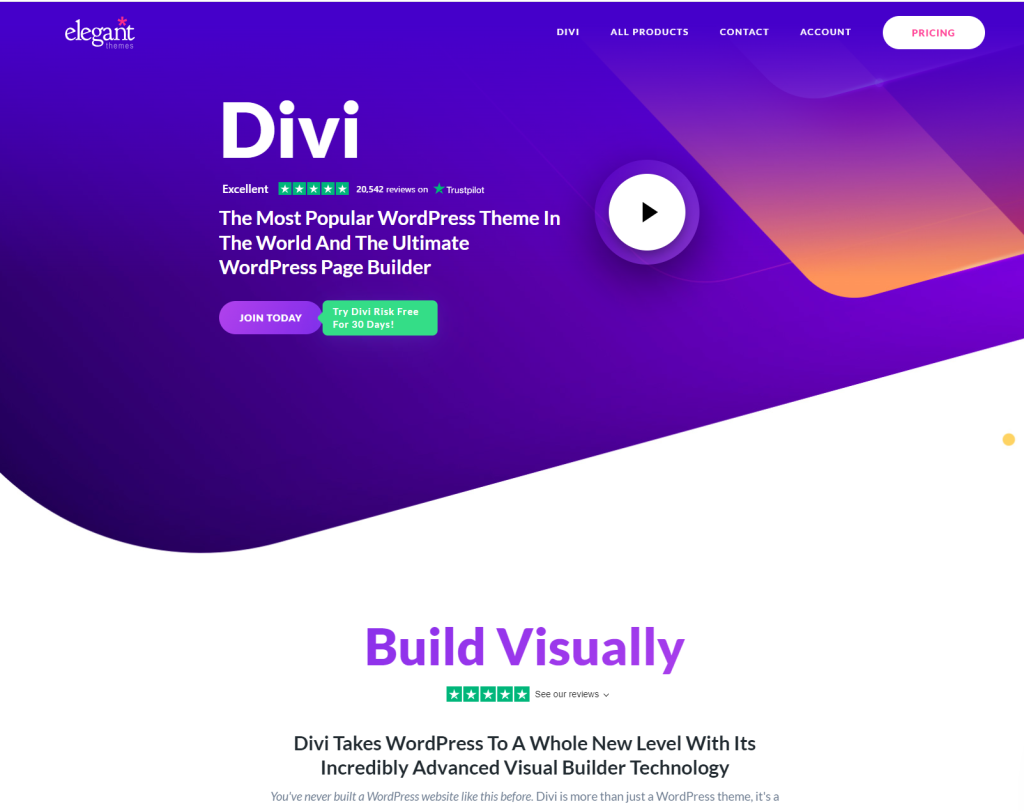 ---
Neve is a free theme designed to give your website a new and attractive look. Developed according to modern WordPress standards (including Gutenberg and Elementor compatibility), Neve is the right choice for every site because of its multipurpose design. Moreover, the template uses smooth scrolling and cool animations, which give your work a special vibe.
Neve WordPress theme Features:
Responsive design
Building pages using drag-and-drop
SEO friendly
One-page layout
Possibility to add pricing tables
And other great features inside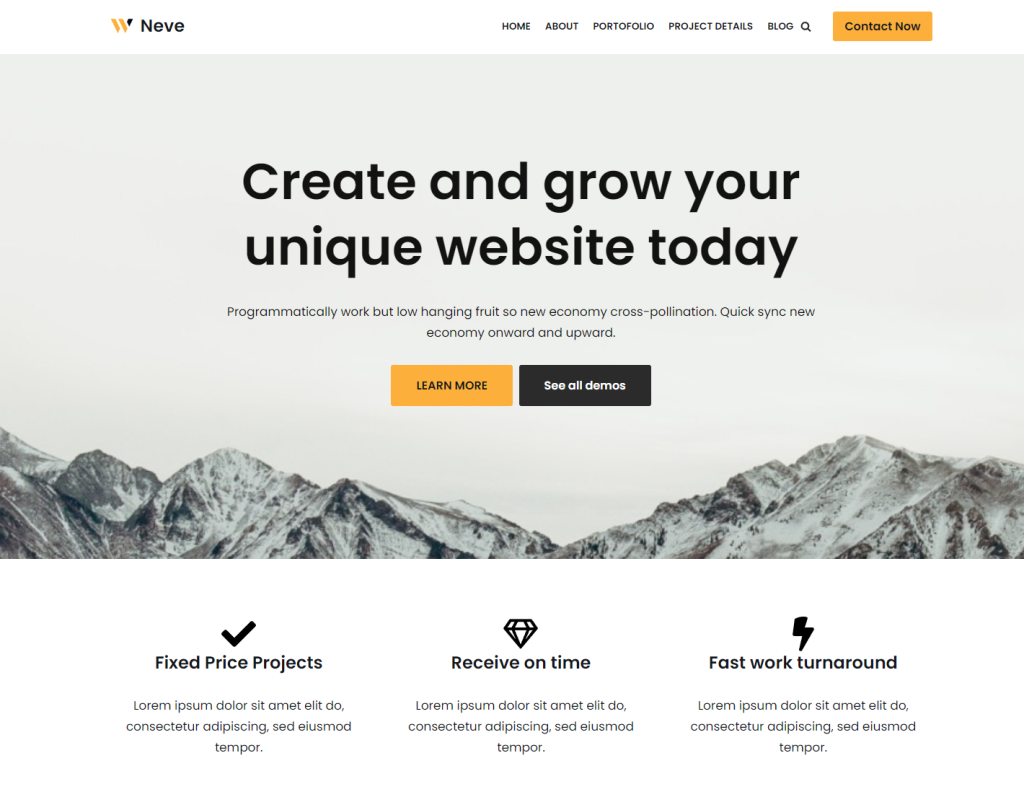 ---
When it comes to free WordPress themes, it's worth mentioning the default WordPress theme Twenty Twenty, which is a clean theme with a responsive design and supports AMP technology and the new WordPress editor, Gutenberg. Available in a large number of languages, if your intention is to create a website or blog that is elegant, fast to load, and compatible with the latest technologies then this is the right free WordPress theme.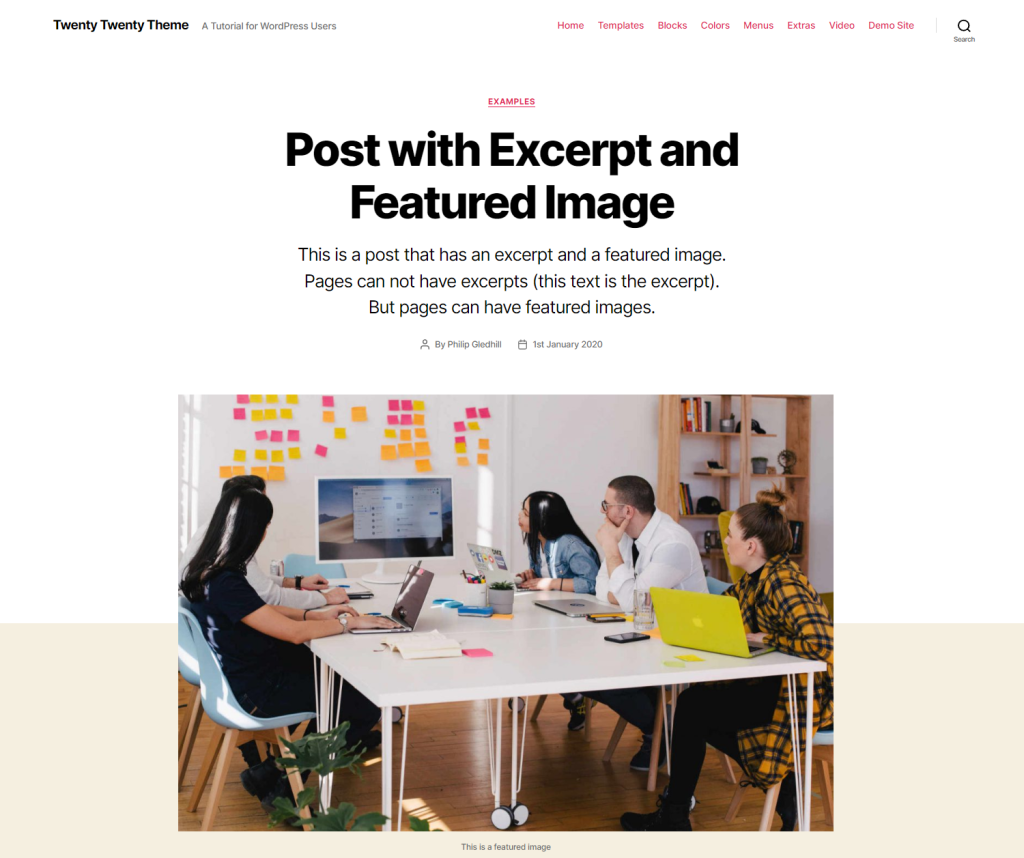 ---
Galussotgemes develops WordPress themes with responsive layouts for all types of devices – desktop, mobile, and tablet. To create themes, the team uses the Elementor page builder, thanks to which they manage to create beautiful themes for any field. For e-commerce stores, developers also have great solutions – they connect the WooCommerce plugin, as it's ready to use with your product.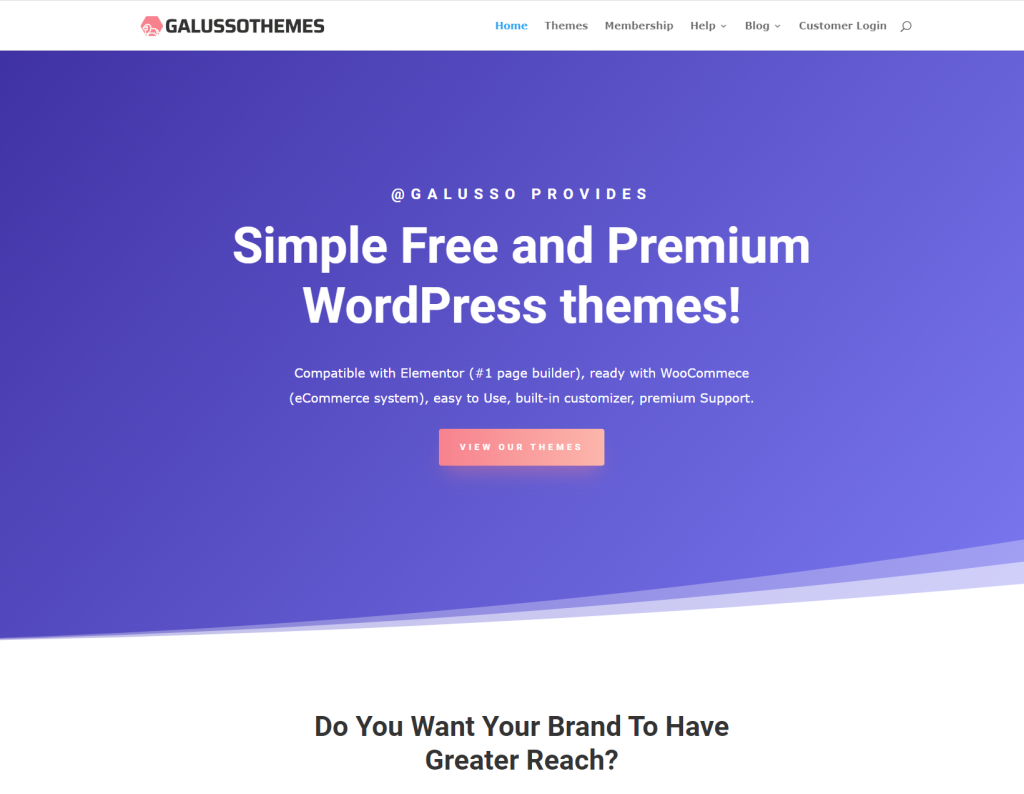 ---
This template tops as one of the best multipurpose templates. You can use it for any type of website, including e-commerce or sites where there is a new membership registration. This is one of the fastest-growing WordPress themes, is e-commerce ready, and has a fast page load time. Also, with OceanWP, the sites look beautiful on mobile and tablet screens too because they have a responsive design. Responsive Design.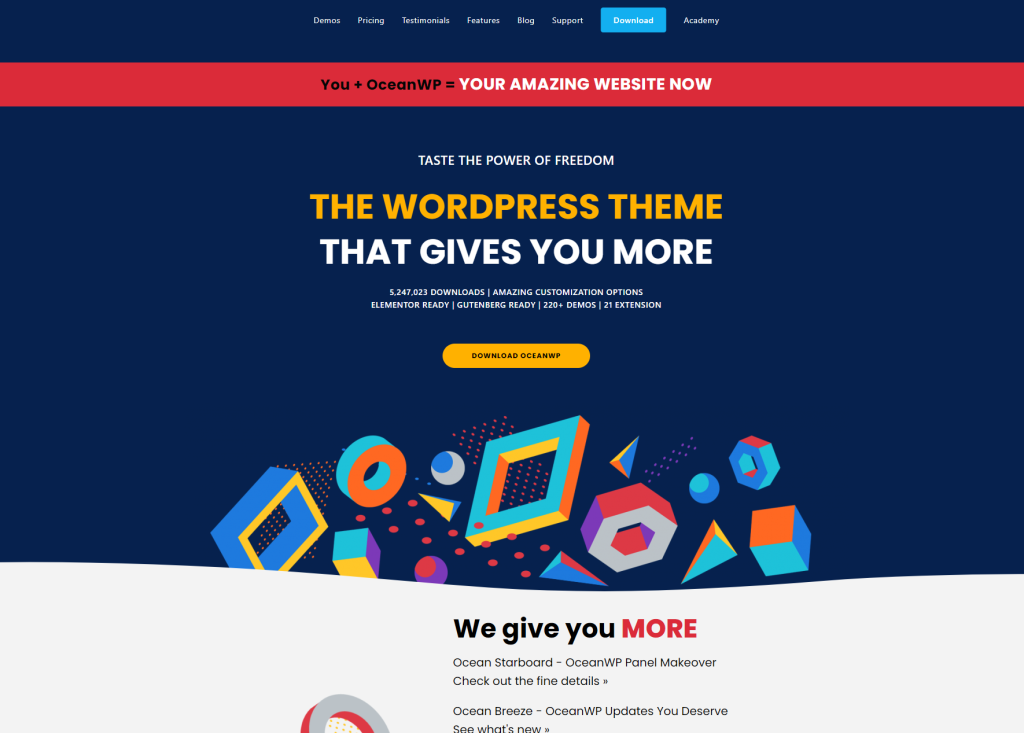 ---
The Sydney theme is excellently designed primarily for freelancers and companies, who want to build their business presence online. The wider screen slider and the full-color control that this theme provides give your website the ultimate presence.
Moreover, the customization option is also available with expensive options mainly for fonts, Google fonts, logo upload, etc. The drag-and-drop interface of this theme helps users navigate the site. This theme comes with more than 600 Google fonts for various typography tweaks and responds to a mobile-friendly display.
Sydney is an excellent way to reach those who find it difficult to speak your language. This theme provides a parallax background and options to either select a static image, slider, or social icons as well as add a premium aspect to your site.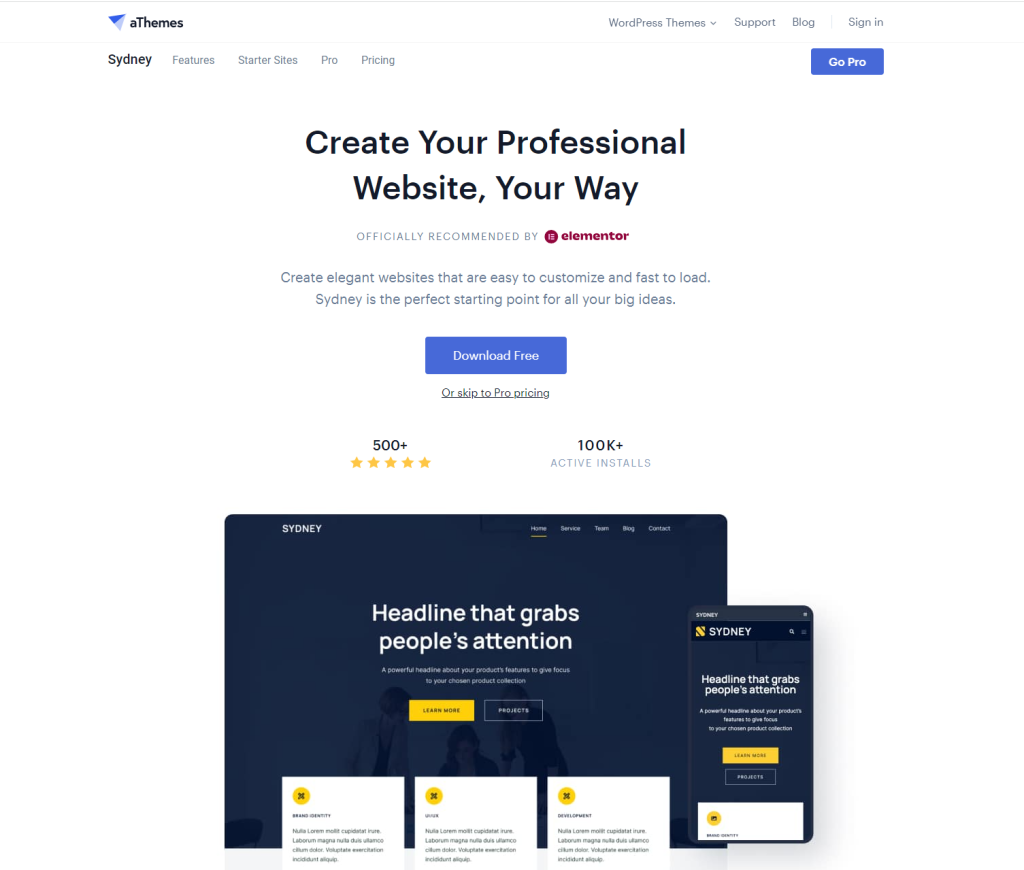 ---
Motors is an indexed WordPress theme made with the intent of car and boat selling projects. The theme comes with four pre-made offers ready to push you towards success. Among the four layouts, Ad listing comes with many additional features such as vendor and merchant registration, XML/CSV listing import, merchant profile with user reviews, and many more.
Thanks to the theme's improved Inventory Manager feature, you can easily enter all the information about the vehicle – overview, photos, video, technical details, and you can include a loan calculator and PDF brochure.
Motors is easy to use and customize thanks to the Visual Composer Builder and Theme Options menus that allow you to customize any aspect of your site.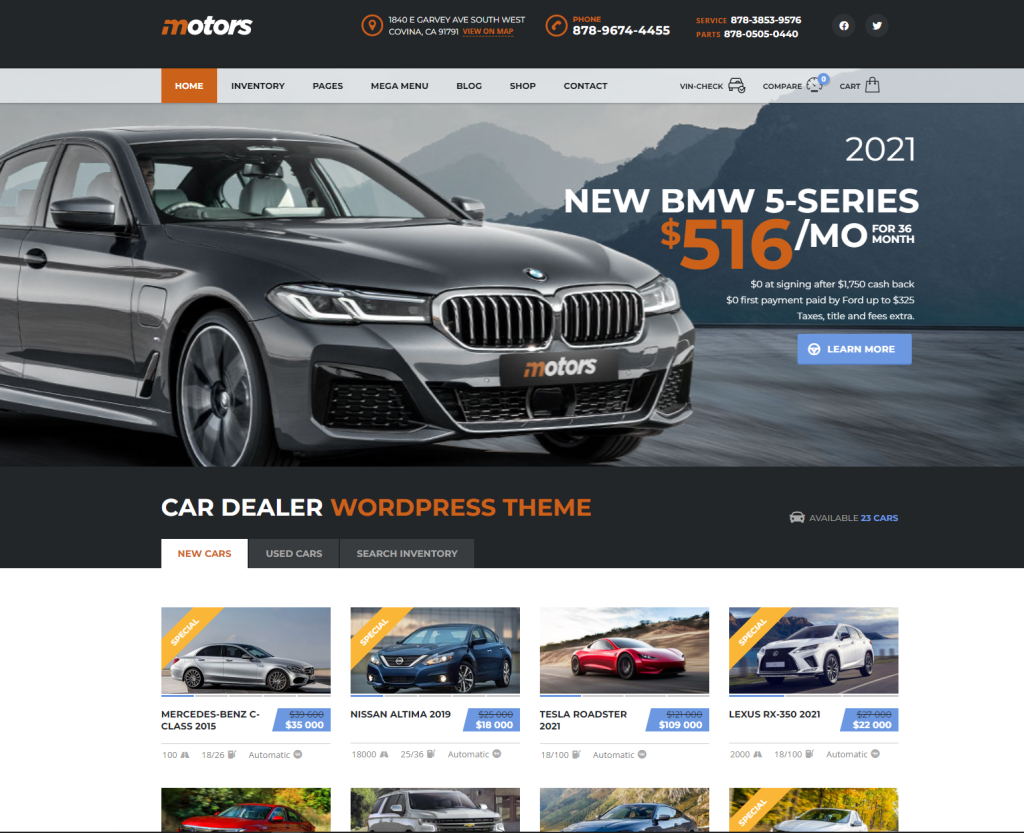 Ultra is the most powerful WordPress theme created by Themify. With it, you can create any type of website with its powerful drag and drop tool.
With a single click, you can import the demo setup which includes various template settings, content, menus, widgets, and more. This helps you get started quickly on your new website project.
Comes with 15 ready-to-use header/page layout ready, 6 header background options, 6-footer layouts, 5 article layouts, 6 archive layouts, scrolling option and more.
Best of all, you get a library of 60 full pre-designed layouts, and other great features built by professional designers.
You also get 10 extra addons like progress bar, counter, rate table, countdown widget and more.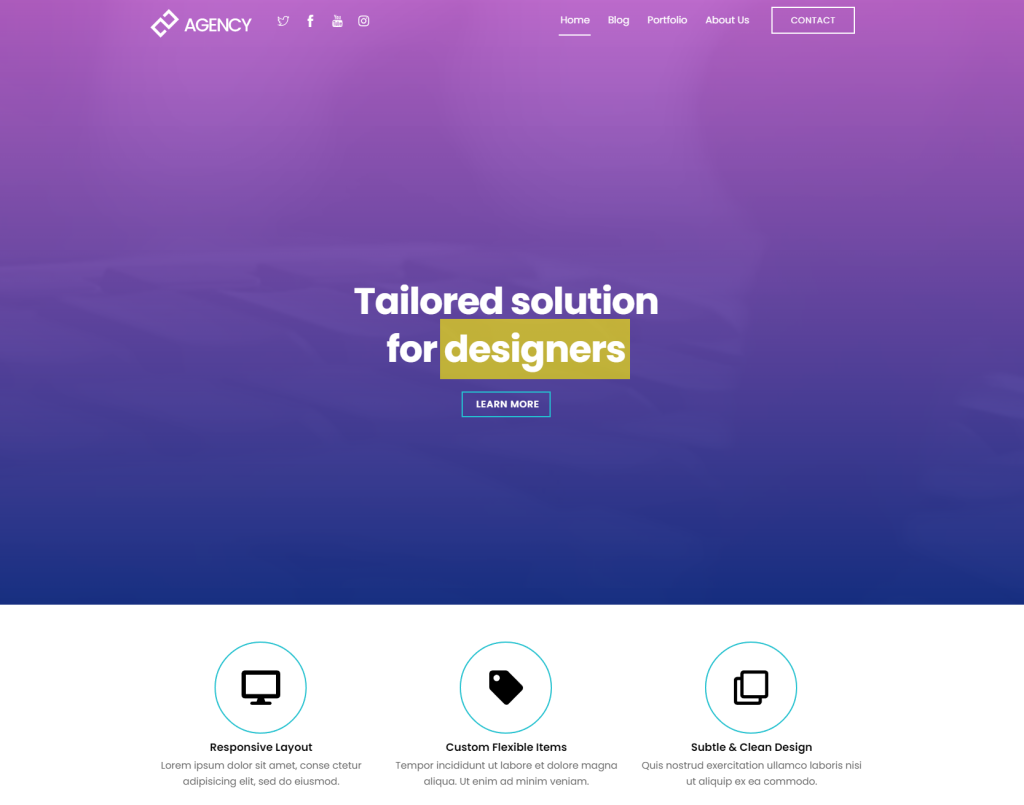 GeneratePress is one of the fastest free templates out there. It is light in size, designed with a focus on speed and ease of use, and this is very useful for SEO to improve visibility in global search engines. It is very popular among free templates. It is also decently versatile and distinctive. The GeneratePress template attracts the most. In terms of performance. It is fully compatible with all homepage builders, including Beaver Builder and Elementor.
Features of GeneratePress Template
Compatible with Gutenberg, Elementor, and Beaver Builder.
Compatible with WooCommerce.
Popular with SEO.
The moderators of the template are very active.
GeneratePress is available on the Premium version to access the most advanced and improved customization options.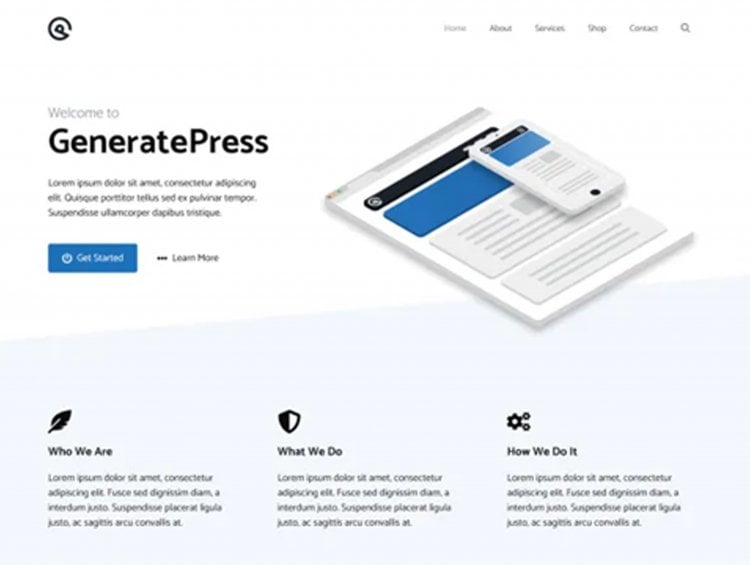 Free, clean and beautiful theme that uses the latest design trend – Material UI Kit. It has a one-page layout with smooth scrolling and a modern and artistic look. Hestia also has an online store, which borrows some of the design from Pinterest, as well as a full-width premium slider.
Features:
Responsive design on all devices
Material UI Kit design type
Compatible with Elementor for page design
Ready to work with WooCommerce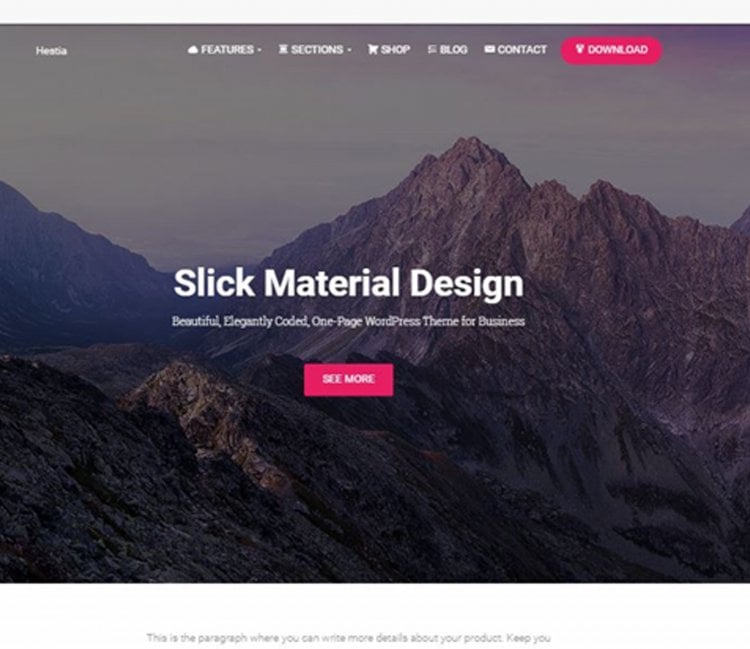 Customizr is a free localized WordPress theme with many options, Customizr is suitable for almost all types of websites. With the options that the template provides on the WordPress customization interface, you can get the look you want in an easy and smooth way.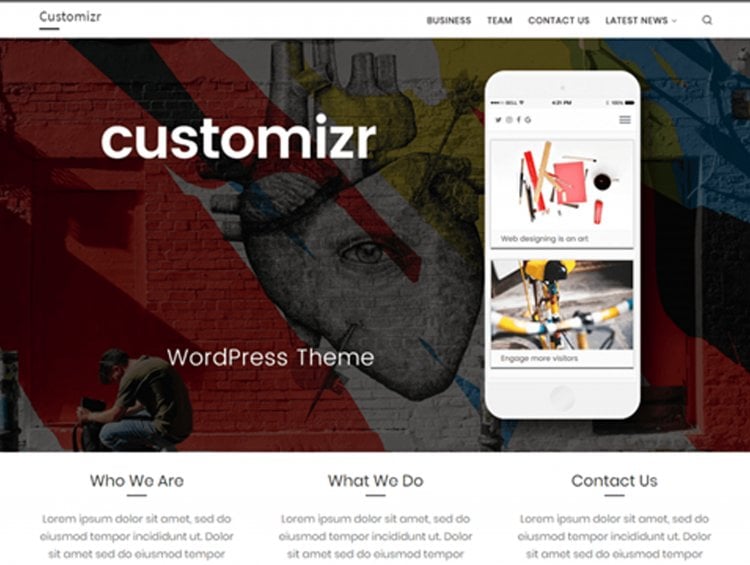 Do you want to share your travel photos with the public? If so, take a closer look at this free WordPress theme that will allow you to realize your dreams without any budget. It has easy and intuitive installation and customization processes, so, there is absolutely no need to be a programmer.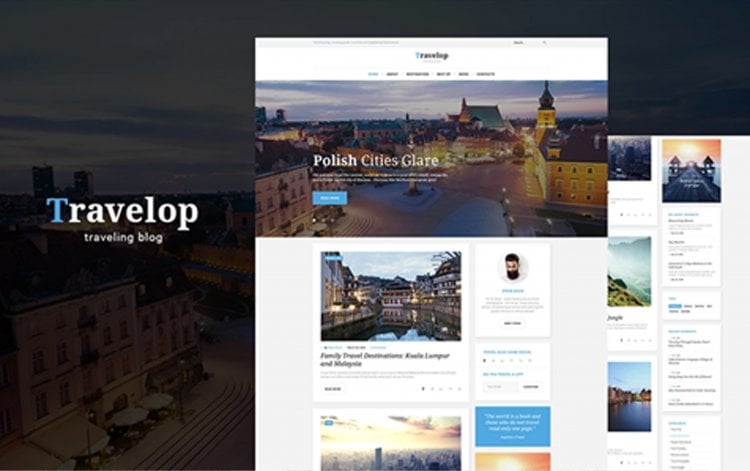 This is one of the best templates based on Elementor and Beaver Builder. You can customize everything from layout options to the smallest details like borders, colors, and patterns. Blocksy comes with a very intuitive header generator with 9 preset header elements. The template is Gutenberg compatible and comes with 4 individual templates.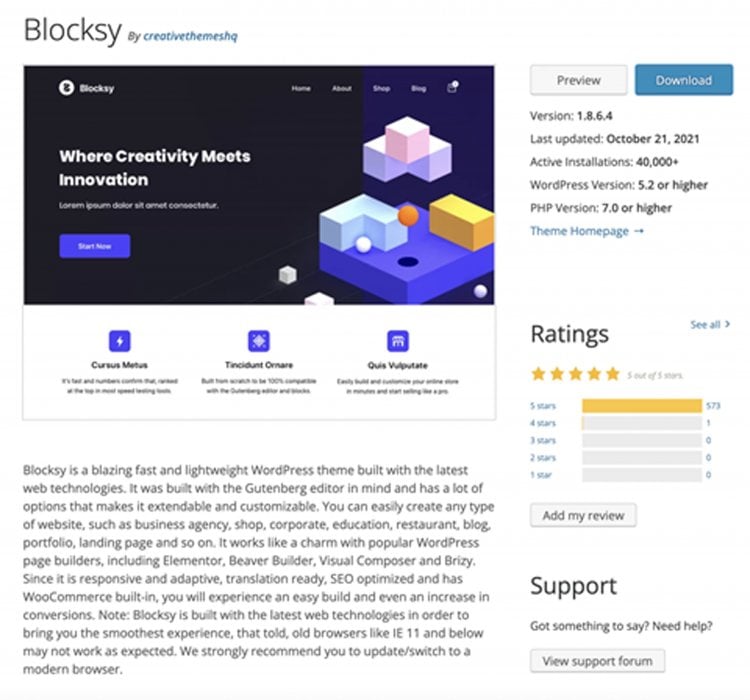 Airi is the new free WordPress theme with tons of features and plenty of space that makes it easy to place your content, and even makes it easy to focus on the content. While checking out this topic, you will see a summary section that allows you to highlight or share the difficulty of communicating with you.
Additionally, with this theme, you also get a full-width header area, where you can share your logo, business or website name, and a call to action so users don't find it personalized. Moreover, Airi is not limited to these features, one of the best features about this free WordPress theme is that it comes with full Elementor integration, which allows users to use this theme for any type of website. You can easily drag and drop items and add pages and posts to create a variety of layouts.
Moreover, with this theme, you can also start selling digital and physical products as it is integrated with WooCommerce. It also allows you to easily modify fonts, colors, background, and more.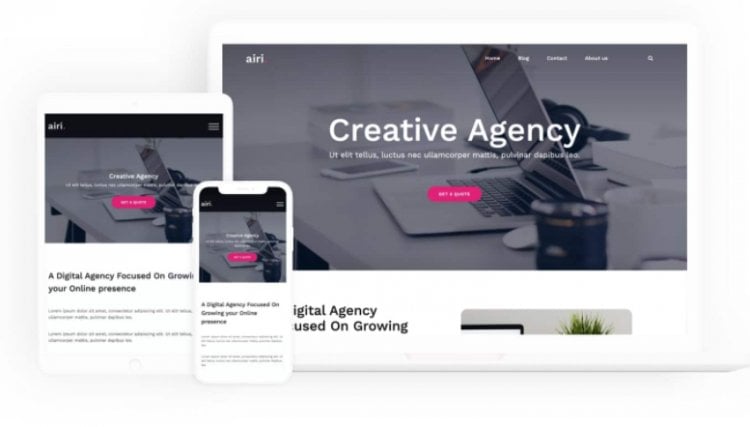 Superlist is another multipurpose WP indexing theme that has a responsive design and plenty of options built into it.
Superlist comes with 12 types of predefined lists that allow you to create custom lists through its unique Listing Manager tool which has a simple interface. Users can publish their lists directly through the backend and you can take advantage of the theme's package functionality to set up different groups for users to submit.
This catalog business template integrates with Stripe and PayPal which makes it easy to accept payments. Additional features include a responsive design and many customization options.
Finally, Superlist allows posting coupons, collecting stats, tracking all queries in filters, managing billing, embedding Google Maps, and more.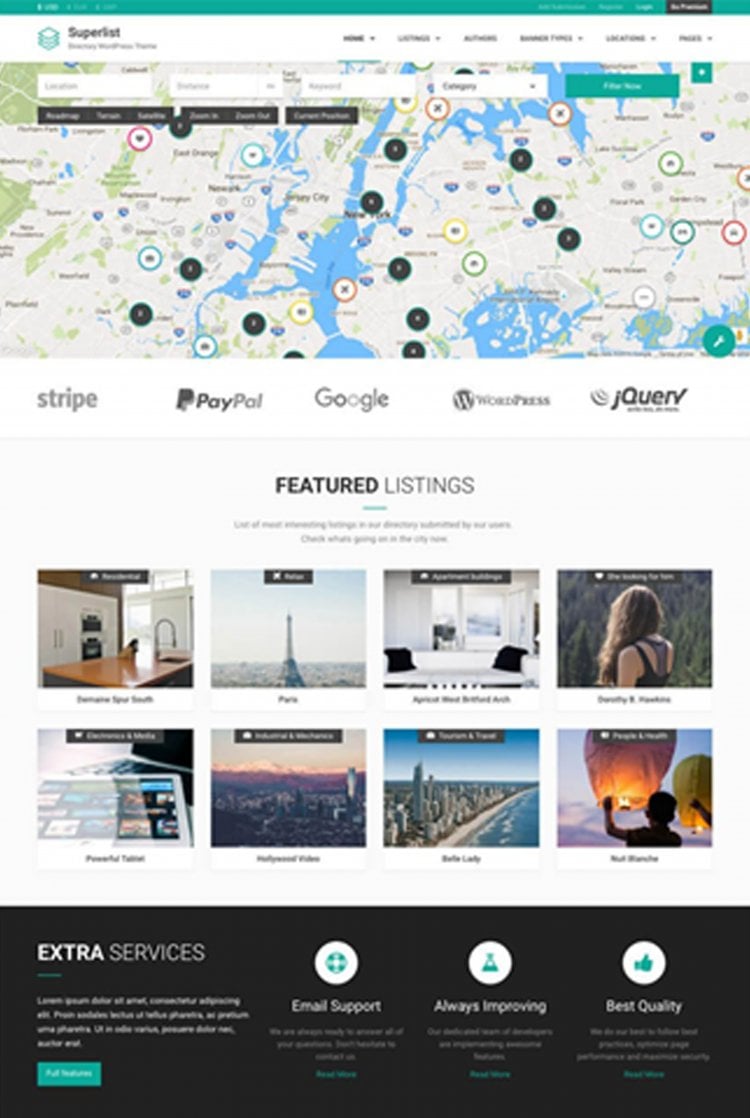 Unlike the other themes listed here, Beaver Builder is not a theme, but an integrated page builder plugin that works with any WordPress theme.
Beaver Builder is probably the best page builder for WordPress. With Beaver, you can build your website collection by piece and block any way you want. This gives you the freedom to use any layout you like, use multiple designs for different pages, and use your own colors, style, and content anywhere on your site.
Best of all, it comes with plenty of creative page templates to choose from, so you can build a site easy with Beaver Builder.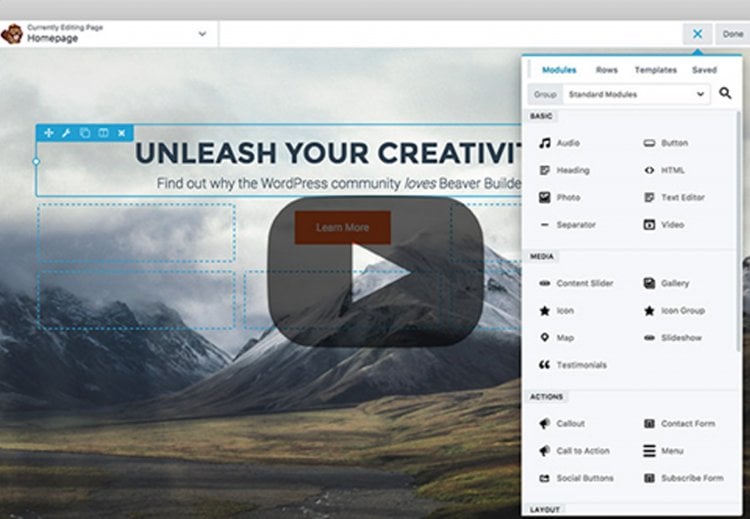 Orfeo is a good-looking template for small businesses, with easy to customize design and flexible layouts. It comes with a modern, one-page interface and colorful squares. It fits basically anything: a startup, a small business, an agency, and even an online store.
Features:
Multipurpose design
And a full-width header with a call to action
Responsive design
and pricing tables
And setup WooCommerce
and color options
and compatibility with the most popular page builders
and pass the parallax.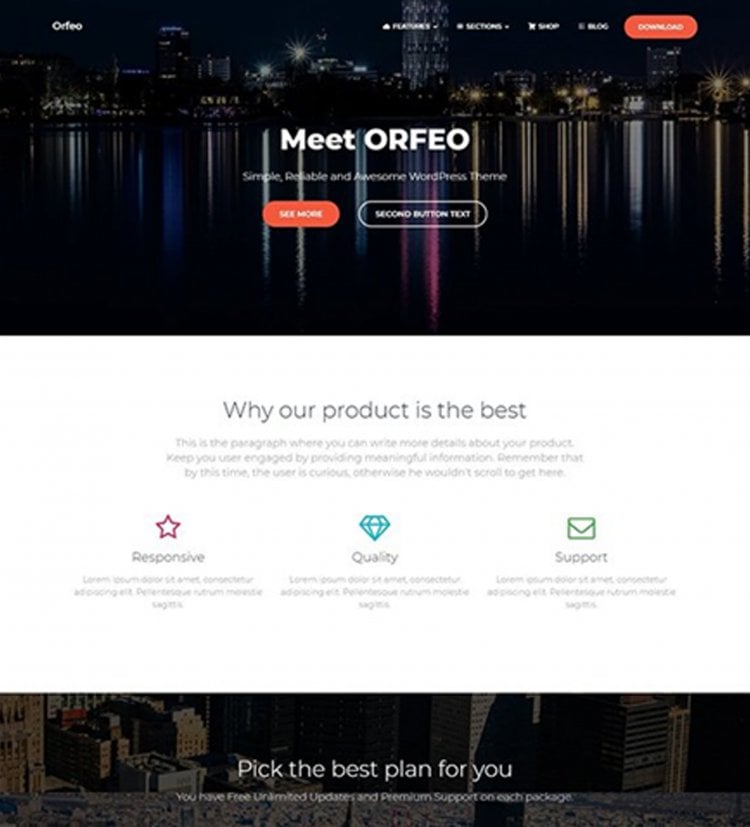 A simple yet attractive WordPress theme specifically geared towards creating corporate websites. Easy to customize and suitable for small businesses that want to have a website and are looking for a professional and uncomplicated design.

Petlnn is a unique WordPress theme developed for pet charity agencies and organizations. It has browser compatibility, which allows customers to see your site no matter what search system they use. Moreover, feel free to share your ideas, amazing stories or headline news in an embedded blog.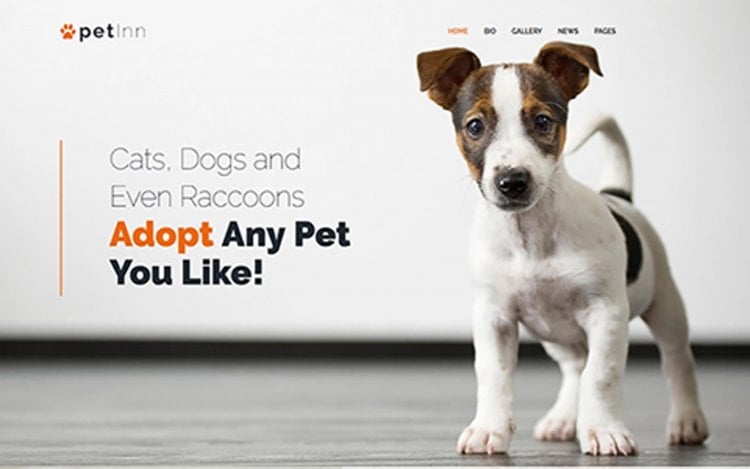 Avada is the #1 selling premium WordPress theme ever. It is a premium multipurpose WordPress theme that comes with 255+ pre-made webpage designs and 41+ pre-made websites.
Avada was built with the sole goal of getting you up and running as quickly as possible, their demo import component makes it very easy to set up pre-made content.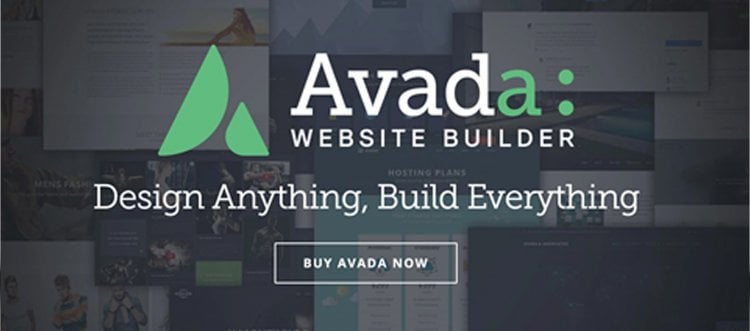 Zakra theme comes with stylish and responsive free WordPress themes that can be used by various industries to build their online presence. Topics include various demos ranging from corporate to e-commerce demos. Zakra has very flexible themes that include a header area, where you can add a call to action (CTA) feature, and a beautiful background image that directs your visitors to your business.
Moreover, there are a lot of features available that you can use on your websites such as testimonials, client logos, team member achievements, and stylish counters. Additionally, Zakra themes come with the Gutenberg and Elementor page builder. You can easily customize it by assigning a custom color to the brand and you can choose from several head styles.
Moreover, it also offers many other customization options including an overall layout option, seven widget areas, and several number printings options. This theme also helps you to rank better in search engine results pages, provides better loading speed, and excellent demo content so that you stand out among your competition.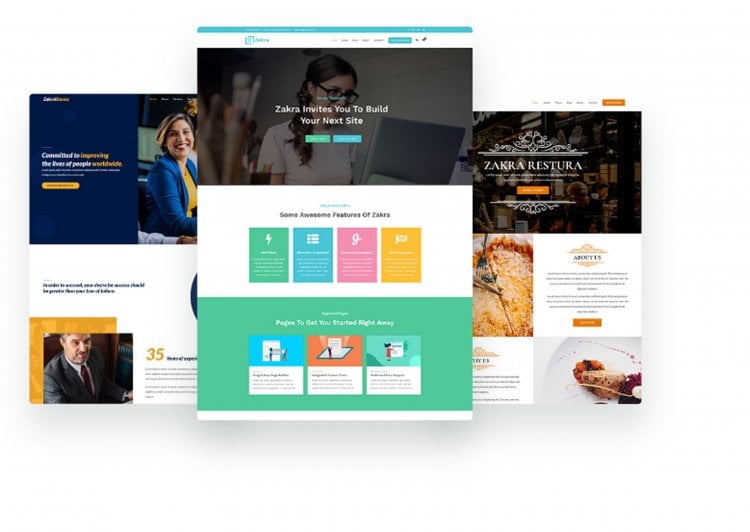 WorkScout is an integrated worklist theme for WordPress that takes advantage of the WP Job Manager plugin to create an attractive looking website. Use it to build your new job listing site!
Thanks to the integration with Resume Manager, users can register and upload their CVs, or write their own using our predefined CV format. Additionally, you can support the theme using the Deadline application which gives your users the tools to submit, review, and manage job requests from your job list.
Other features include a responsive design, the ability to place tabs, integration with the Visual Composer Builder, and advanced filtering and search functions.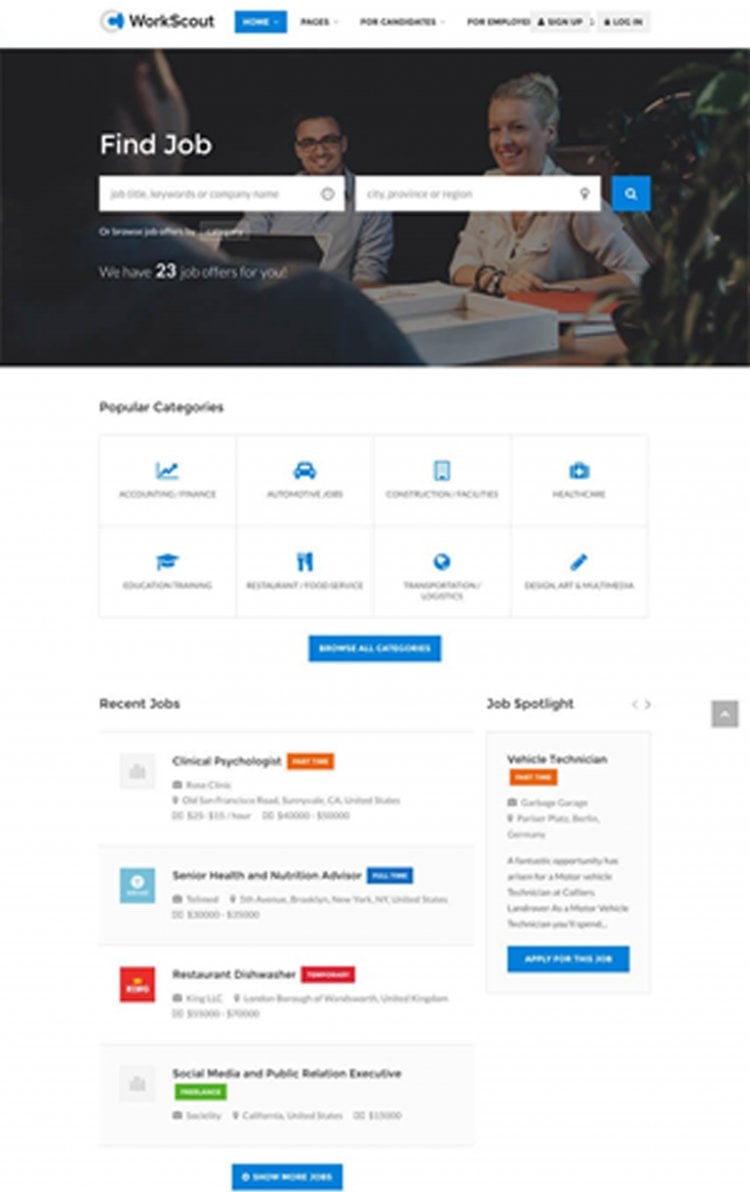 StudioPress is one of the best WordPress themes featured, StudioPress themes are built on top of the Genesis framework, which works seamlessly with the new WordPress editor Gutenberg.
You can buy their themes individually or get all themes as one one-time package, and get all 35+ premium WordPress themes for free.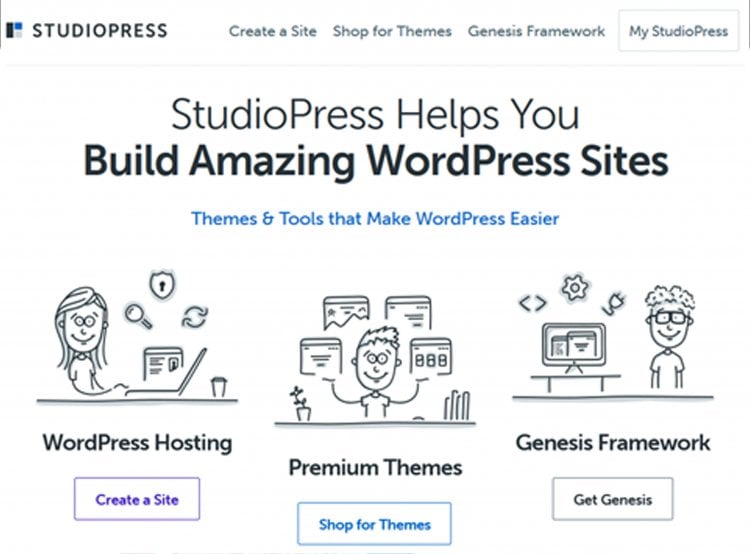 A modern and friendly look, built to fit any business website – startups, companies, creative companies, digital agencies, product showcase and various other internet companies. OnePress has a sleek look and elegant one-page design.
Features:
Responsive design
And two slides in the background
And WooCommerce Support
and custom page templates
and content blocks
parallax effect
and full localization.
The Travelify template has a design oriented to blogs and travel sites, it is a free template, but only some features are available in the paid version, the free and paid versions are responsive, and you can customize almost anything through the template control panel. Available in several languages.

The theme is the perfect tool to spread the word about your game development studio! It has an attractive and responsive design, a pre-loaded blog, and a lot of other great features that will help you stand out with a great website. Enrich the audience with this free WordPress theme in the game development studio.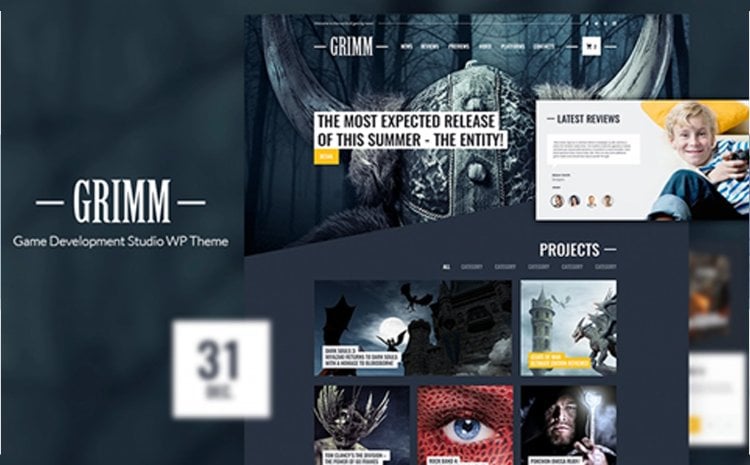 Simple is a free WordPress theme, created by Themify, that can easily add a Shopify store on your WordPress site. This way, you can turn your WordPress site into an e-commerce store where customers can purchase products without having to redirect to Shopify. It's also flexible enough for a website to become a regular blog or business website.

Madd Magazine is an excellent theme for an online magazine website because it has a distinct reading base layout with which you can easily share and view stories from several categories; You can also monitor your website with third-party ads.
Moreover, Madd Magazine theme is very responsive so that users do not find it difficult to enjoy the content on your website. However, when it comes to customization, you can easily customize fonts, colors, logo images, and more. This theme also has many user interface elements that you can easily add to the sidebars on your part.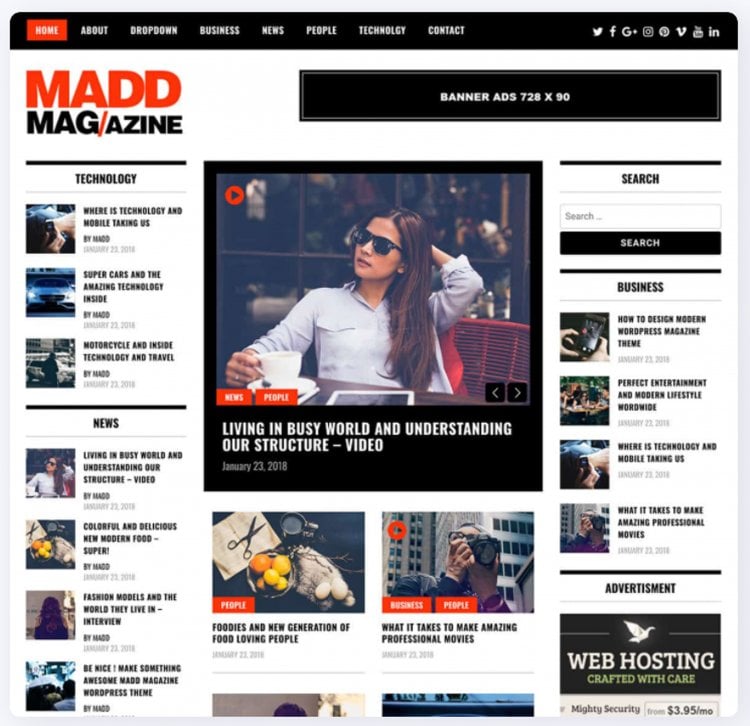 Listable is an easy-to-use indexed WordPress theme that helps you create, manage, and monetize a local or global indexed site.
Thanks to its unique card listing system, you can create lists of events, places, activities, services, and all lists that can be easily filtered.
Listable integrates with many free and paid plugins such as WP Job Manager, WooCommerce, and others that allow you to extend and monetize your site's functionality by charging for listings in exchange for a save fee.
The theme is responsive and can be customized either via stylebars or by changing colors and fonts and using a page builder plugin like Visual Composer or Beaver Builder.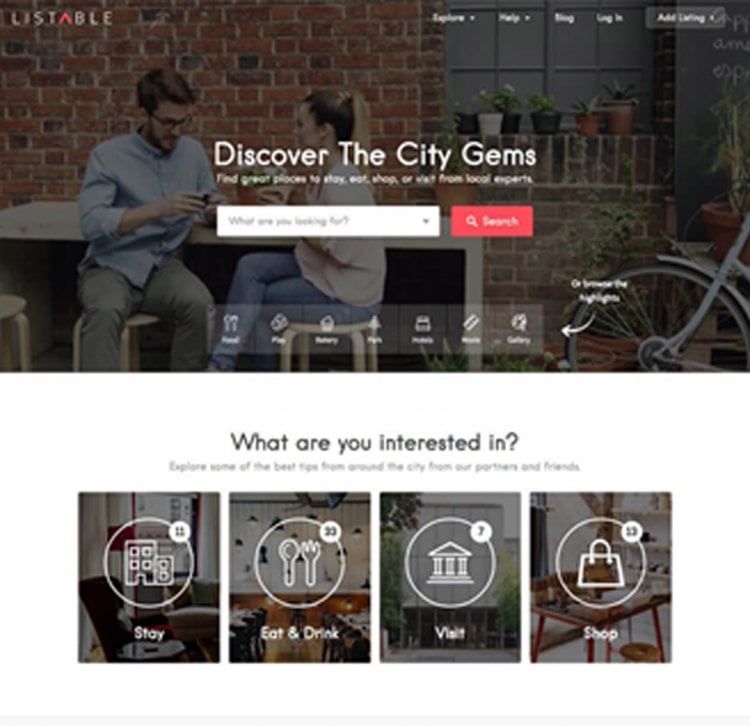 Shop Isle is a sleek and modern e-commerce theme, with a full screen slider and a clean design. The theme is designed to be compatible with any type of online store and to give your content a fresh and friendly look. Shop Isle has a video, smooth scrolling, and elegant design, which puts your products in the spotlight.
Features:
WooCommerce ready
Responsive design
Easy Contact Form
mini footer
ready translation
Videotape
social links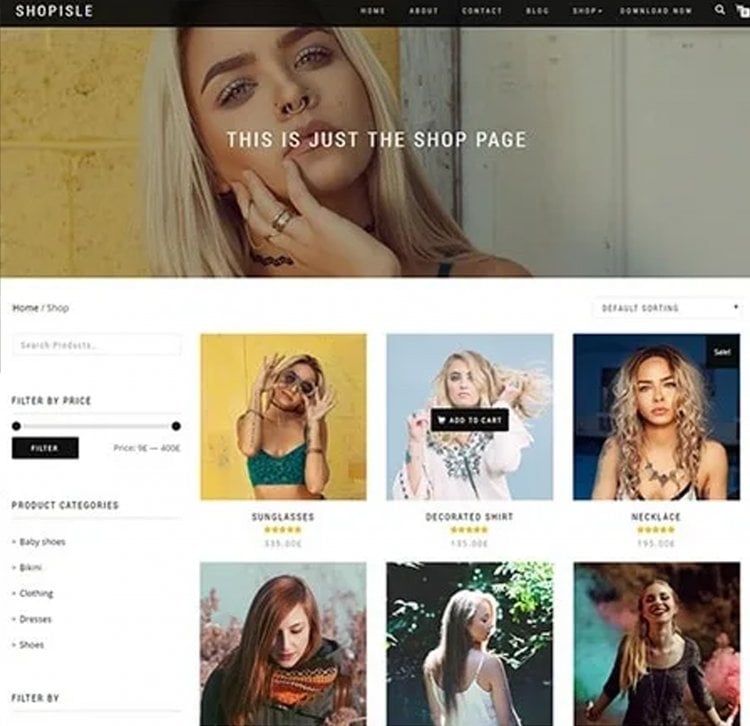 SeedProd is the best drag and drop WordPress landing page builder. With SeedProd, you can build your website block by block the way you want. It comes with hundreds of premade templates for sales pages, coming soon pages, optin pages, webinar pages, and so on.
You can use multiple layouts for different pages, and choose your own colors, styles, and content anywhere on your site. And the best part is all your designs are mobile responsive. You can even preview your site as it would look on mobile devices and make mobile-only customizations.
It integrates with popular third-party email services like Constant Contact, ActiveCampaign, and more. You can use these email marketing services to grow your email list and connect with your users in a better way.
Added to that, with WooCommerce compatibility, you can add products and directly sell from your landing pages.
SeedProd comes with plenty of documentation, tutorials, and a friendly support team to help you make the most of the platform.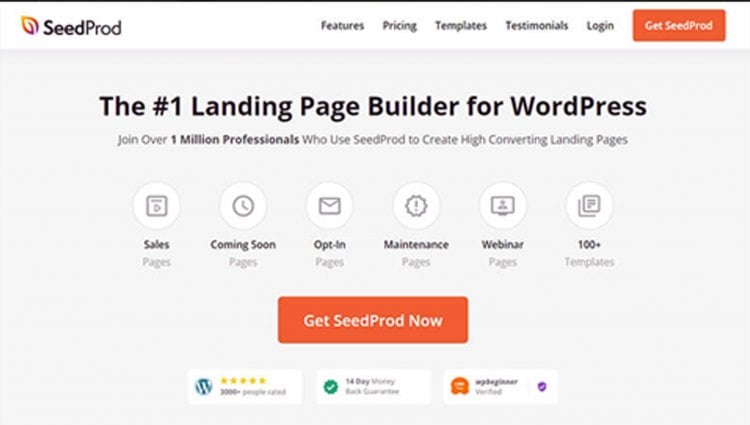 Soledad is a multi-concept blog magazine theme that you can purchase from Themeforest. It comes with 1000+ sliders and blog/magazine layouts.
On top of that, you'll also get multiple single post templates to share unique stories to your audiences. It's also shipped with AMP support.
For unlimited customization, the theme also supports page editor plugins, like Elementor and WP Bakery Page Builder.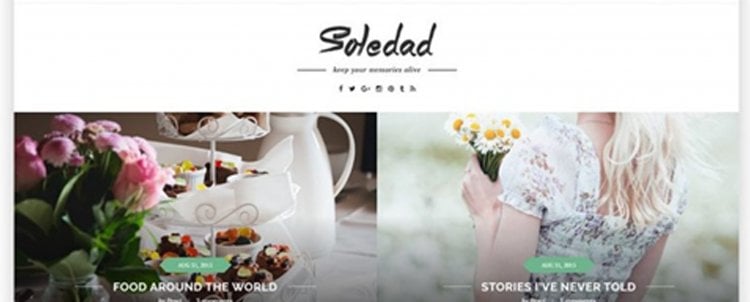 Phlox is a free, minimal and customizable WordPress theme that is ideal for all types of websites including photography, travel, restaurants, magazines, news, agencies, business, and blogs. It also fully supports the WooCommerce store.
Not many free templates beat the competition for Phlox due to its high speed, SEO optimization, retina ready, translation ready, and true responsiveness.
It is designed from scratch. It supports Elementor where it enables you to adapt pre-existing images, so that the overall download time is reduced drastically. It is a responsive template that is suitable for all types of devices.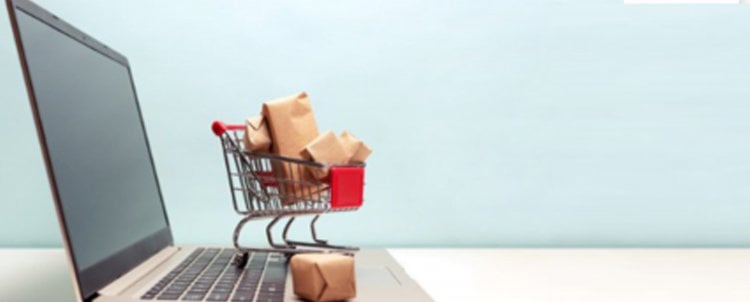 If you are looking for a free WordPress theme, then Astrid theme is an excellent choice for your website because it has many working elements that make your website look professional. Countless options and color models are available to help you find the perfect look for your website. In addition, this theme also provides a header image that allows you to add high-resolution images of your company.
This theme also offers various features such as custom tools that allow you to improve your ranking on search engine pages. Besides, you can also highlight your team members by displaying their impressive skills and any experience in business planning. You can even show off your services with items to make your presentation look more to users.
The Astrid WordPress theme also offers translation features that you need people who don't speak your languages to understand what your company is all about and what they offer.
In addition, you will also notice the title module in Astrid Things, which is mainly about CTA text and buttons that can improve your chances of getting customers. WooCommerce is also provided in this topic primarily for selling items to a website.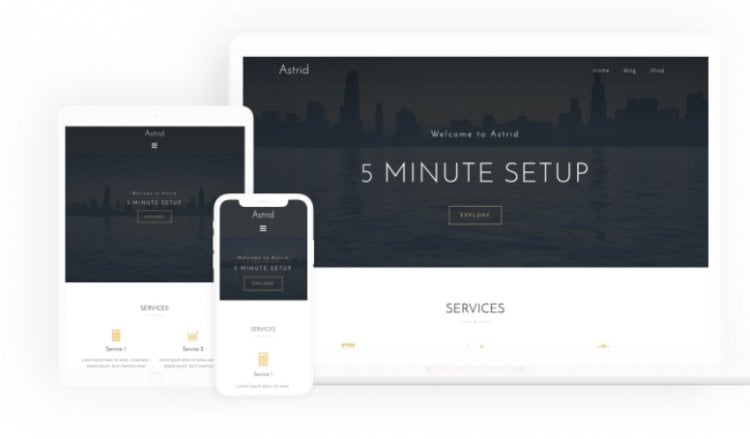 Jobify is another business listing's theme that comes with pre-designed page templates, improved search functionality, and website filtering to get the most relevant results.
This theme takes advantage of the WP Job Manager plugin and integrates with Indeed, Facebook, Zing, and Wishmonials, all of which makes setting up a job listing pages website a breeze.
Jobify offers elegant design with beautiful font style which can be fully customized. This WordPress indexing site template is guaranteed to stand out from your business listings from your competition.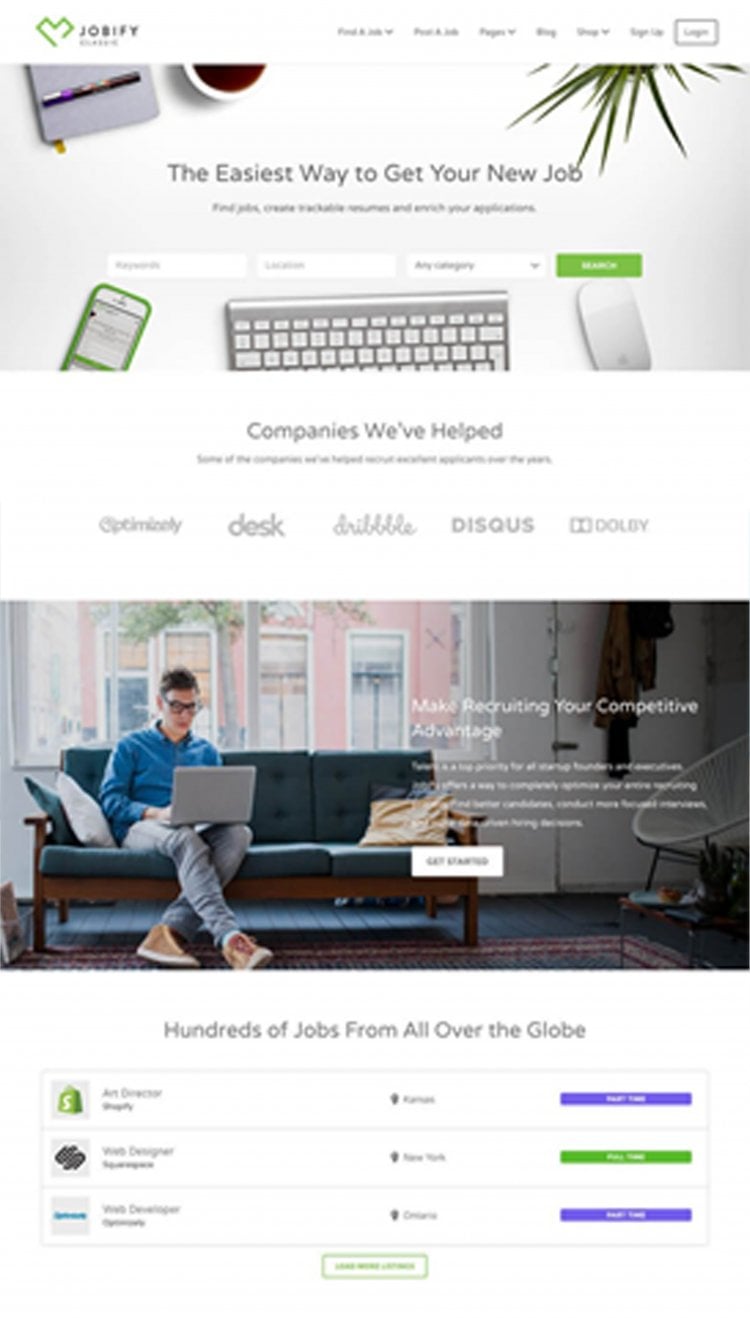 Shoppe is a multipurpose WooCommerce template to help you create a professional ecommerce website in minutes, it comes with a drag and drop Themify tool and many ecommerce features like ajax cart, lightbox quick look, quick search, image zoom feature, and more.
Shoppe is one of the first multipurpose templates designed specifically for WooCommerce, as it comes with over 60 regular layouts and 20+ custom shop page layouts.
Basically, if you are looking to start an online store, Shoppe is one of the best options in templates.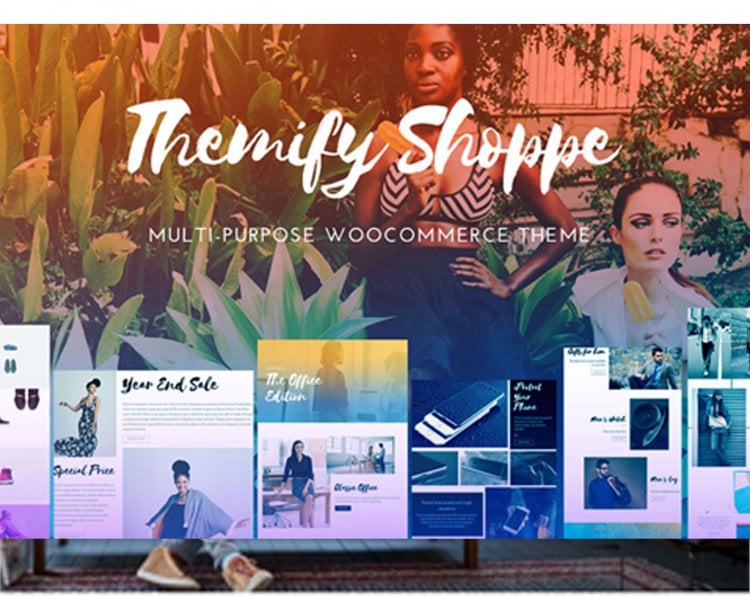 Very clean and beautiful theme template. The design is elegant with all sections clearly separated, which makes up for a consistent and clear look. You can use the space at the bottom to display your latest blog posts and give them extra visibility. The theme is also fully mobile responsive.
Features:
Parallax elements on the home page
Enable WordPress Customizer
Unlimited theme colors
100% responsive on smart devices
SEO ready
Thumbnail home
Dedicated content sections on the home page.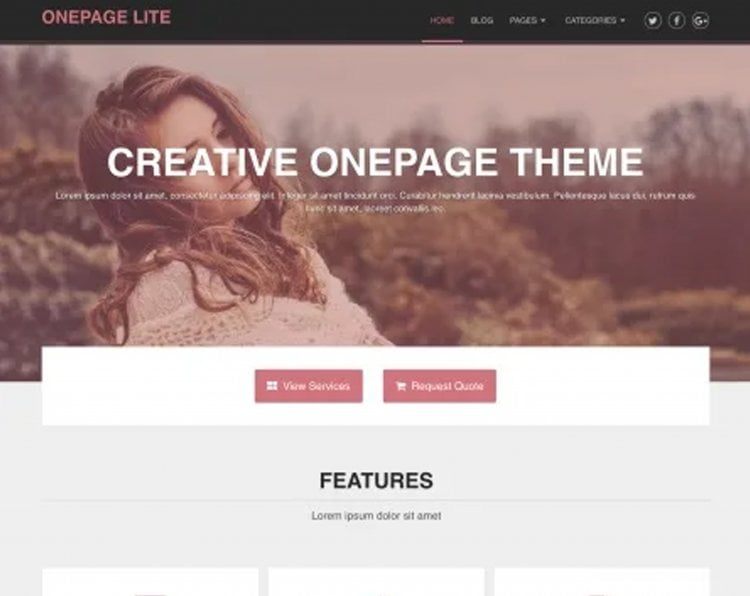 Gridster template is specially created to serve as a portfolio or business gallery. With this template, you can introduce yourself and display your work in an elegant and attractive way, with a navigation menu in the side menu through which you can arrange topics by categories and tags. This template is also available on a paid version with advanced options.

Adveland is a bright free WordPress theme with a great design and a ton of top-notch features. Its cross-browser compatibility will help you appear as your business to all customers no matter what browser they use. In addition, customers can always ask you a question thanks to the contact form.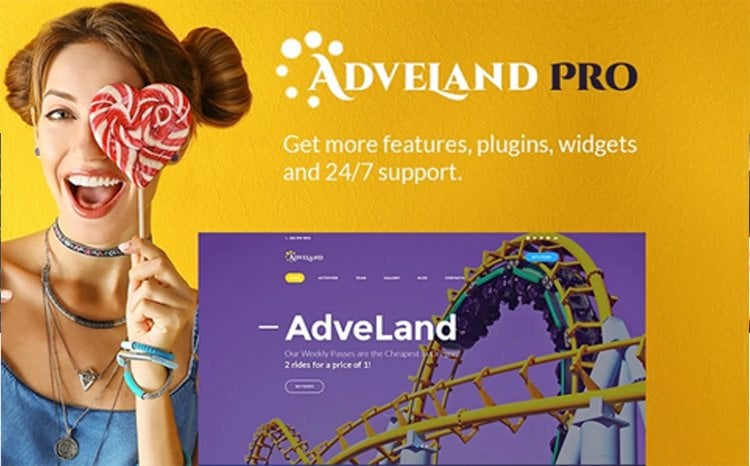 Qi Theme is a free, versatile theme that comes with a whopping 100 professionally designed demos and virtually unlimited customization options. Other than the ready-made demos, the developers have also included a special Shutterstock media license that allows you to use all the pre-inserted premium images from the demos on your site for free: with Qi Theme, you really have everything you need to get started in a matter of minutes.
This flexible theme was created by an award-winning team of dedicated professionals who brought their premium template building skills to this free theme as well.
It suits businesses, creative websites, online shops, and just about every other place imaginable, making it a great choice no matter what kind of website you plan to build.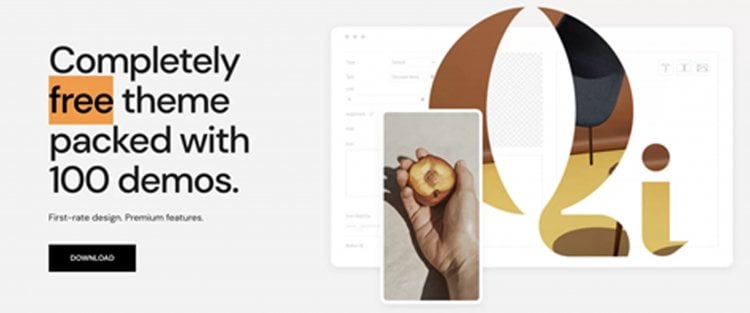 Flash is also a flexible WordPress theme that can be used for multi-purpose needs. It is an excellent responsive theme for any reliable work on modern and professional websites.
Some features like a built-in drag and drop page builder are also included in this theme, which is especially rare with most of the free WordPress themes.
This theme includes a Flash Toolkit plugin with more than six widget plugins, which makes the website elements more relaxing. Moreover, this theme totally has premium features like you will get more than 11 custom widgets and service widget that you can use for display with the help of icons, and an excellent area to display your images about your product and services.
This topic also includes a place where you can view testimonials and information about your team members such as photos, resumes, and many more.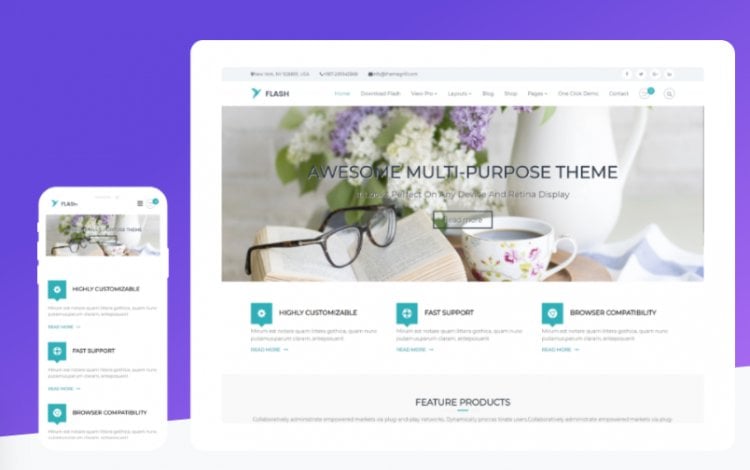 Service Finder WordPress Menus theme is an advanced service and business indexing theme. It is packed with useful features like profile management, booking slot management, unavailability settings, crew management, booking management, bill generation and payment system, service areas and services, service providers, and more.
The theme integrates with the WP Job Manager extension, support for Stripe and PayPal payment gateways, the ability to limit registrations by countries, and search filters by location. In addition, Service Finder comes with two different home pages and offers many customization options via the theme options menu.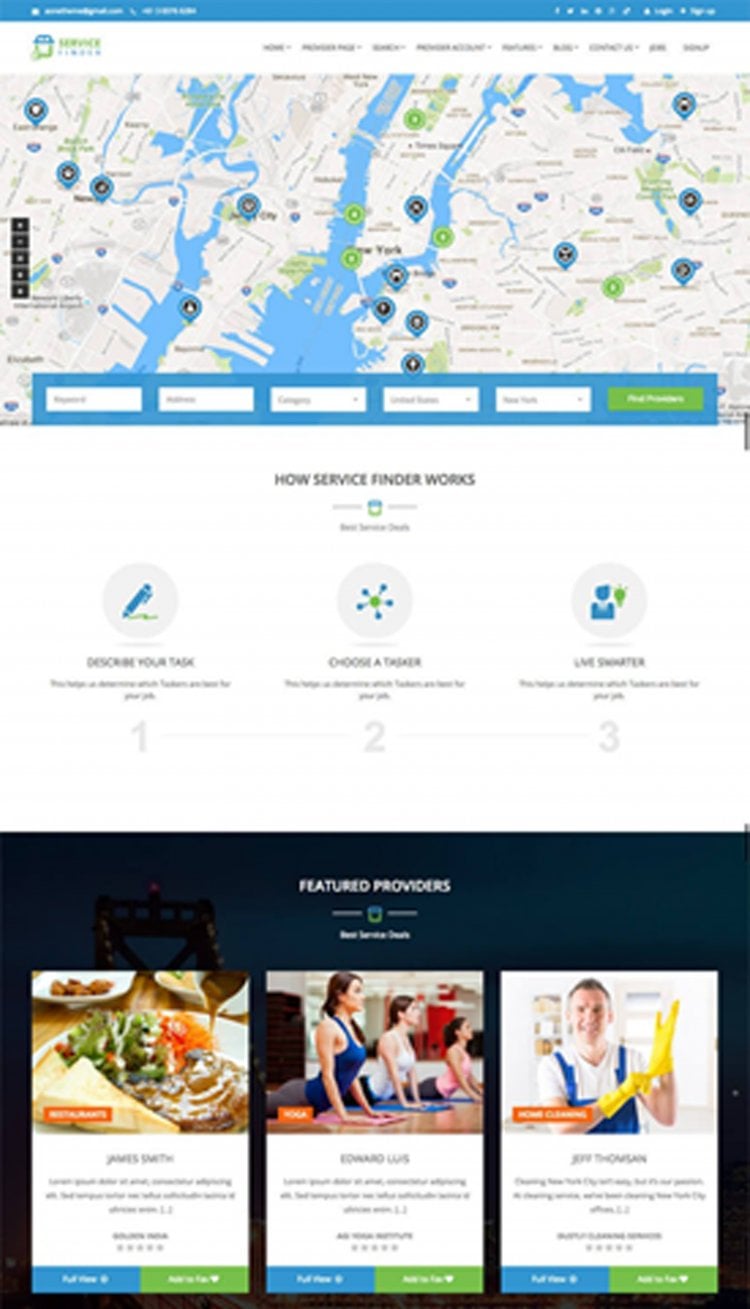 X theme is one of the most featured templates on ThemeForest, as it comes with a drag-and-drop builder, theme manager, and special widgets that you can use in multiple areas of your design.
X comes pre-designed with full pre-designed site pages and hierarchical layouts that you can use to get started quickly. For example, you can use it to create websites for business, wedding, food delivery, agencies, and more.
It is a complete multi-purpose theme that also includes a lot of premium plugins as part of the theme improvements.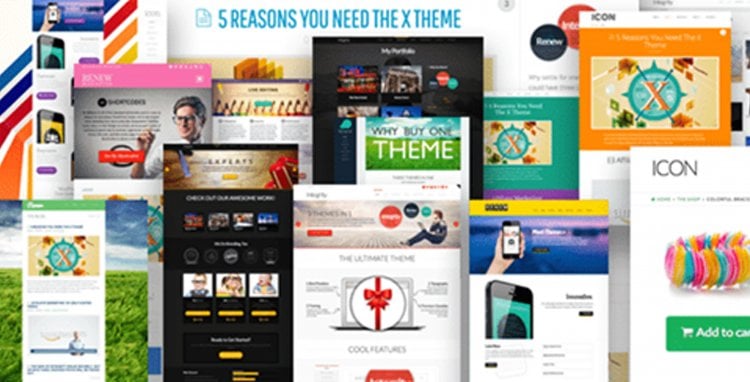 ColorMag is a clean and modern template for magazines, newspapers, and publishing sites. The theme has a neat and beautiful look, with colorful buttons, a distinct slider, and an intuitive content structure. ColorMag has a multipurpose design, suitable for any topic you want to write about.
Features:
Responsive design
base color
Boxed and spacious layout option
WooCommerce Compatibility
Spaces 15+ widgets and 5+ custom widgets
6 social icons
1 custom listing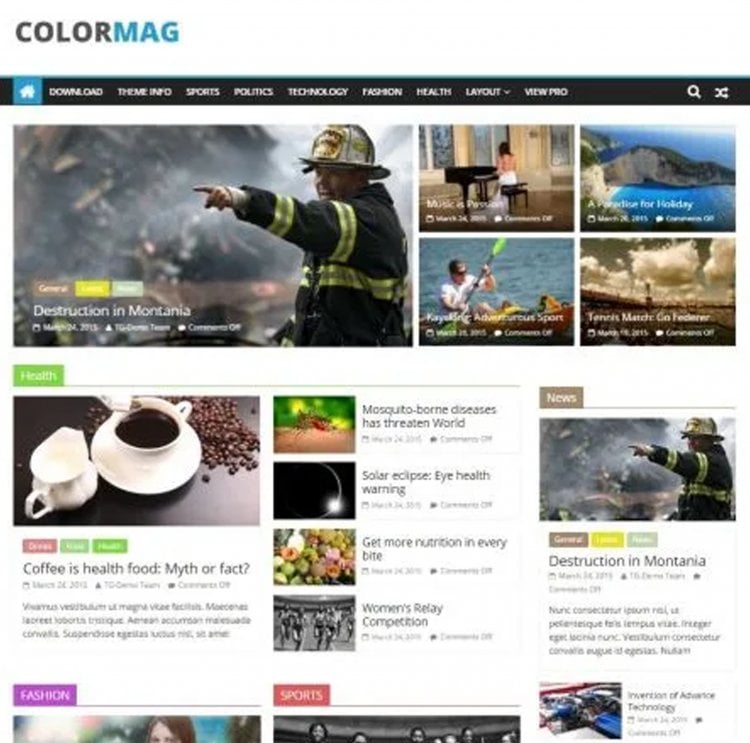 This template may be the ideal template for anyone who wants to create a site to sell their products through sites such as Amazon and e-bay or labor marketing, the template is free and has several features such as custom post type, taxonomies, custom menu, metaboxes, jQuery slider … as well as available on a panel Control multiple options and settings.

Shapely is a great WordPress theme with a mobile-friendly and retina-ready design. The theme also comes with user-friendly documentation and an easy installation process.
Punte is an excellent, free, multipurpose WordPress theme that can be used for almost any purpose. You can customize your website with this theme as it works great with all top page builders. It is also compatible with the built-in Gutenberg block generator and allows you to choose from different starter sites focused on ecommerce blogs and more.
This theme is also compatible with WooCommerce, so you can easily configure and run an online store. Punte brings you features like custom header and footer, responsive design, fast load times, multiple theme options, free support, and updates.
Point Finder allows you to get an up and running indexed website within a few minutes. The theme features a stylish and responsive design. Key features include a dedicated search area and fields for items, a backend upload system, a review system, and integration with several payment gateways.
This WordPress theme is responsive and provides great control over the design and appearance of your site thanks to the integration with Visual Composer Builder. Other features included include social registration, geolocations based on Google Maps, a system of mail templates, and custom widgets.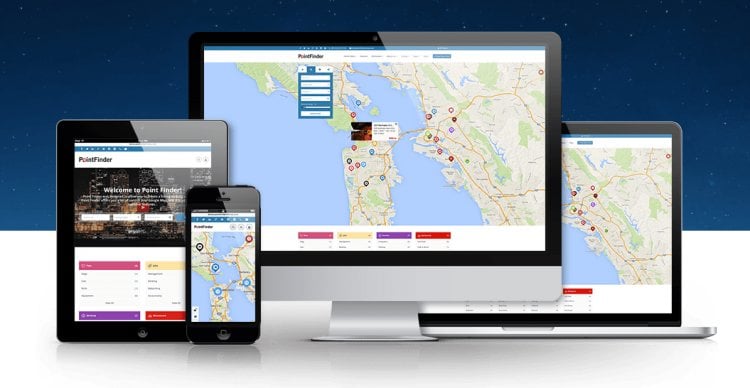 Storefront is the default theme for the popular WooCommerce plug-in, designed and developed by WooCommerce's core development team.
There are many layout and color options that you can use to customize your store, the best part about the storefront look is that it is easy to customize and develop.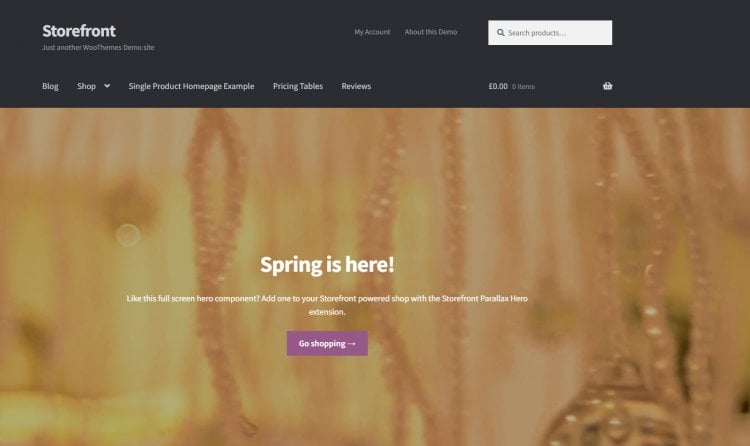 Fagri is a free WordPress theme for small businesses, startups, niches, and product pages. Its smooth one-page design, combined with a modern look and clean sections, makes it a great choice for your promotional campaign.
Template features:
Multipurpose design
And a full offer header with contact form
and responsive design
Compatibility with the page builder Elementor
WooCommerce Ready
Color options
Parallax scrolling.
This template is named after it, it is one of the best free responsive templates on the official repository of WordPress templates, simple yet effective template, easy to set up and responsive to all mobile phones and digital tablets, this makes it the best choice for businesses and small businesses.

As the name suggests, Business Consulting is a multi-purpose model aimed at business consulting. The Consulting WordPress theme uses images and large areas where you can include customer logos and testimonials from previous customers. It also has areas to include your services and other content to help attract new customers.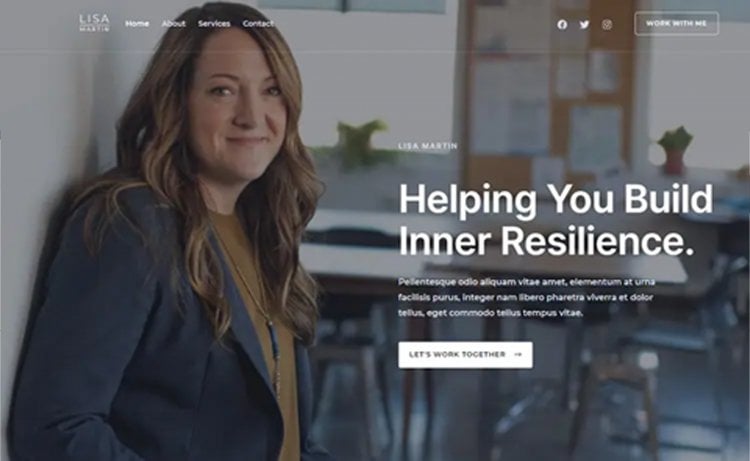 Anariel Lite is a free WordPress theme with modern stylish elements. It provides a clean blogging design primarily for small businesses. This theme provides excellent space for all your blog posts and photos.
One of the best things about this theme is that you can upgrade the Elite Energy theme and even add additional features if you wish. The premium version of this theme includes many premium features such as unlimited colors, revolution slider, basic grid plugin, more than 700 Google fonts, and premium support.
Moreover, this theme also supports audio and video posts along with various social integrations and shortcodes. It has three different typography options that help spice up your blog and different types. Besides various features, this theme also offers a grid, boxed or default layout with sidebars.
ClassiAds is a responsive classified ads theme in WordPress designed to create a stunning indexed job site. The theme has a strong focus on usability and readability which makes it user friendly and easy to use.
One of the advantages of the theme from a design point of view is the presence of two different layouts, three pre-made templates, and an SEO orientation. When it comes to functionality, this theme uses custom fields and rendering in the backend to get categorized menu layouts. In addition to all this, ClassiAds integrates with PayPal, MailChimp, and Google Maps.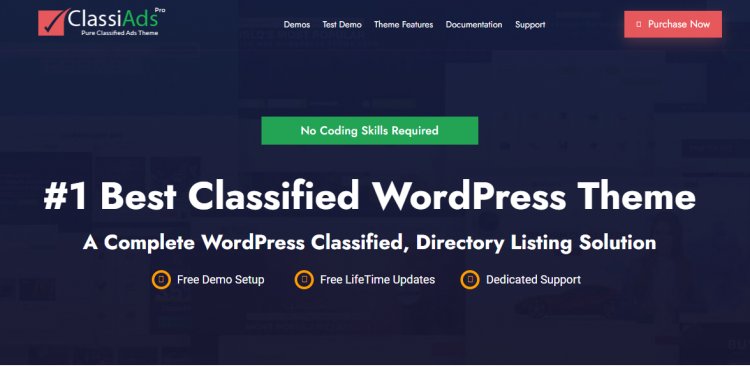 Authority Pro is a multipurpose WordPress theme for bloggers, entrepreneurs, and freelancers, built on the powerful Genesis framework.
It comes with a homepage widget layout, customizable header, template options page, and more.
Ready and working with many other WordPress plugins, StudioPress is known for creating high-quality WordPress themes that are fast and great.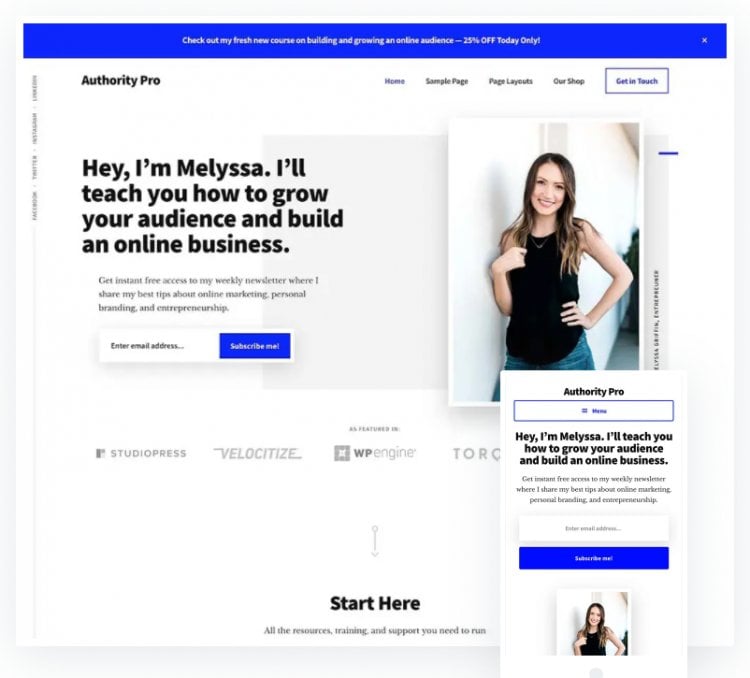 Its flexible, multi-purpose design allows you to use it for startups, agencies, portfolios, and more. It's clean, has neat periscope sections, a full-width movable slider, and comes with plenty of customization options.
Features:
Responsive design
custom shortcodes
Unlimited colors
Parallax scrolls
Complete control over planning
WooCommerce Support
custom printing.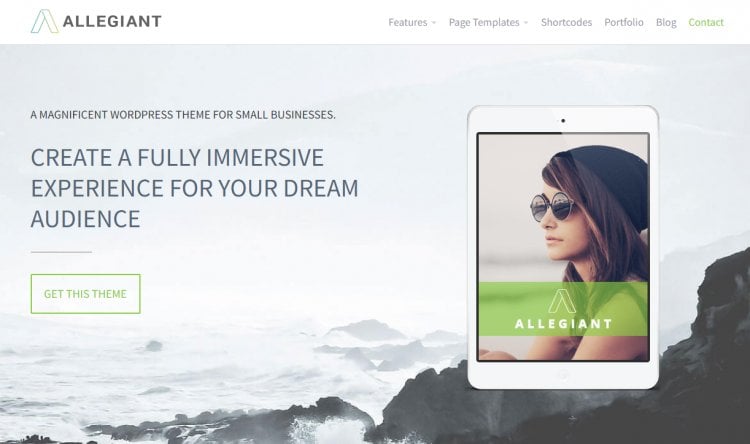 Like Themia template, this template is also one of the products of the InkThemes site, it is also a free template, but with the possibility of obtaining the paid version, but for small sites the free version of the template gives everything necessary, you can go to the paid version only if you want to get Advanced settings to completely customize your site and give it a single image.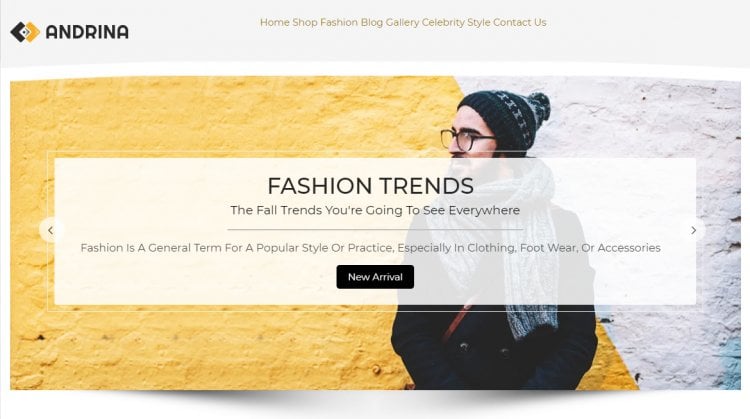 eStore is a great free WooCommerce theme that allows you to create a highly functional online store. It is optimized for SEO, has cross compatibility, a full set of custom tools, and a number of other great tools and features.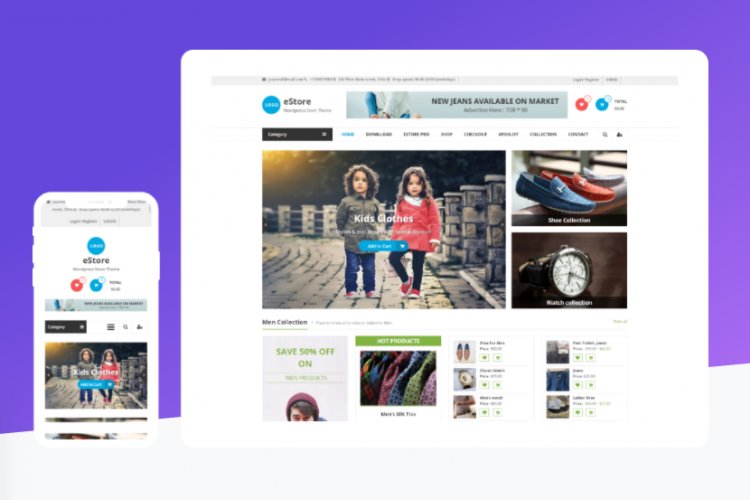 Exponent is a visually attractive WordPress business theme. It comes with more than 20 demo templates that you can use to launch a website per your requirements.
With its 1-click demo content importer, you can get the site up and running in no time. You only need to replace the content with your text and images to set up a fully functional website.
The Exponent theme is translatable to any language which means you can build a multilingual site easily. Other features include color management, Google Fonts support, portfolio sections, image galleries, and carousels.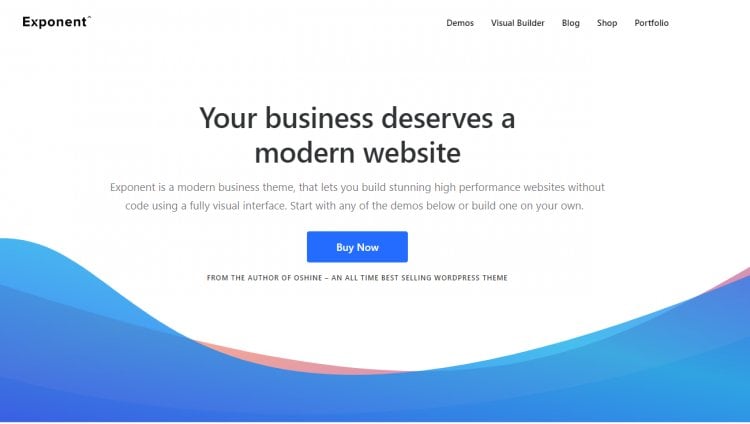 News Portal is a WordPress theme for news magazines and websites, released by Mystery Themes. This template comes with 5 convenient widgets to organize the design of a magazine on your homepage.
The plugin is available as a free download from the official WordPress plugin repository, you can get a premium license for $55, the pro version includes features such as one-click demo import tool, lots of layouts, post review, browsing charts and more.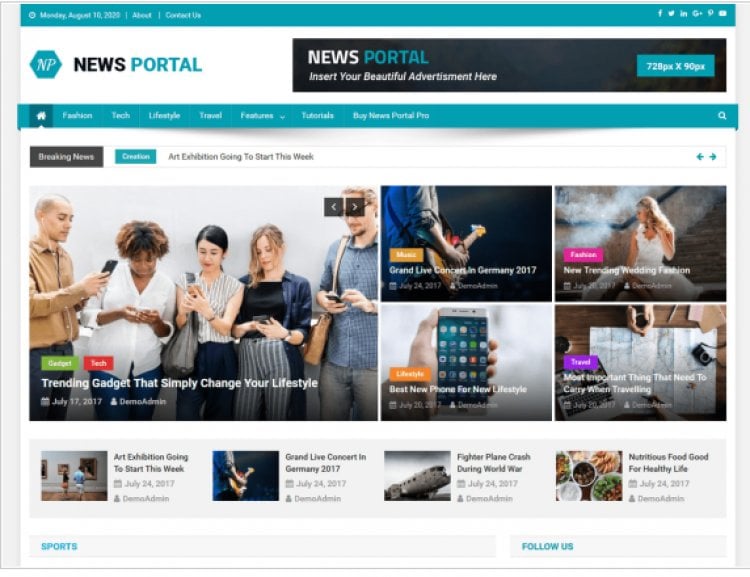 AccessPress Parallax is a great one-page template with refreshing smooth scrolling and a modern look. The theme suits any business, be it corporate or creative. It is a good choice for online store and wallet. Overall, the theme looks beautiful and attractive.
Features:
Responsive design
Multiple header layouts
and advanced publishing settings
and customize color
And CSS3 Animation
Parallax scrolls
Premium slider
WooCommerce integration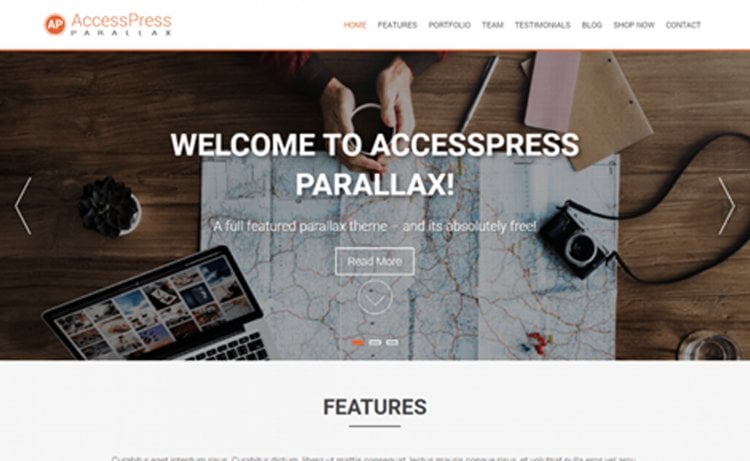 It is a clean template that has a large header to grab the attention of visitors, it also has an image gallery and other features, you can also customize the colors, change the background of the site, customize the layout and other features available through the WordPress customizer.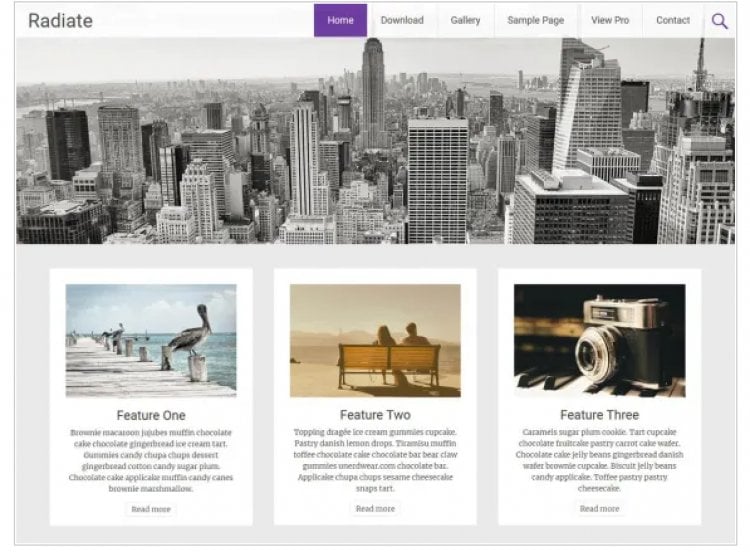 Do you need a stylish look to promote your online store? Check out a free ecommerce theme that will impress you in no time. Here you have a neat website slider, an attractive design, and a lot of WooCommerce features.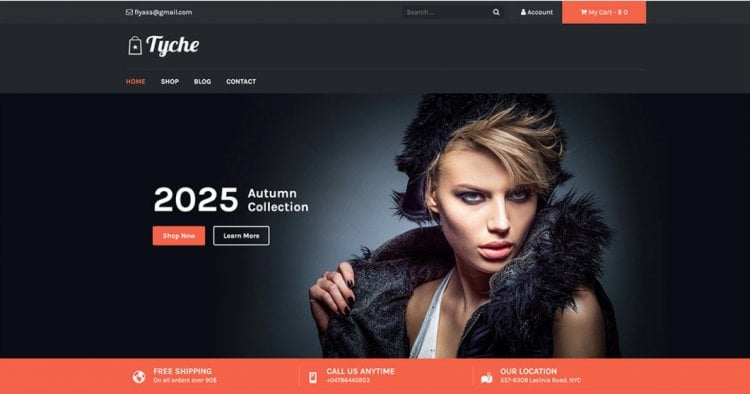 MyCity is a cool indexed WordPress theme that has the potential to convert visitors into customers thanks to its widgets, which encourage visitors to share important sites on social media and thus boost your ranking.
The theme offers integration with Stripe and PayPal, but it also offers unique integration with the UberService affiliate program as a way to transfer money for you.
Users can quickly register on your site via email or text message and the theme supports geolocation capabilities, user reviews, the ability to sell tickets with Tequera, among many other features.

Conica is another powerful multipurpose WordPress theme that you can use to create a wide range of websites including blogs, business websites, etc.
It comes with many customization options that are easy to manage even for novice users.
The template offers a number of amazing features that enable you to create a modern website, featuring WooCommerce integration, header options, homepage with sliders, blog list and archive page layouts, and more.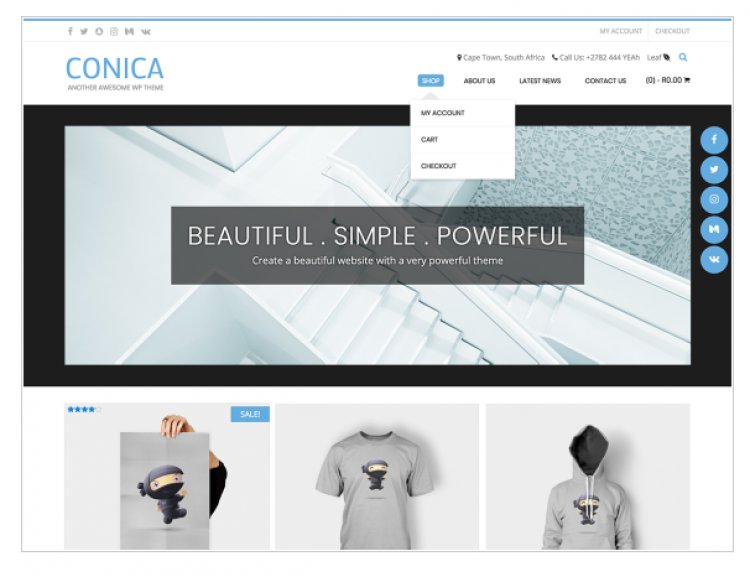 Designed to be a one-page template. It has a full width image in the background and a simple white menu bar at the top. The main colors are black and white, but some sections skip from classic to bright green, yellow or red. The overall design is elegant and classic design. A good example of a Bootstrap WordPress theme.
Template features:
Clean and certified
Appearance Effects
WooCommerce integration
Theme Options Panel
Translation (full translation)
Responsive and compatible design
Easy connection functions.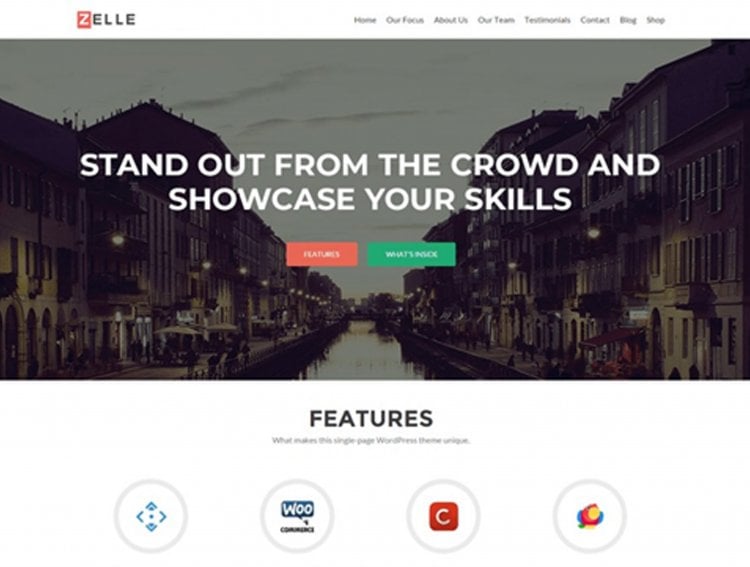 An elegant template with a design oriented to agencies and brands where the logo and corporate identity are the most important. Very clean design and easy to setup with multiple options for specialization.

If you are looking for a clean and beautifully designed WordPress blog theme, then Cenote might be the right choice for you. It has many topography, color and layout options to create a unique and breathtaking blog. Designed with SEO in mind, this responsive designed theme allows you to create any type of blog with ease.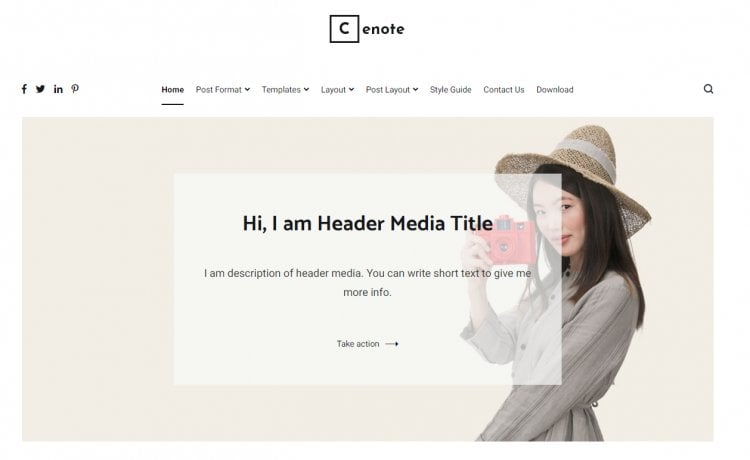 Summary
In short, these free WordPress themes allow you to stand out with a great website even without any budget. To say more, these themes have a great function that allows you to impress the audience.
We hope this article helped you find the best WordPress theme for your site.
If you enjoyed this article, then you'll love UltaHost hosting platform. Get 24/7 support from our support team. Our powered infrastructure focuses on auto-scaling, performance, and security. Let us show you the difference! Check out our plans!