As more and more people turn to online businesses, web hosting has become a crucial aspect of running a website. You can earn extra income through reseller hosting and affiliate program. A reseller account allows individuals to purchase hosting packages and resell them to others, while an affiliate program pays individuals a commission for referring new customers to a company.
We will explore how the best reseller hosting and affiliate program can help you earn extra income. Both options may provide a passive income stream for individuals or businesses. They require minimal investment and can be an easy way to earn more.
---
Reseller hosting
It is a web hosting service where an individual or company can purchase a hosting package from a web hosting provider and resell it to their customers. Essentially, the reseller becomes the middleman between the hosting provider and their customers.
There are two main types of reseller hosting options: traditional and white-label. Traditional reseller hosting service allows the reseller to use the hosting provider's branding and support, while white label enables the reseller to rebrand the reseller packages as their own.
It allows individuals or companies to start their web hosting business without the need for extensive technical knowledge or infrastructure. Providers handle the server maintenance and support, leaving the reseller free to focus on marketing and customer service.
Resellers can set their own web hosting brand and prices and sell hosting packages to customers at a markup, generating revenue without large upfront investments.
Advantages of Reseller Hosting
Reseller hosting plans can offer many advantages. It can be a profitable way to earn additional income.
You can create and sell your web hosting plans to your clients at your prices. You can offer plans with more or fewer features, different disk space storage, and other options tailored to each client's requirements. In other words, set your profit margins and make money off of each client you bring in.
As a host, you do not have to worry about the costs of maintaining a data center or hiring technical staff. Your reseller hosting provider will handle all of the maintenance of web servers and technical support for your clients, allowing you to focus on your business.
Reseller hosting plans allow you to start small and grow your business as you add more clients. As your client base grows, you can upgrade your reseller hosting plan to accommodate additional clients and eventually transition to a full-fledged hosting company.
The reseller business also provides branding opportunities. You can create your brand and use it to market your hosting plans to potential clients. It can help you establish a reputation in the industry and attract more clients over time.
Have you already decided to start a hosting business? In this article, you will find the best website templates for a hosting provider.
UltaHost's Reseller Hosting Program
UltaHost offers web hosting reseller plans that enable individuals and businesses to create and manage their hosting business. With this program, beginner web hosts can purchase reseller web hosting packages with server resources, such as disk space, free SSL certificates, and dedicated IP addresses at a discounted price and resell them to their customers.
The reseller program allows you to offer web hosting plans without having to invest in expensive infrastructure and without needing to have advanced technical knowledge.
With white labeling, a web host manager can customize the control panel and webmail interface with their branding, giving them complete control over their brand image. On the other hand, UltaHost manages the servers, software, and security, ensuring that hosts have a hassle-free hosting experience.
With the best reseller hosting, UltaHost provides 24/7 excellent customer service to the hosts and their clients, ensuring that any issues are resolved quickly and efficiently. UltaHost offers free migration services for reseller hosts and their customers, making it easy to move from another provider.
---
---
Tips on how to succeed as a reseller host
Becoming a successful host takes more than just signing up for the program. Here are some tips on how to succeed as a host:
Offer high-quality web hosting services;
Your client's satisfaction should be your top priority. Make sure to offer high-quality reseller hosting services with reliable uptime, vast disk space, unlimited bandwidth, a money-back guarantee, fast page loading speeds, a free SSL certificate, and excellent customer support.
Price your hosting services competitively;
While you want to make a profit, price your hosting plans competitively. Conduct market research to determine what other providers offer and modify your prices accordingly. Don't forget the money-back guarantee because it is a very effective tool to boost your sales.
Promote your hosting services effectively;
Effective promotion is crucial to attracting new clients. Use your website, social media, and other marketing channels to promote your reseller business. While reselling web hosting, consider offering special promotions or discounts to attract new clients.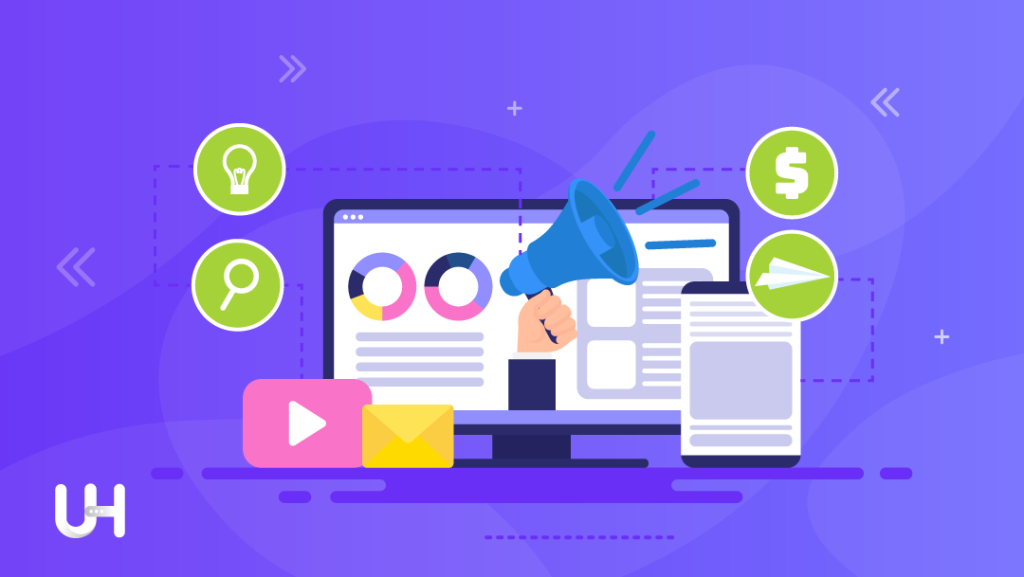 Stay up-to-date with industry trends;
The web hosting industry is constantly evolving with new technologies and trends. Stay up-to-date with industry trends, and make sure to offer the latest hosting technologies to your clients.
By following these tips, you can become a successful host and earn extra income with UltaHost's best reseller hosting program.
---
Affiliate Program
An affiliate program is a marketing strategy in which an online business rewards affiliates for promoting its products or services and driving traffic to its website. Affiliates earn commissions for each successful referral. The affiliate is provided with a unique link or code that tracks the traffic and sales generated by their referrals.
Affiliate programs are popular among online businesses as they allow for increased exposure and sales without additional marketing efforts.
There are several types of affiliate programs, including:
Pay-Per-Sale (PPS) rewards affiliates with a commission for each successful sale made through their referral link.
Pay-Per-Lead (PPL) rewards affiliates for generating leads by filling out a form or signing up for a newsletter.
Pay-Per-Click (PPC) rewards affiliates for driving traffic to the business's website, regardless of any action.
Two-Tier allows affiliates to earn commissions not only for their direct referrals but also for referrals made by those they have referred.
Multi-Level allows affiliates to earn commissions not only for their direct referrals but also for referrals made by their direct referrals, and so on.
Advantages of affiliate programs
Affiliate programs are a win-win situation for the company and the affiliate because the company gets new customers, and the affiliate gets paid for their referral.
Affiliate programs can be a great way to earn passive income, especially if you have a large audience. Once you refer a customer to a company and they make a purchase, you can earn a commission without doing any additional work.
Another advantage of affiliate marketing is that it usually incurs minimal overhead expenses as there is no need to produce or upkeep any products or services. Refer customers to the company, and they handle everything else.
You don't have to deal with customer support issues. That responsibility lies solely with the company.
Since you're not responsible for creating or managing products or services, you don't have to worry about inventory management or shipping logistics.
Due to its flexible nature, affiliate marketing is a suitable choice for individuals with busy schedules or other responsibilities. You can sell any type of hosting you want – Linux hosting, dedicated servers, VPS, etc.
There is no limit to how much you can earn through affiliate marketing. The more referrals you make, the more commissions you can earn.
If you're not convinced about working in the hosting industry, take a look at this article. Dropshipping business is another interesting business idea that you can consider!
UltaHost's Affiliate Program
UltaHost's Affiliate Program is designed to help anyone earn extra income by promoting their services to others. You can earn a commission for each sale made through your exclusive referral link as an affiliate. Joining the program is free and user-friendly.
UltaHost offers some of the highest commission rates in the industry, with affiliates earning up to 40% of each sale they refer. You can earn significant money by simply promoting their services to others. By selling the highest-priced dedicated server with an annual payment, you can earn up to $4,000 in commission for just one sale.
Once you sign up for the program, you can access a user-friendly dashboard and track your sales and commissions in real-time. You can also access promotional materials, such as banners and links, to help you promote their services more effectively.
UltaHost pays its affiliates quickly and reliably, with payouts made monthly. You can choose to receive your payments via PayPal or bank transfer.
---
---
Tips on How to Succeed as an UltaHost Affiliate
To be a successful UltaHost affiliate, put in some effort and follow best practices. Here are tips that can help you maximize your earnings:
Know Your Audience;
Understand who your audience is and what they're looking for. Promote UltaHost's products and services that are relevant to your audience.
Use Multiple Channels;
Promote UltaHost's products and services through multiple channels such as your website, blog, social media channels, and email list.
Create Quality Content;
Create quality content that provides value to your audience. Write informative blog posts, create engaging social media posts, and send informative emails.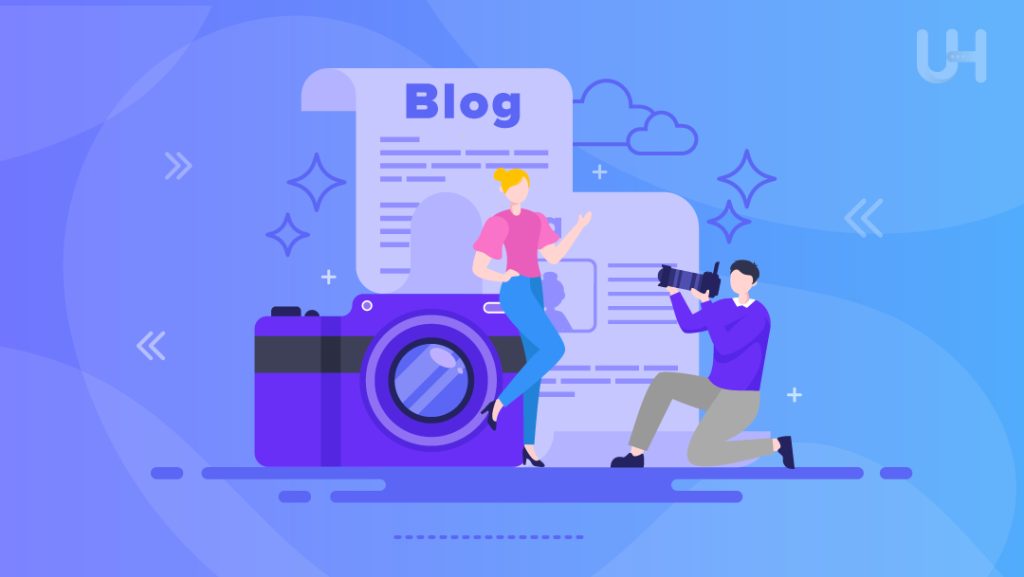 Use Visuals;
Use eye-catching visuals such as images and videos to promote UltaHost's products and services.
Be Transparent and honest;
Be transparent with your audience about your relationship with UltaHost. Disclose that you're an affiliate and that you'll receive a commission for any sales made through your affiliate link. Don't try to deceive your customers – if they will resign from the service within 30 days and utilize a money-back guarantee, you won't be rewarded for this referral.
Track Your Results;
Track your results regularly and analyze what's working and what's not. Use this data to optimize your campaigns and improve your results.
By following these tips, you can increase your chances of success as an UltaHost affiliate and earn more commissions.
---
Conclusion
Reseller hosting and affiliate program are two effective ways to earn extra income. Both programs offer flexibility and scalability.
Reseller hosting allows individuals to sell web hosting service to clients while earning a profit without investing in expensive infrastructure or technical knowledge. On the other hand, affiliate programs provide an opportunity to promote a company's products and services to potential customers and earn a commission for every sale made through your referral.
Reseller hosting is especially advantageous for people who want to begin their business without spending money on infrastructure and resources. It can also interest companies from related industries, such as web designers and SEO agencies. An affiliate program is designed for individuals with a strong online presence or a large network of contacts, like influencers, bloggers, or YouTubers.
Reseller web hosting requires a higher initial investment, as a future web host needs to purchase hosting resources in bulk from a web hosting company. There is a higher upfront cost to getting started with reseller hosting. On the other hand, affiliate programs do not require any investment, as affiliates only need to provide their unique referral link to potential customers.
Reseller hosting is more hands-on, as a web host needs to manage their clients' hosting accounts. It requires some technical expertise and customer service skills. In contrast, affiliate programs are more passive, as affiliates only need to provide their referral link and let the provider handle the rest.
Start now!
UltaHost's reseller hosting and affiliate programs provide an excellent opportunity for individuals to earn extra income. With its user-friendly platform, competitive pricing plans, and comprehensive support, becoming a host or affiliate partner with UltaHost is an easy and profitable choice.
Whether you're looking to start your own web hosting business or simply promote UltaHost's services such as WordPress Hosting or Dedicated Hosting, their reseller hosting and affiliate program can help you achieve your financial goals. So why wait? Sign up today for the best reseller hosting and start earning more with UltaHost.