UltaHost Affiliate Program is Now Open for Registration
UltaHost affiliate program is now open for registration. Get yourself registered with UltaHost affiliate program, be an official partner of cheapest and best hosting service provider UltaHost and take a chance to earn multi-thousand dollars in collaboration with UltaHost. Moreover, for affiliate, you won't need to provide any credit card or bank details, nor you have to pay some money before.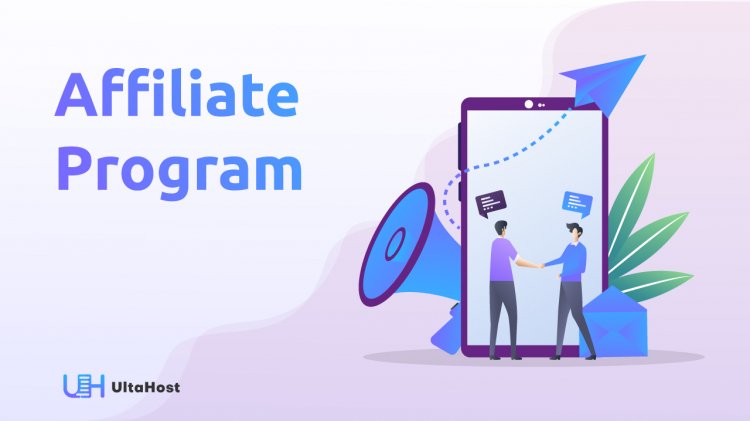 What is the affiliate program?
An affiliate program is a standardized marketing method for approaching and pitching new clients for almost all niece of business. The affiliate program gives a chance to influencer's, content creator's, blogger's, celebrities moreover to socially connected persons to earn a massive value of money without any investment. They just need to advertise other's products and has to generate sales for them. In result, they earn a handsome amount of commission on that sale.
How UltaHost affiliate works?
We all also operating in the same International generic business model of affiliate marketing. Moreover, you don't need to fill up lengthy forms; you don't need to give your bank/credit card details. You only need to sign-up at our affiliation program page. And in the affiliation portal, you will get all the banners, contents, links and your tracking Id. With the help you which tracking Id you will be able to see conversions done by your sources. The instant time when the conversion will occur, at that instance your commission will be within your account. We don't have any hidden policy or limits, because we consider our affiliate's as our family members. We are not considering it as a marketing method, but we are thinking our affiliate's as our official business partners.
How to get started?
It is straightforward. You only need to sign-up for the affiliate. You got your belongings, and then you only need to promote UltaHost and its services.
At the time of conversion from your traffic, you will get your commission. And that commission will continue till your converted customer take our services.

Who can be UltaHost affiliate?
Usually, affiliate program was for content creator's, for bloggers and Influencers. But we are opening it for every person. You might be a trainer, educationist, content creator, influencer, celebrity, even any researcher or any type of job practitioner. If you were interested in affiliate, we ask you a warm. Because we believe in, equal opportunities for all. And we also think everyone starts with none experience.
What can I promote?
You will have to promote UltaHost and UltaHost services. Like our Shared Hosting services, our VPS(Virtual Private Server) hosting services, our Power VPS Hosting services, our Dedicated Server Hosting services. You may tell your customers about our competitive edge or their comfortability if they convert to UltaHost.
What comitative edge does your affiliate convert customers will get?
In our business working strategy we will give several different unique promos to you at your performance evaluation with the help of which your customers will get several additional services from us or may they get some exiting discounts sometimes which have not been given in general.
UltaHost Affiliate packages:
We believe in our affiliate's efforts. That's why we not considering you guys as our agents or affiliate's. Infect we are considering you guys as our Family and Partners. We have an exciting and unbelievable commission for our affiliates. The ratio we are offering is actually an unbelievable, this is because you were our partners nor agents.
We are offering 40% of every sale to our affiliates.

Hope after reading all that you will get to know about our complete affiliate program. So, you were waiting for what? Instantly subscribe to our affiliate program and get a chance to be an official ULTAHOST partner and get an opportunity to be a millionaire with us. A great option is waiting for you.
Start Earning Money, Go ahead and best of luck!