In the past few years, there has been a growing trend of businesses and individuals utilizing video platforms to tap into the potential of video and connect with their target audiences. Whether it's for marketing, education, entertainment, or any other purpose, a motion picture is a powerful tool for communication. However, hosting videos can be challenging because it requires significant resources and technical expertise.
Traditional hosting solutions may not be enough to support the high performance and reliability needed for streaming, uploading, and watching videos. I will show you the benefits of placing your video hosting site on a virtual dedicated server, including its customizable resources, isolated environment, high-performance storage, and root access.
I will discuss the most crucial matters. How to choose the right hosting provider and set up a video-sharing platform with VDS hosting? How to optimize video performance for the best user experience and SEO results? You will see that VDS is the perfect solution for video hosting platforms.
---
The most popular free video hosting sites
Before creating a video hosting site, it's essential to understand what it entails. Video hosting sites are web-based platforms that enable users to upload, save, and share videos with a larger audience. These sites typically provide users with tools and features to manage and organize their content, including creating channels or playlists, adding captions or annotations, and setting privacy settings.
They often provide embed codes, allowing users to share video content on other websites or social media platforms. Some platforms offer free hosting with limitations on storage, bandwidth, and features, while others offer paid plans with more advanced features, spacious storage, and bandwidth allowances.
Video hosting websites can vary widely in terms of their target audience and content focus. Some sites may cater to general audiences, while others may specialize in specific niches such as gaming, music, or education. Additionally, some may have specific policies or guidelines regarding the types of content you can upload.
You probably don't intend to compete with the key market players but to find your niche. Creating a restricted website that offers the same features as top video hosting sites, but is directed at a narrow group, can bring success.
Some communities – from students of a particular university or gamers of the specific game to veterinarians in a specific country – would be happy to share videos only with other members of the group.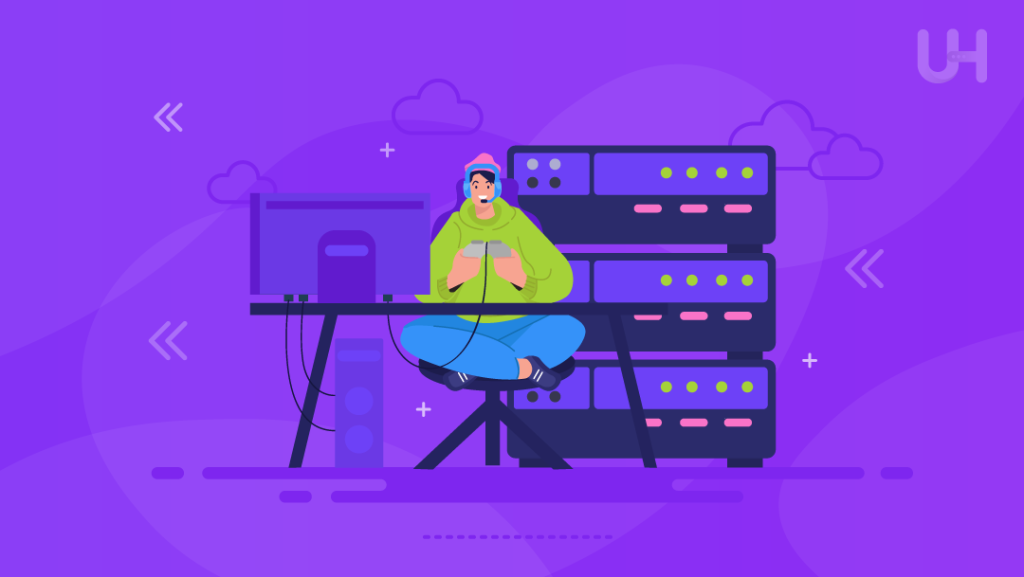 The most popular video-hosting sites
YouTube is the largest platform with online videos, with over 2 billion monthly active users. Calling YouTube the best video hosting website could be misleading, as everyone has their preferences, but without a doubt, it is the largest free video hosting platform. It is free to use and generates revenue from advertising. Users can create their channels, subscribe to channels they like and create playlists.
Vimeo is the second most popular video hosting site, known for its professional community of filmmakers, videographers, and artists. It offers advanced features such as customizable HD video players, password-protected content, and video analytics. Vimeo has a mix of free and paid plans, with additional features available for subscribers.
Dailymotion has a global audience and offers content in multiple languages. It has a mix of free and paid plans, with monetization options for content creators. On Dailymotion, you can also broadcast videos.
---
Why traditional hosting may not be enough for a video hosting platform
To host videos is a complex process that requires significant amounts of resources from a hosting provider. When a user accesses videos on a website or app, the server must transfer the data to the user's device in real-time. It requires a high-speed internet connection, ample bandwidth, processing power, and a lot of storage space.
Traditional hosting services, such as shared hosting or VPS may not be sufficient for video hosting services. Shared hosting, which involves multiple websites sharing a single server, may cause slow loading times and buffering issues for videos due to the limited resources available.
VPS can provide more resources but is still limited by the physical server's capabilities. In contrast, VDS is a solution for resource-intensive applications such as video downloads and streaming.
Virtual Dedicated Server provides users with their virtual server and dedicated resources such as CPU, RAM, and storage. It means that the user has complete control over the server and can customize it to meet the requirements of their video hosting services.
If your video portal grows to be very large, you may find that VDS, while a powerful solution, is not sufficient for your needs. In that case, you will need to consider a dedicated server. In this article, you will learn about the differences between a dedicated server and VDS.
---
Advantages of VDS for video hosting service
VDS provides an ideal solution for businesses and individuals looking to host videos. There are several advantages, making it the best video hosting solution. First, VDS provides the dedicated resources required for video hosting solutions, ensuring fast loading times and high-quality movie playback.
Virtual servers provide users with root access, which allows for greater customization and control over the server's isolated environment. The other users on the server cannot affect the performance of your video hosting site.
Users can customize their server resources based on their specific needs. It includes CPU, RAM, and disk space. With VDS, users have complete control over their server resources and can easily scale up or down as needed.
They typically use high-performance SSD NVMe storage. They provide faster read and write speeds compared to traditional hard disk drives. It means that your clients will faster upload videos which will result in a better overall user experience.
In addition, the best hosting providers offer automatic backups, server monitoring, and DDoS protection. These features help ensure that your platform is secure and always available to users.
---
Choosing the right VDS provider
VDS can vary in price depending on the provider, so keep in mind your budget. However, the cheapest option may not always be the best in terms of performance and reliability.
Look for a provider that offers reliable and responsive support 24/7. Make sure that their team is knowledgeable and able to help you with any technical issues that may arise. Critical is a high uptime guarantee, at least 99.9%. Downtime can be costly for businesses and frustrating for users. Your platform must be available at all times.
Make sure that your provider can offer scalable resources so that you can easily upgrade or downgrade as needed without having to migrate to a different provider. Look for a company that takes security seriously and offers features such as firewalls, DDoS protection, and regular backups to ensure the safety of your data.
The list of the top VDS providers includes Vultr, DigitalOcean, Linode, and OVH. Each of them has its strengths and weaknesses, so it's essential to research and find the one that best meets your needs. But one VDS provider stands out significantly: UltaHost.
UltaHost offers customizable VDS plans with a range of resources to choose from, including up to 32 CPU cores, 128GB of RAM, and 1TB of SSD storage. They also offer a 99.9% uptime guarantee, 24/7 support, and advanced security features such as DDoS protection and regular backups.
UltaHost's VDS plans start at just $31/month, making them an affordable option for businesses. They also offer a 30-day money-back guarantee, so you can try their service risk-free. In addition to their VDS plans, UltaHost also offers VPS, shared hosting, and dedicated servers, so you can choose the option that best fits your needs.
---
Setting up a video platform with VDS
Now it's time to look at how to set up your platform regardless of whether you want to offer live streaming or video courses.
Choose a software: Many platforms allow to host of videos available in the market. If you want to set up a platform with videos, the best solution is to use PHP Script, such as Playtube, ClipBucket, PHP Melody, and CumulusClips. Choose the one that best suits your needs. On our blog, you will find a comparison of various PHP scripts for a video platform.
Install the platform: Once you have selected the software, install it on your VDS server. Most platforms come with installation instructions that are easy to follow.
Customize resources: After installing the software, customize the resources according to your requirements. It includes setting up RAM, CPU, and storage for your video hosting site.
Optimize for performance: To ensure optimal performance, optimize your movie platform. You can achieve it by fine-tuning your server settings, enabling caching, and integrating a CDN.
---
Best practices for security, backups, and maintenance
Security is a critical aspect of the best video hosting sites. You should ensure that your VDS provider offers robust security measures such as firewalls, SSL certificates, and DDoS protection. Additionally, you should regularly update your software and use strong passwords to prevent unauthorized access.
Backups are essential for ensuring the continuity of your platform. You should regularly back up your data to ensure that you can quickly recover in case of data loss or system failure. Regular maintenance is necessary to keep your platform running smoothly. It includes performing software updates, optimizing performance, advanced video analytics, and monitoring system logs.
---
Optimizing video performance with Virtual Dedicated Server
Live streaming requires high-performance hosting to upload videos quickly and smoothly. Slow loading times can lead to a poor user experience and hurt your website's SEO. Therefore, optimizing performance is essential for your motion picture platform – not only for SEO but also for the user experience.
Users expect videos to load quickly, otherwise, they may lose interest and move on to another website. Moreover, slow loading can negatively affect your website's SEO by increasing the bounce rate and reducing the time spent on your site.
A Content Delivery Network (CDN) is a network of servers distributed worldwide that delivers content to users from the server closest to them. By incorporating a CDN into your hosting, you can substantially decrease load times by diminishing latency and enhancing server response times.
The other helpful solution is transcoding. It is the process of converting video files into different formats and resolutions to suit different devices and internet speeds. By transcoding videos, you can optimize them for faster loading times without compromising on quality.
Caching is an effective technique to reduce loading times and improve the user experience. As videos are static files, caching involves storing frequently accessed data in a temporary storage area. By caching videos on your virtual dedicated server, you can significantly improve the loading times and reduce the waiting time for your audience.
Optimizing your video content can also help improve performance. You can compress videos to reduce their size, optimize images and other media, and ensure that the video player is optimized for performance.
---
Conclusion
VDS is the perfect solution for video platforms that require high performance, flexibility, and scalability. Video content is not only YouTube videos anymore. Businesses can showcase products and services in high-quality videos, share knowledge, build communities, and embed videos for marketing purposes.
However, traditional hosting may not be sufficient to meet the technical requirements of video marketing tools. With VDS, users can access customizable resources, an isolated environment, high-performance SSD storage, and root access.
Choosing the right VDS provider is crucial, as factors such as cost, support, and reliability can greatly impact the success of a platform. With the right hosting provider, setting up a movie platform can be a seamless process that enables businesses and individuals to create engaging and informative content for their audience.
If VDS is not sufficient for you, don't worry. Dedicated Hosting not necessary has to be expensive. With Cheap Dedicated Server UltaHost offers unlimited bandwidth, the possibility of selecting a control panel, a free domain if you will pay a year in advance, and various server locations all over the world. Get 24/7 support from our support team. Let us show you the difference! Check out our plans!