Are you looking for the best place to host your website in Europe? Look no further than Germany! Not only is Germany one of the most technologically advanced countries on the continent, but it also offers a range of benefits that make it an ideal location for web hosting. Here are three reasons why Germany is the top choice when it comes to hosting websites in Europe.
Germany has a long and rich history of hosting web services and data centers. Datacenters have been an integral part of Germany's economy, helping to power the country's technology industry for decades. The first data center in Germany was established as early as 1979 when CompuServe launched its service using German-based servers.
There are many web hosting companies operating in Germany, with the majority of them being located in major cities like Frankfurt, Munich, and Berlin. According to Statista, there were almost 450 web hosting companies operating within the country by 2023. This number has only grown since then, as Germany continues to be one of the most attractive countries for IT and data services.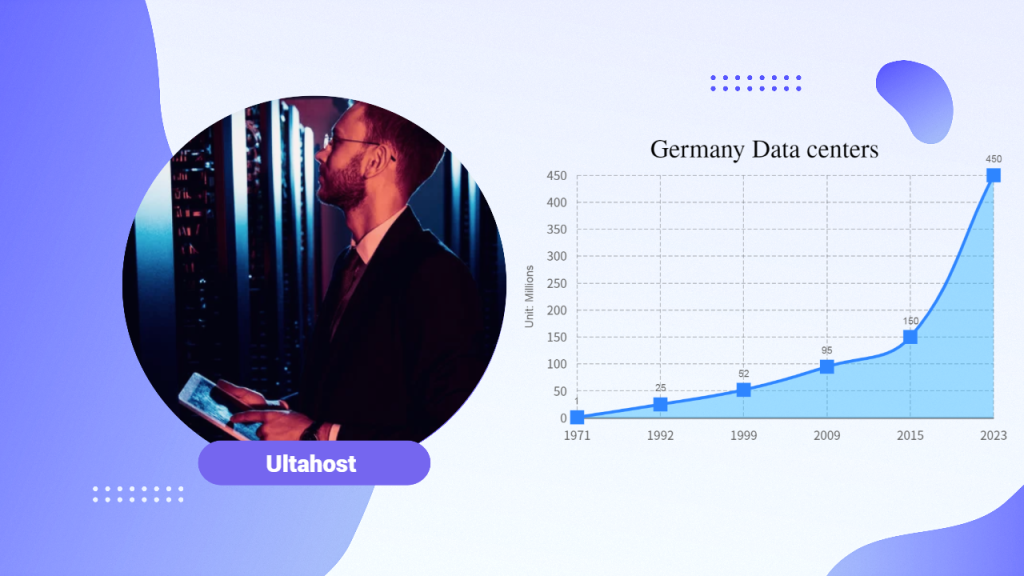 Germany's data center landscape is highly competitive, with many companies offering a wide range of services. Among the major players in the country are Amazon Web Services (AWS), Microsoft Azure, Google Cloud Platform, IBM Cloud, and Oracle Cloud. Many of these providers offer various hosting solutions including cloud hosting, managed hosting, dedicated servers, virtual servers, and colocation services.
Aside from the major cloud computing providers, Germany also has a vibrant local market of data center operators that cater to the specific needs of their customers. These include companies such as Hetzner, Ultahost, Ultahost, and Host Europe Group. For many businesses in Germany, these local providers offer the best options for their hosting requirements as they can provide custom-tailored solutions that are tailored to the needs of their customers.
Furthermore, there are also a number of companies that provide specialized services such as CDN (Content Delivery Networks) and SSL Certificates. These can be used to ensure the highest levels of security and performance when hosting a website. Additionally, there are a number of web hosting companies that offer cloud services such as Amazon Web Services (AWS) and Microsoft Azure. These cloud-based solutions can provide businesses with the flexibility to scale their operations quickly and easily.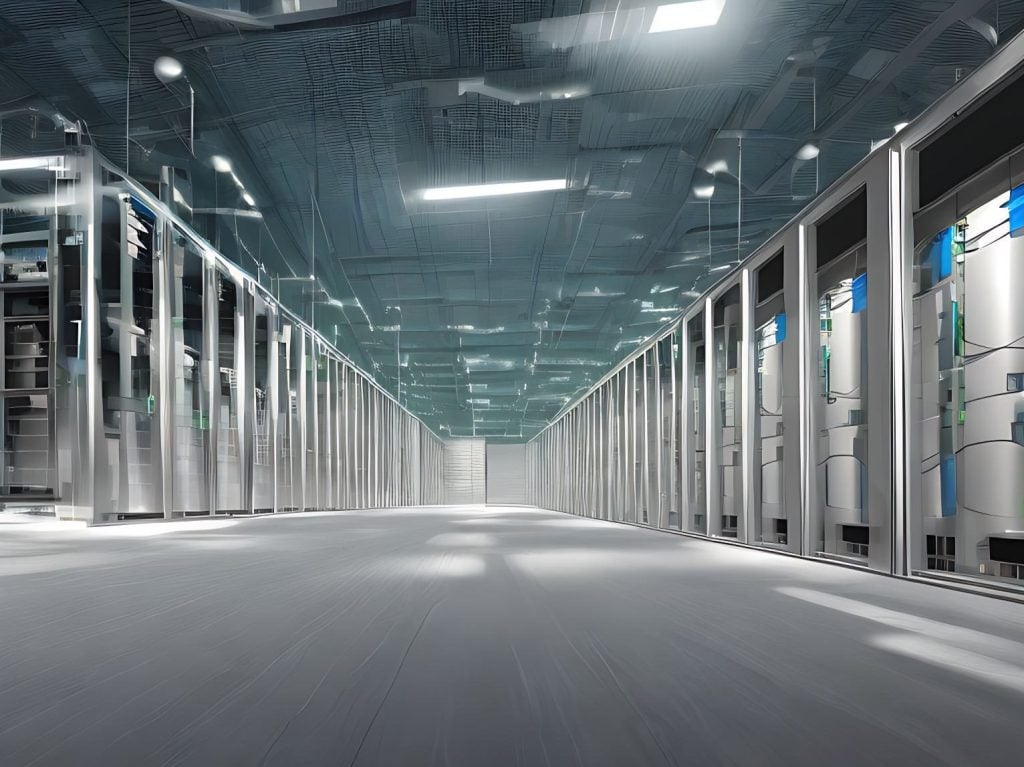 Finally, it is important to note that Germany also has an active provider market of independent hosting providers who offer services tailored to specific customer needs. These companies may provide custom solutions, as well as more traditional web hosting and domain registration services. Additionally, many of these providers specialize in specific industries or regions, allowing customers to find a provider that best suits their unique requirements.
Germany has a very strong economy
Germany is known for its strong economy and thriving business landscape, making it an ideal choice for web hosting. The country has a large and skilled labor force, as well as the resources and infrastructure necessary to support the growth of businesses. Businesses in Germany can benefit from low taxes, access to capital, and a highly competitive market. All of these factors make it a great place for web hosting services.
Additionally, due to its status as a major European hub, Germany offers access to large markets and highly skilled talent. Companies in Germany have access to the latest technology, software development tools, and other necessary resources. This makes it easier for companies to develop their websites quickly and efficiently. German web hosting companies can also provide access to the best network infrastructure in Europe, providing faster and more reliable connections for customers.
The government of Germany also invests heavily in creating a secure online environment for businesses. The country has strict laws about data privacy and security that protect both customers and businesses alike. These regulations ensure that businesses are able to operate safely and securely, protecting both the customer's data and the company's sensitive information.
Germany has a very good infrastructure
Germany has a very reliable and effective web hosting and data center infrastructure, which is essential for hosting websites, applications, and other digital assets. With a vast majority of the country's internet access coming from fiber-optic cables, companies have access to some of the most reliable bandwidth speeds in Europe. This means businesses can host their content without worrying about any outages or slowdowns.
Additionally, Germany also has some of the most advanced security measures in place to protect both customers and businesses online. This includes strict data protection laws that ensure companies are compliant with GDPR regulations and have proper measures in place to safeguard their customer's information. Additionally, they also have a variety of firewalls and other security measures that help protect businesses from cybercrime and malicious actors.
The internet infrastructure in the country consists of a high-speed broadband network that covers the entire nation. This network is made up of a series of optical fiber cables that connect homes and businesses to the internet. The government has also installed a number of public Wi-Fi hotspots across the country, providing free access to the internet for everyone.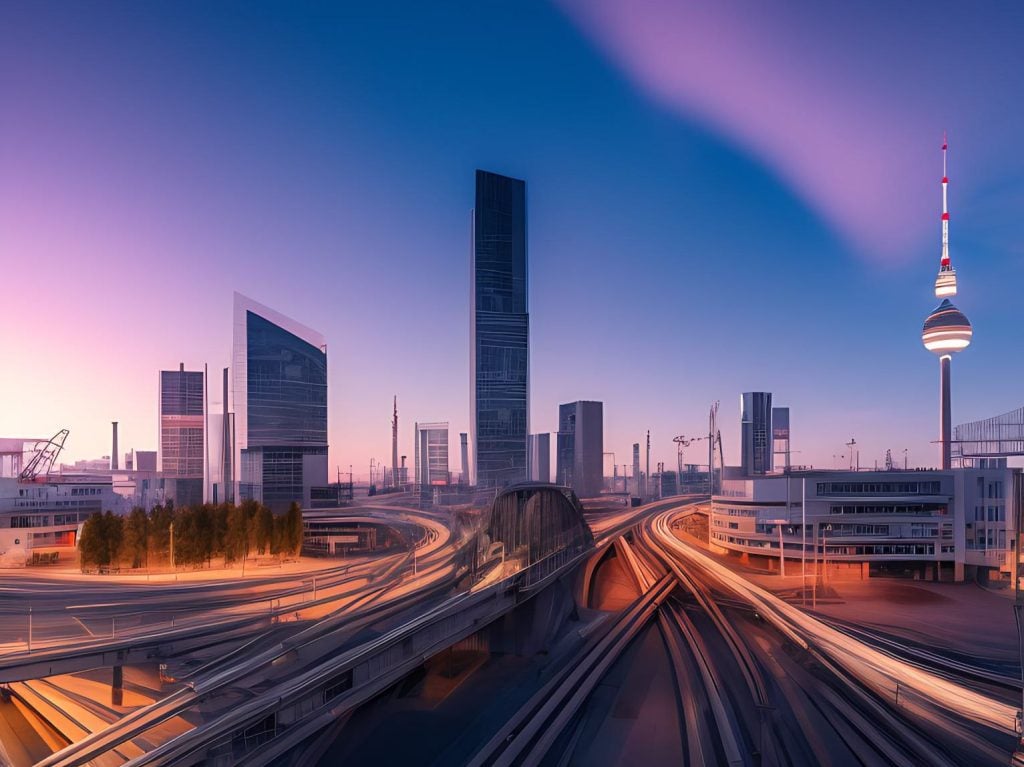 Germany is a very safe country
Germany is indeed a very safe country and this is one of the primary reasons why it has become such an attractive destination for web hosting services. The government of Germany has implemented a number of measures to protect businesses and customers from any potential threats, including cyber-attacks and data theft. This includes strict data protection laws that ensure companies are compliant with the General Data Protection Regulation (GDPR) and other regulations related to data privacy.
In addition, the German government has implemented a number of security measures to ensure that businesses have the best defense against malicious actors. This includes using powerful firewalls, regularly patching software, implementing two-factor authentication systems, and enforcing password requirements. Businesses must also take steps to protect their data from unauthorized access by implementing encryption and other security protocols.
The German government encourages businesses to adopt a proactive approach to cybersecurity and invest in measures that can detect potential threats before they become a problem. This includes deploying intrusion prevention systems, investing in user education, and regularly monitoring their networks for suspicious activity. By taking the necessary steps to secure their data, companies can protect themselves from theft, fraud, and other cyber-related crimes.
Businesses must also be aware of existing cybersecurity regulations that may apply to them and comply with them accordingly. Companies should make sure they are in line with local laws and international standards for online security. This will help to ensure that their data is kept safe and secure.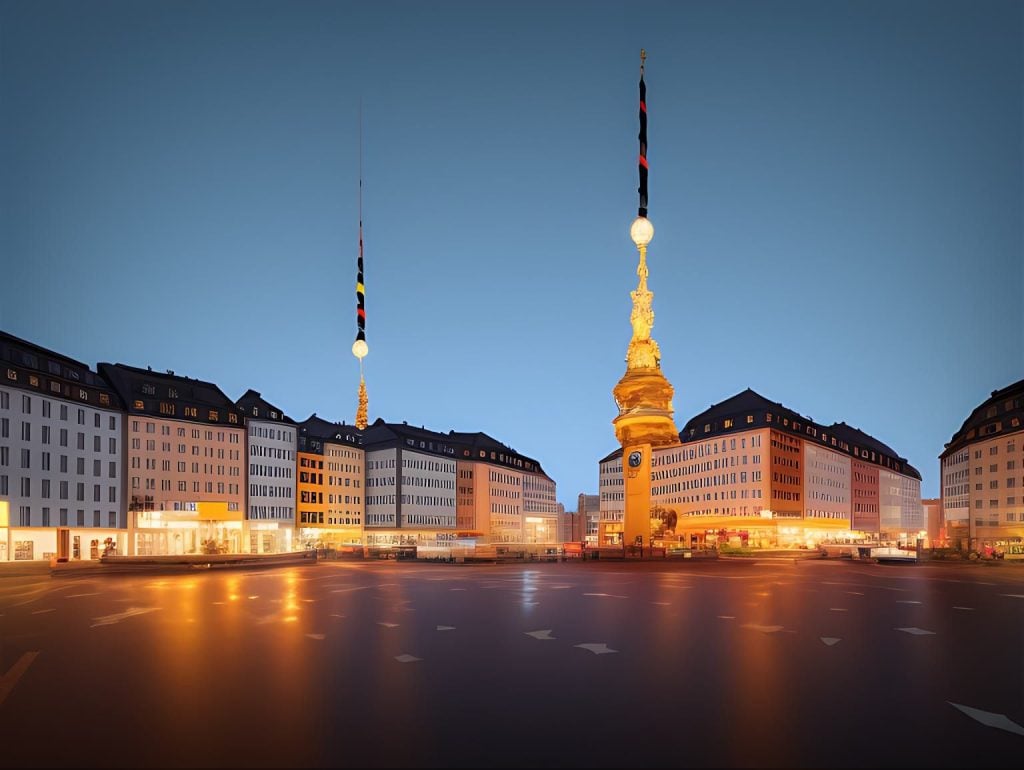 The experience and reputation of German web hosting providers
Germany is home to some of the best web hosting providers in the world. These companies have years of experience and a reputation for providing high-quality service. They offer a wide range of services, from shared hosting to dedicated servers. And they provide support 24/7.
Most German web hosting providers use the latest technologies. They offer fast servers with a lot of storage space and bandwidth. And they use modern security measures to protect your website from hackers. German web hosting providers also offer a variety of features, such as email accounts, databases, and e-commerce solutions.
There are many reasons to choose a German web hosting provider. They offer reliable service, good value for money, and a wide range of features. So if you're looking for a web host, be sure to check out the offerings from Germany.
Germany is one of the best places in the world for web hosting, for a number of reasons. Firstly, the country has an excellent internet infrastructure, with high speeds and reliability. Secondly, German VPS providers have a great deal of experience and reputation. And thirdly, Germany offers a very supportive business environment for web hosting companies.
So if you're looking for a great place to host your website, Germany is definitely worth considering. With its excellent infrastructure and experienced providers, you can be sure that your website will be in good hands. And with the supportive business environment, you can be confident that your web hosting company will be able to thrive and grow in Germany.
---
What are the 3 german web hosting cities?
There are many web hosting companies operating in Germany, with the majority of them being located in major cities like Frankfurt, Munich, and Berlin.
How do I compare the best hosting in Germany?
You can compare the best hosting in Germany by looking at their pricing, features, and reviews.
Some of the best hosting providers in Germany is UltaHost They offer a variety of features such as unlimited bandwidth, and email addresses; as well as a free domain name for one year. Additionally, they have high customer satisfaction ratings and offer affordable pricing plans.
What are the features of a good German hosting company?
A good German hosting company will have a data center in Germany, offer a variety of services such as domain registration, SSL certificates, and web hosting, and provide customer support in German and English. They should also be certified by the TÜV, an independent authority that tests and certifies companies for quality and safety.
If you enjoyed this article, then you'll love UltaHost hosting platform. Get 24/7 support from our support team. Our powered infrastructure focuses on auto-scaling, performance, and security. Let us show you the difference! Check out our plans!