When you want to register a domain, you focus mainly on its name. But remember, in addition to the catchy phrase, you must choose the right TLD for your business. Most people use classic extensions like .com, .eu and .org. However, new global domains, such as .love, .fun, or .guru, are becoming more popular nowadays.
Unfortunately, domain registration rules limit the purchase of particular extensions. What requirements do you have to meet to register some of them?
General rules for domain registration
General rules for domain registration are universal and simple. Each domain name can only consist of letters, numbers, and the "-" sign. You can't place the minus (hyphen) at the beginning and the end of the name, nor at the same time in 3rd and 4th place. The exception is domains with foreign diacritical marks (IDN), which start with "xn--". Including the extension (.com, .eu, etc.), the domain may consist of up to 63 characters.
In addition to the general rules of domain registration, some domains have additional regulations.
National domain registration rules
Sometimes national domains are subject to individual registration rules. The appropriate units from a given country exercise control over the national endings. They can set the rules for national domain registration. The most common regulations of national registrators are:
Domains cannot refer to discrimination, sex, religion, politics, or gambling,
The domain cannot be offensive;
The domains cannot incite violence or illegal activities (for example, the Armenian registrar forbid call for terrorism in .am domain rules).
In the case of most national domains, it is impossible to register an address that is also the name of a country, region, or city. Some countries, such as Albania, have defined additional domain registration rules that prevent the purchase of a given extension if the registrant is not related to the country by:
having legal representation,
having headquarters,
running a local business (service in the local language, accepting local payment methods and currency),
registering business activity.
International domains limitations
There may be a situation where a country must belong to a particular group (eg the Antarctic Treaty or the European Union). In this case, it may be necessary to provide a national identification number equivalent to a TIN or insurance number when registering.
Even if you meet all the requirements, the unit responsible for domain registration may require additional confirmation of fulfilling the requirements. In the majority of cases you are obliged to send the relevant documents by post:
a notarized signature and a copy of an identity document,
a copy of the entry in the equivalent of the National Court Register or the register of entrepreneurs.
So now you see that you have to plan your business carefully. Before buying the address "www.drup.al" you ought to acquaint yourself with the regulations of registering an Albanian domain. You can find them easily on the internet.
It is good to know that some countries also limit the number of addresses registered by one person or organization.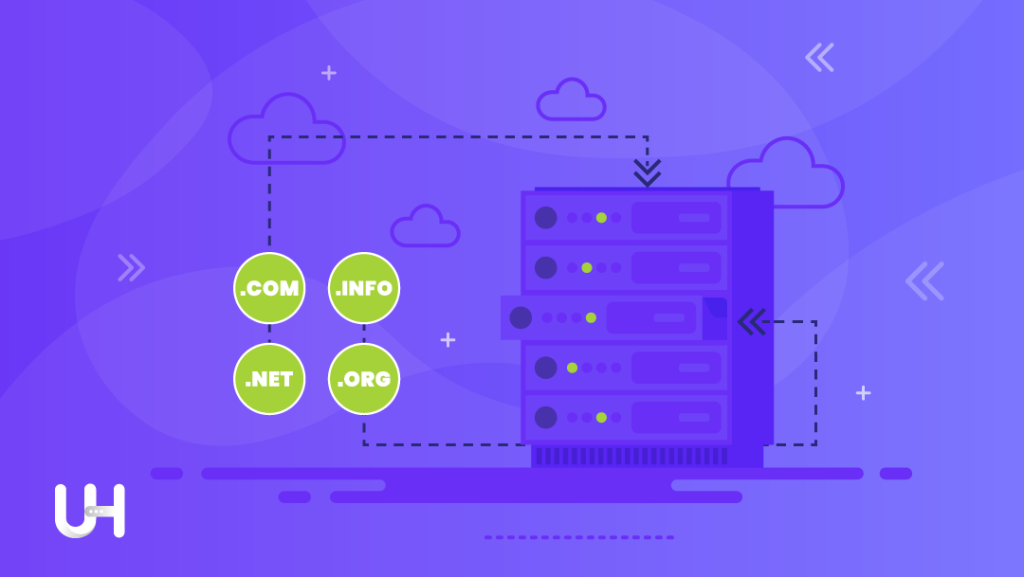 Global domain registration rules
The domain registration rules limit not only the issues related to the affiliation of an extension to a specific country. Also, some gTLDs (generic Top Level Domains) can only register precise people and institutions, e.g .:
| | | |
| --- | --- | --- |
| Extension | Characteristics | Limitations |
| .gov | United States government sites | Only US government institutions that meet certain conditions and submit an authorization letter can apply for the domain. Almost every country has its own .gov extension (.gov.uk, .gov.pl, .gov.tr, .gouv.fr, .gob.es) that plays a similar role. Only certain public authorities will register names with this ending. |
| .int | For international government organizations | Only the precise organizations can register the domain .int. The organizations established under international treaties, United Nations agencies, and organizations or entities having observer status at the UN. This domain has the strictest application policies of all TLDs, as it implies that the holder is a subject of international law. There are less than 200 .int websites. |
| .xxx | Sites with erotic content | After registering a domain, ICM Registry requires you to apply for membership. You will receive an e-mail with information on completing the registration to the e-mail address provided within 24 hours. ICM Registry may request additional documentation, after which it will issue a membership certificate (ID). You do not need to apply for registry membership if you are buying a domain solely so that no one else registers your name with the .xxx extension. |
The European .eu domain also has its own registration rules. Addresses in this domain can only be purchased by:
persons who have the citizenship of a country belonging to the European Economic Area (Norway, Iceland, Liechtenstein, or a member state of the European Union – even if they do not live there),
natural persons residing in a country that belongs to the European Economic Area or the European Union,
entrepreneurs who have a company based in the European Economic Area.
Is it possible to bypass the restrictions in domain registration?
Each domain has its operator that freely sets the registration rules. You might complain or get angry at it, but it has its advantages. The regulations bring order and rules to the internet. Internet users can trust .int or .gov domains because not everyone can set them up.
You cannot bypass the majority of the regulations. The only solution is to meet the specified requirements because the respective registrars carefully check domain registration applications.
The legal rules of domain registration are not everything you should consider, however. When creating a domain name, you need to remember what its purpose is. If this is a domain for your business, it must be profitable. Read this article to learn how to choose a domain name for your business.
If you enjoyed this article, then you'll love UltaHost hosting platform. You can register hundred of domains with us. Get 24/7 support from our support team. Our powered infrastructure focuses on auto-scaling, performance, and security. Let us show you the difference! Check out our plans!