When seeking a comfortable stay, customers want to see photos, descriptions, offers, prices, directions, and reviews from those who have already visited a place. The place where you can find all of this is Google Maps. That's why hotel positioning in Google Maps is so crucial.
Your marketing strategy should be diverse and well-planned, but Google Maps is where you should kickstart your entire online marketing journey. A properly filled-out Google My Business profile allows you to provide comprehensive information about your hotel in one place. Importantly, it's a completely free tool available to every entrepreneur!
Perform effective hotel positioning in Google Maps combined with a website hosted on a VPS server with SSD NVMe and active promotion on social media and the number of guests at your hotel will exceed your expectations.
---
Selecting the Best Keywords
Once you have your profile on Google, you should optimize it correctly. In this step, the proper selection of keywords is necessary. You need to specify them so that they:
are searched for by your customers,
display your local package in search results,
align with your offering.
To find out what people are looking for, use the right tools. Analyze keywords with Google Keyword Planner, Google Trends, or search volume data.
In the case of the hotel business, when selecting the appropriate keywords, pay attention to geotargeting. It involves adding the city where your hotel is located to the keywords, e.g., "Seville hotel," "affordable hotel Wroclaw."
---
Technical Optimization of Your Business Listing
Positioning on Google Maps differs from optimizing your website. In the case of hotel positioning in Google Maps, you need to focus on aspects resembling on-site SEO. Once you've selected the best keywords, you can proceed with actions aimed at increasing traffic.
It's worth starting by checking all the technical aspects of your business listing. Incorrect functioning of any of its elements can lead to decreased conversions. During the optimization of your business listing, make sure to check:
your company name – is it correct,
the consistency of your categories with those of your competitors,
the accuracy of your contact information,
the correctness of the designated service areas,
the business description,
opening hours,
website links,
opening date,
attributes.
---
---
Careful Link Building
The next step is to gradually acquire external links. While you're conducting hotel positioning in Google Maps, you need to focus primarily on NAP (name, address, phone) citations. These are the types of links that come from online business directories storing company contact information.
Remember that links are one of the most important ranking factors for Google Maps. Their quality matters more than quantity. When choosing a directory to add your hotel's location data, check if it has high traffic and authority with Google. You can do this manually, for example, by checking directory rankings for selected keywords.
If you also want to create a solid link-building strategy for your website, NAP citations alone won't be enough. Consider sponsored articles in the hotel industry, active participation in online forums, or links on other websites in a related niche, such as those of your business partners. A good idea is to purchase WordPress VPS hosting and create one or two additional blogs with a focus on the hotel or travel industry, where you will mainly promote your hotel.
You can also check which directories your competitors are listed on and, if you find them suitable, add your business there as well.
---
Perfect Online Reviews
Local SEO cannot proceed without a solid review acquisition strategy. It's a crucial element that not only impacts your listing's ranking but also helps potential customers choose highly-rated businesses while steering clear of those with less favorable reviews.
As you might guess, you should operate your business in a way that garners as many reviews as possible. Additionally, remember to respond to them. If you want to learn more about managing reviews, read the following article.
---
Professional Photos
When it comes to hotel positioning in Google Maps, you should also start by adding high-quality, sharp, and well-lit photos to your profile. Photograph all the interiors you offer and include them in your listing. Your customers will be able to assess the quality of your offering based on these photos and make their decisions accordingly.
---
Website Optimization
During your hotel SEO efforts, you need to focus on your website. It should be user-friendly, mobile-responsive, fast, and contain accurate information. SEO optimized VPS hosting is critical. A reliable, fast, and always available server significantly increases your chances of ranking high on Google. Only in this way will potential customers who transition from your business listing to your website choose you.
---
Page Loading Speed
It is one of the most critical elements of a website, affecting not only its functionality but also its ranking. Your hotel's website should be fast – no one likes elements that take forever to load. A user who doesn't receive all the data on time will simply leave.
You can speed up your hotel's website by choosing the right hosting. Your best bet is fast VPS hosting, which provides you with dedicated resources. This way your site will load quickly and without issues, even during peak hours.
Check Out The Fastest VPS Hosting
UltaHost utilizes only the latest hardware with SSD NVMe drives and independently builds data centers. This way, they can take care of every technical detail of hosting and utilize top-quality components. The result is the creation of the fastest hosting on the market. See for yourself!
---
Mobile-Friendly Website
In hotel SEO, you mustn't forget to ensure that your website displays correctly on mobile devices. Nowadays, the majority of people browse the internet using their phones. Furthermore, this is another factor that affects your rankings in Google's search results.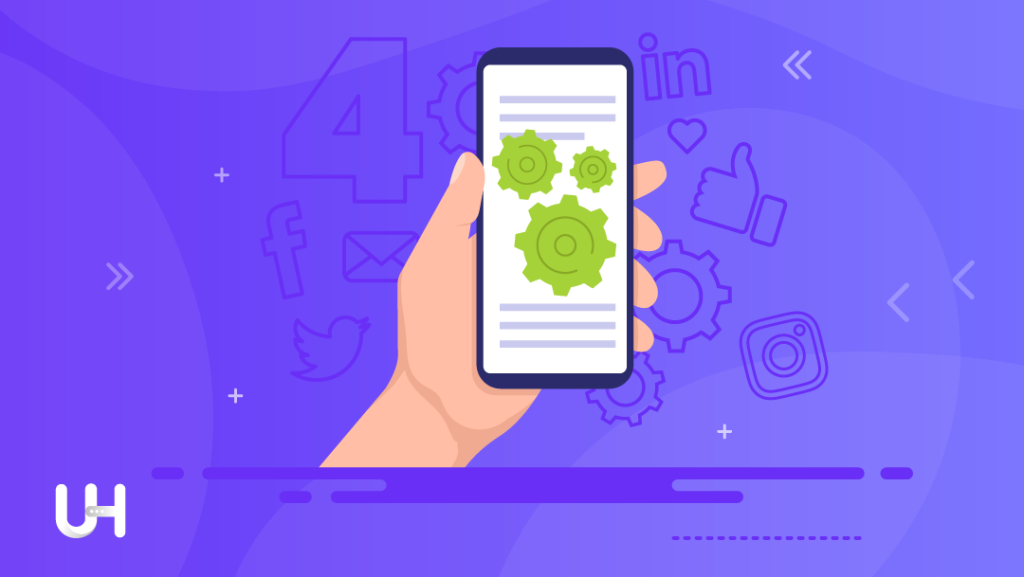 If your website isn't mobile-friendly, takes too long to load, is non-functional, or displays improperly, users will leave your hotel's site and move on to the next search results – your competitors.
---
User-Friendly Experience (UX)
Another significant factor that influences the SEO of your hotel's website. Unfortunately, it's not as straightforward to address as the previous ones, as it usually requires a technical perspective on your site. Depending on the type of hotel website, the elements that need improvement vary. Check whether:
The designed website is adapted to multiple language versions of search, especially in English (it's worth translating it into languages where you have the most customers).
Internal linking is correct, meaning your users can navigate your hotel's site without any issues.
The contact form includes all the necessary fields.
The website has user-friendly URLs.
Meta tags are correct.
The domain authority is appropriate.
Potential guests receive all the necessary information.
There's an option for quick online booking with payment.
Focusing on these elements, sometimes you can forget about a fundamental issue, which is the security and smooth operation of the website. So, place your website on a DDoS Protected VPS to ensure that your UX efforts are not undermined by DDoS attacks commissioned for a few dollars by your competitors.
---
Optimal Website Content
Once the technical optimization of your hotel's website is complete, you can move on to the next stage: optimizing the content for the selected keywords. It's crucial not only to use the proper phrases that will help boost your search results but also to tailor the content to your customers' needs.
Ensure that you provide accurate contact information and describe the location of the property. Fully present the accommodation options, amenities, and attractions awaiting your guests. Also, remember that your customers come from different parts of the world, so try to cater to the needs of all of them!
---
Conclusion
A hotel's website and its Google My Business listing make a perfect pair that can elevate search results—both local and standard. It happens because they go hand in hand, and every local business should focus equally on both of these elements.
The principle is simple, and everyone should remember it: A well-optimized website, linked to a business listing, lifts it together. Conversely, a well-optimized business listing positively influences the ranking of the website. Together, they are unstoppable!
Is your hotel developed and big? Are you afraid that VPS hosting will not cover your needs? UltaHost prepared for you managed dedicated hosting platform. Get 24/7 support from our support team. Our powered infrastructure focuses on auto-scaling, performance, and security. Let us show you the difference! Check out our plans!