Selecting the location of a web hosting service for your website is a crucial decision that can significantly impact its performance and success. Server geolocation offers unique advantages that can enhance your website's overall experience. Explore the benefits of hosting your website in South Africa and why it is worth choosing.
---
Choosing reliable and cheap web hosting: South Africa
South African web hosting solutions present numerous advantages worth exploring. This country has a growing presence in the industry, with a range of providers offering diverse services tailored to meet different website needs. You will find a reliable dedicated server, an efficient virtual private server, and Linux-shared hosting plans with unlimited bandwidth.
Whether you're a small business, an individual blogger, or a large enterprise, the best web hosting provider in South Africa can cater to your requirements.
There are a multitude of web hosting providers that offer reliable premium hosting services tailored to different budgets. These providers present a wide range of plans and packages designed to accommodate various types and sizes of websites.
From shared hosting and virtual private servers (VPS) to dedicated servers, you have the flexibility to choose a solution that aligns with your specific needs and growth plans.
UltaHost is the leading web hosting company in South Africa, known for its reputation and quality services. This provider offers a range of features such as unlimited bandwidth, a free domain name, and a free SSL certificate to enhance your web hosting experience.
With its competitive pricing and comprehensive pricing plans, UltaHost has established itself as a reliable option for hosting in South Africa.
---
Benefits of web hosting in South Africa
There are several benefits to choosing a South African server, including improved performance and speed, enhanced availability and reliability, and access to local technical support.
The presence of reputable web hosts with a wide range of pricing plans and additional services makes South Africa an attractive server location. Consider the advantages and explore the offerings of various web hosting providers to find the optimal solution for your needs.
Performance and speed
One of the primary benefits of South African hosting plans is improved performance and speed. Local server reduces the physical distance between your server and your target audience. This proximity minimizes network delays and latency, resulting in faster loading times and a smoother browsing experience for your visitors.
Faster websites tend to have lower bounce rates and higher user engagement, positively impacting your website's conversion rates and search engine rankings.
Improved availability and reliability
Running your website on a South African server enhances its availability and reliability. With local hosting services, you reduce the reliance on international network connections, which can be vulnerable to disruptions. With VPS hosting plans in South Africa, you mitigate the risks of outages and downtime caused by issues outside of your control.
Furthermore, web hosts in South Africa often have robust infrastructure and data centers within the country, ensuring a stable and reliable server environment.
Hosting services with local technical support
Another advantage of web hosting in South Africa is the availability of local technical support. Local providers offer prompt and personalized customer support, ensuring that any technical issues or queries you encounter are resolved efficiently. The support teams are familiar with the local market and can provide tailored assistance specific to your needs.
Many providers offer additional services such as free domain registration services, email hosting, and WordPress hosting plans, providing a comprehensive server experience under one roof.
---
Choosing the right hosting provider in South Africa
When it comes to choosing a server provider in South Africa, it's essential to consider several key factors. Ensure you make an informed decision that aligns with your website's needs and goals. By evaluating these criteria, you can select a web hosting provider that offers outstanding features, performance, and reliability of hosting service.
Price
Compare the pricing structures of the best web hosting companies in South Africa. Seek hosting packages that strike a balance between cost-effectiveness and providing the necessary features you need. Consider whether the provider offers flexible payment options and if they provide value for your investment.
Service quality
Assess the reputation and track record of the provider. Read customer reviews and testimonials to gauge their reliability and level of customer satisfaction. Look for providers known for their uptime guarantees and efficient server maintenance to ensure your website remains accessible to visitors.
Security
Website security is crucial in today's digital landscape. Check if the web host offers robust security measures, such as SSL certificates, firewalls, malware scanning, and regular backups. Ensure they have protocols in place to protect your website and customer data.
Shared web hosting plans are characterized by high uptime because the provider monitors the server constantly. However, in the case of other web hosting plans, you should monitor your server by yourself.
Scalability
Consider your website's growth potential and server's provider potential to accommodate increasing traffic and resource demands. Look for providers that offer scalable solutions such as virtual private servers (VPS) or dedicated hosting to ensure your website can handle future growth. If you choose shared hosting or a WordPress hosting plan, check if you can move to a virtual or dedicated server in the future.
Support
Evaluate the level and quality of technical support provided by the company. Check if they offer 24/7 customer support through multiple channels, such as live chat, email, or phone. Responsive and knowledgeable support can save you time and ensure smooth operations for your website.
Top local hosting providers offer managed web hosting services even for dedicated servers. It is an attractive web hosting plan because it can help save a lot of time for your company.
Features
Review the features offered by the web host. Consider factors such as disk space, bandwidth, email accounts, and database support (e.g., MySQL). Ensure the pricing plan includes the necessary features to support your website's requirements and any specific technologies you plan to use, such as managed WordPress hosting.
Check if your provider guarantees basic security features, such as SSH or secure FTP access, and additional features, such as free domain and SSL certificate in its hosting packages.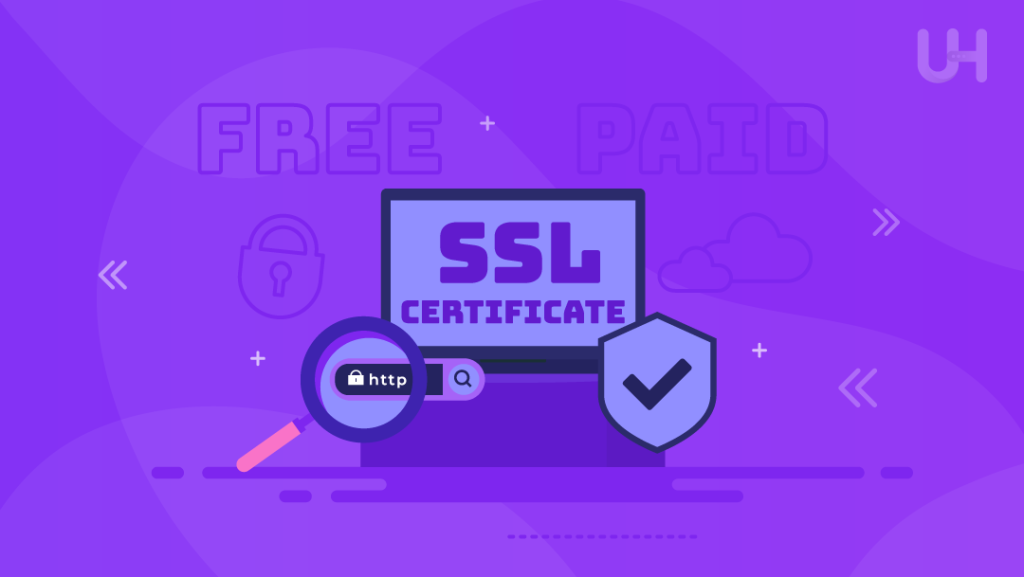 Data centers
Check if the web hosting company has data centers in South Africa or nearby. Local data centers can contribute to faster website loading times and better performance for your target audience within the country.
Additional services
Explore any additional services provided by the web host. These may include domain registration, website migration assistance, website optimization tools, or website design services. Consider the value-added services that can enhance your hosting experience and streamline your website management.
Some providers offer special hosting plans, such as reseller hosting, cloud hosting solutions, or email-only hosting. If it is something you are looking for, analyze these plans.
Choosing the right web host is crucial for the success and performance of your website. Evaluate your requirements, prioritize your criteria, and make an informed decision that aligns with your website's goals and future growth.
---
Conclusion
Running your website in South Africa offers various benefits that can impact your online presence and user experience. Gain access to a range of advantages that can positively impact your website's performance, availability, reliability, and support.
One of the significant benefits of the South African server is the potential for improved performance and speed. Local server minimizes network delays and reduces ping time, resulting in faster loading speeds for your website visitors. This enhanced speed can lead to better user engagement, increased conversions, and improved search engine rankings.
In addition to performance benefits, placing your website on a server in South Africa offers improved availability and reliability. Opting for local web hosting services reduces the risk of outages that can occur when relying on remote servers.
Select the best hosting provider in South Africa
When selecting a hosting provider in South Africa, consider crucial factors such as price, service quality, security, unlimited traffic, disk space, and scalability. By conducting a comparative analysis of different web hosting providers, you can evaluate their offerings and choose the one that best aligns with your specific needs and budget.
Running your website on a server in South Africa can impact your online presence positively. The combination of performance and speed, improved availability and reliability, and access to local technical support makes South Africa an attractive server location.
By considering the benefits discussed and exploring the hosting providers available, you can make an informed decision that maximizes the potential of your website. Take advantage of web hosting in South Africa and provide your users with an optimal web experience.
Choose VDS Hosting from UltaHost without risk. You are protected by a 30-day money-back guarantee. And besides a high-performance server with lightning-fast NVMe SSD disks and multi-layered security systems, there are some great add-ons waiting for you. You will get a free SSL and with upfront annual payment – a free domain.