In this article, I will discuss the handiest extensions for a content creator on the web. I will focus on Google Chrome because, according to research, 65% of Internet users use it but will include the Mozilla Firefox extension, if available.
Generally, extensions are programs that allow you to personalize your browser by adding additional functionality to it. They are designed as standalone add-ons that you can install by yourself.
Why use extensions?
Because of the multitude of free tools available on the Internet and making work easier at every step, the question about the sense of using extensions is justified. They significantly speed up the work. The digital world is accelerating. We work on more and more powerful equipment and faster Internet.
Let's go back to 2002. Remember how long it took to check your e-mail on a 1.3GHz Pentium 4 and blazing 2Mbps analog Internet?
First, you had to start Windows 98 (about 1 minute 30 seconds), then turn on the Internet (younger readers may not know that connecting to the Internet made peculiar sounds; about 40 seconds). After that, turn on Internet Explorer (20 seconds) and load the mail service (one minute, including entering the password and logging in). In total, it lasted at least 3 minutes and 30 seconds.
Today, if your computer has an SSD, it takes 15 seconds to boot up, 4 seconds to launch a browser, 3 seconds to load an e-mail service, and 5 seconds to log in (15, if you don't autofill your password). In total 27 to 37 seconds. We are used to rapid devices but in a world flooded with information, speeding things up is essential. With a browser extension, you could check your e-mail in 22 seconds. That's a 20% time reduction!
And e-mail is just one example. Browser extensions can show you notifications from social networks, take screenshots, help protect your anonymity, or use specific services faster. A good selection of extensions can help you to save a lot of time. And as you'll see, some do particular things better than any free software available on the Internet.
Installing and managing Chrome extensions
To find and install extensions that work for your business, visit the Chrome Web Store. They are sorted into categories, and Chrome gives you suggestions based on your web activities. If one interests you, go to their website and select Add to Chrome.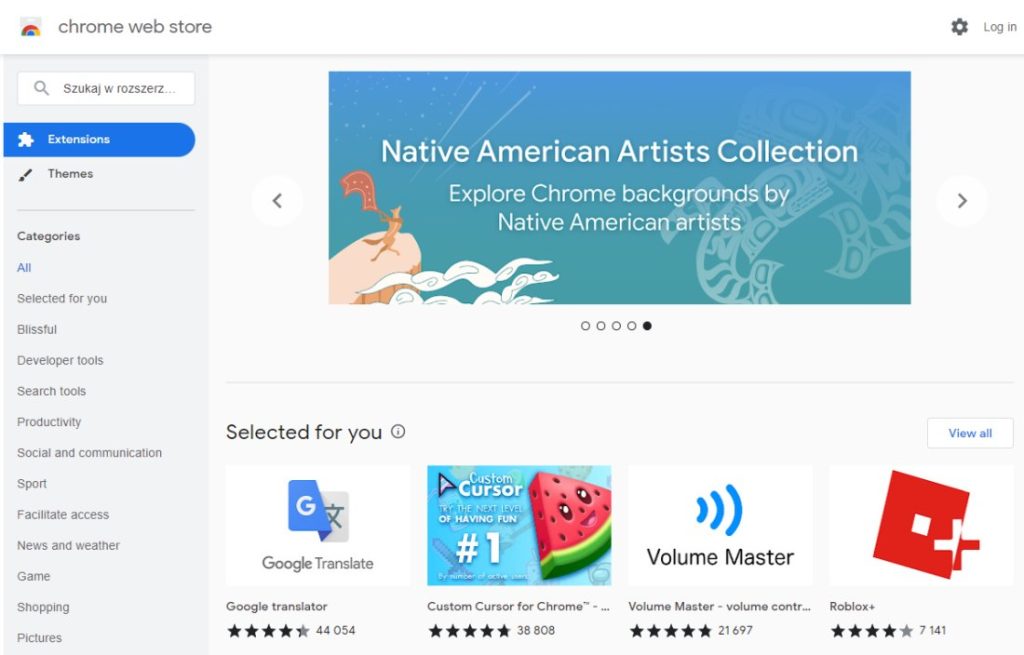 You may need to grant permission for the extension. Most do not require a browser restart, but some do. But don't worry, none will close the browser automatically. You can finish current tasks and restart Chrome whenever you want.
Managing your downloaded extensions is very simple. Each browser has an extension manager that is very intuitive to use and allows you to activate, deactivate and remove as well as view their version history and other information and data.
To manage downloaded extensions in the Chrome browser (activate, disable or remove), click on the three dots button in the upper right corner and select More tools/Extensions from the menu.
The best Chrome extensions for content creators
As a content creator, you have your workshop and working style. Most of us are self-taught; we use the knowledge available on the Internet, trial and error approach, and sometimes attend training and courses.
However, technology is developing dynamically; there are new solutions every now and then that revolutionize particular tasks. So it may turn out that doing something the old way will not make sense anymore because a new solution will allow you to do the same job faster and better.
The best content creators have open minds. They are hungry for learning and always eager to develop. Working on the Internet is based on new technologies. NEW technologies! At some point, they will get old and be replaced by other, newer ones.
Therefore, even if you learned to do one thing in a certain way (e.g., checking the hex code of a photo on the Internet), why not change the tools you use if it saves half the time? That is why I have prepared for you a set of several tools that can simplify your work.
Check spelling and grammar
If you write in English, use Grammarly. It is the leader in automatic word processing software; besides the main application, it created extensions for the most popular browsers, including Chrome and Mozilla as well as apps for Android and iOS. With an extension from Grammarly, you can correct grammar, spelling, and punctuation errors on an ongoing basis.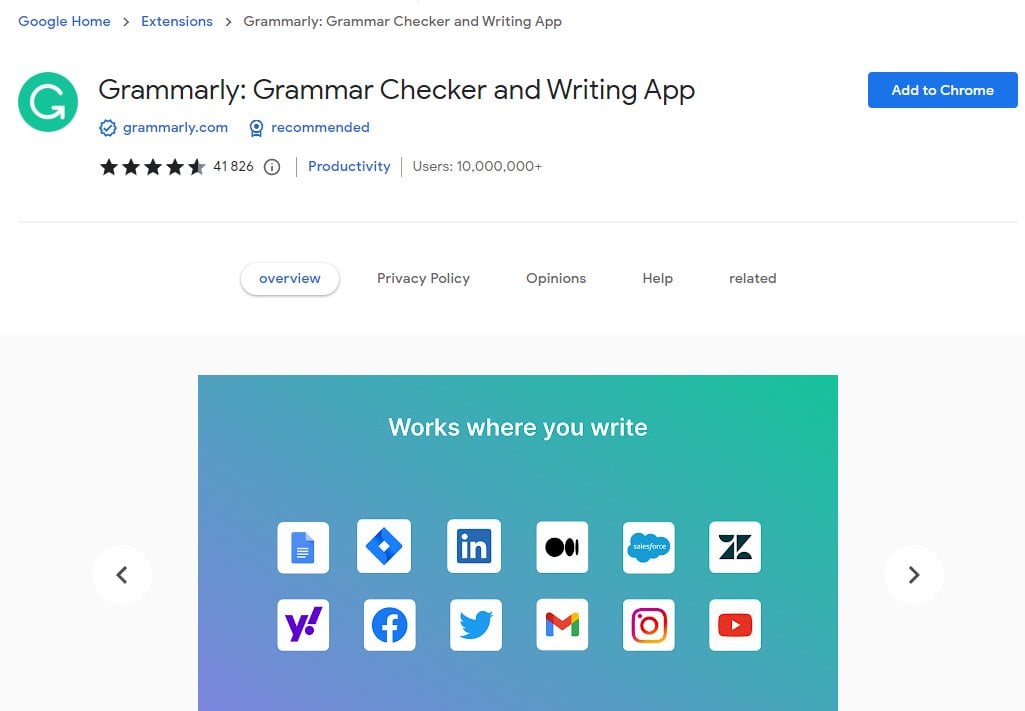 If you also use other languages, choose LanguageTool. Unlike Grammarly, LanguageTool works in multiple languages and offers many of the same features. It is also available in Mozilla Firefox.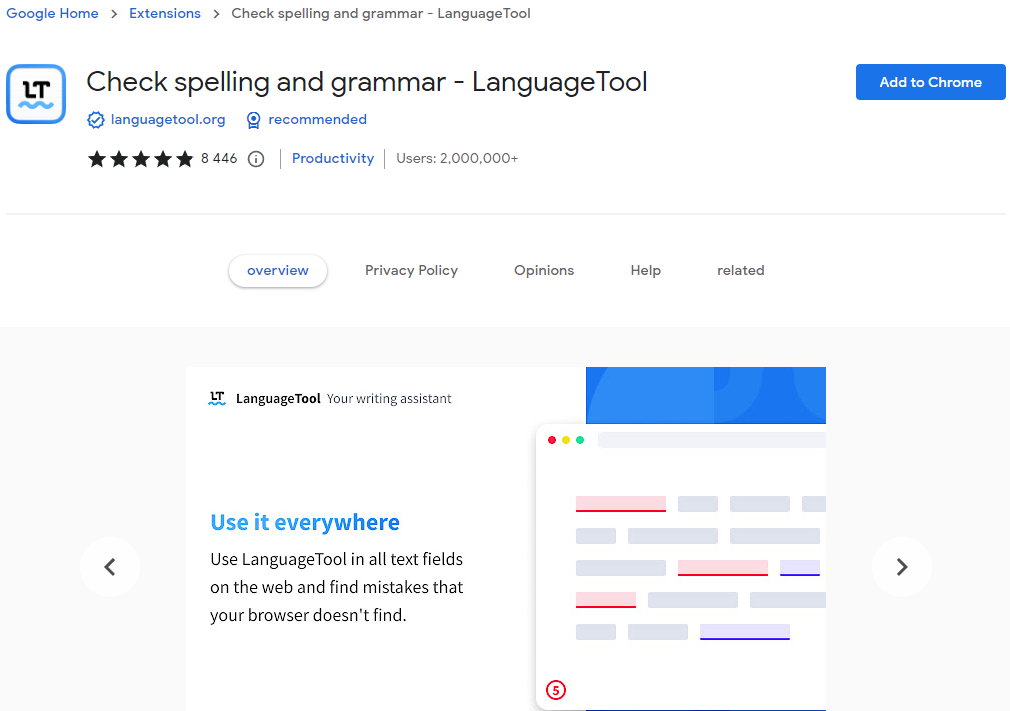 Voice typing
For writing through speech recognition, I recommend VoiceIn, which uses Google mechanisms, the most accurate speech-to-text technology currently available, which allows voice writing on any website. Place your mouse cursor in the text field, then right-click and select Start Recording from the popup menu, or click the extension button directly in the address bar.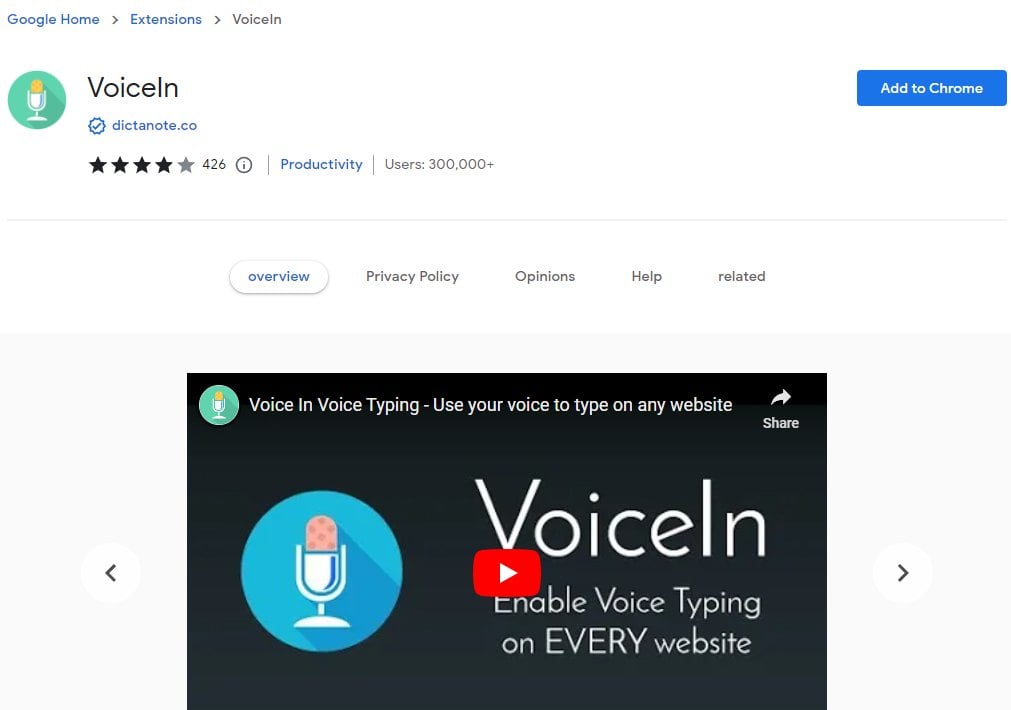 The default language is US English, but it also supports other languages.
Screen recording
Do you sometimes need to record your screen and get tired of complex software like OBS Studio? Use the Loom Chrome extension and record your screen and camera with one click, and with a second click, you will share a link to that recording.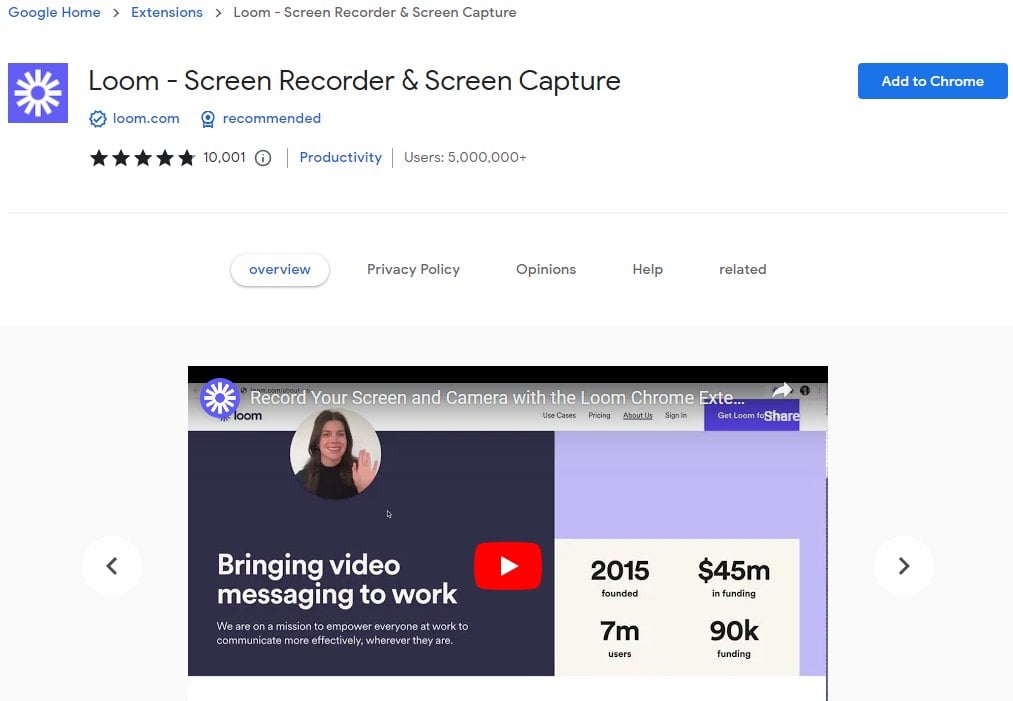 Loom is the fastest and easiest way to capture your screen. It records your screen, camera, microphone, and internal audio and automatically saves your videos to the cloud for easy sharing. It records in resolutions from 720p to 4k. The free version allows you to record up to 5 minutes and 25 videos per person.
Full page screenshot
Using GoFullPage you can take a screenshot of a website. The extension will capture every part of the page and display it in a new tab where you can download it as JPEG, PNG, or PDF. Advanced screen capture technology handles complex pages, including scrolling scripts and embedded iframes. In the premium version, you can take screenshots of part of the page, crop, and add annotations and emojis.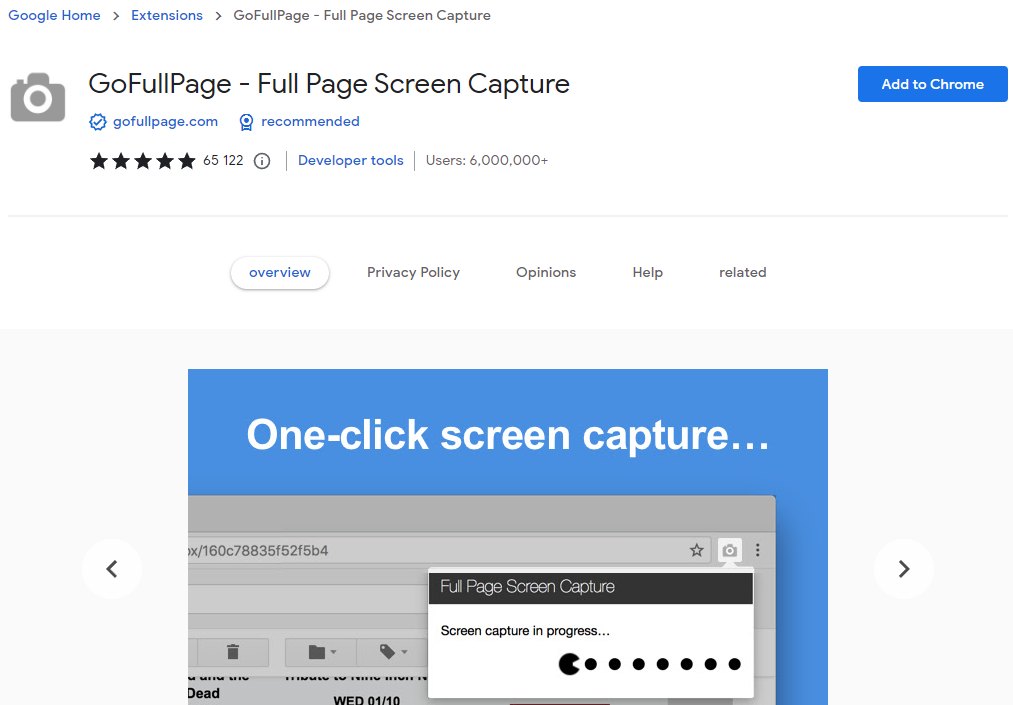 Blurring or editing text on a page
Content Edit & Blur is an open-source extension that allows users to edit or replace texts and images on any website directly from the browser and blur content. It may help to create quick mockups, test changes on websites, and blur confidential data. It is also available in Mozilla Firefox.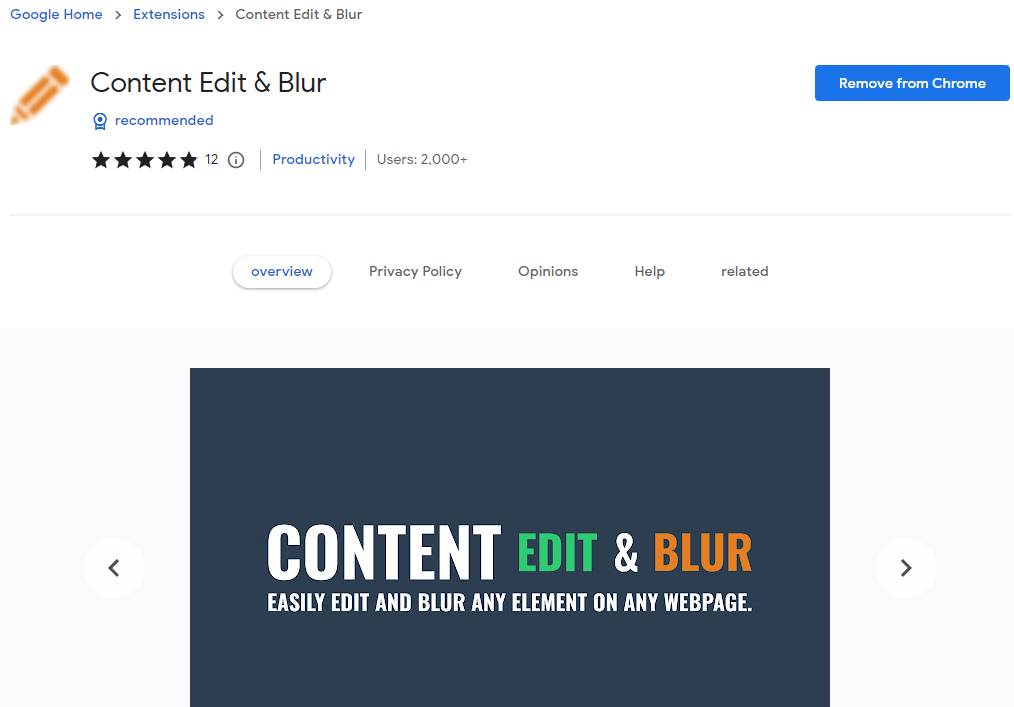 Checking the font or color
In the past, checking the hex code of the background or text on a page was burdensome. You had to take a screenshot, save it as a jpeg, and use a graphics program or upload that image to another site that offered the ability to analyze the colors.
Today, all you need is Eye Dropper. It is an open-source extension that allows you to pick colors from websites and a color picker. The extension saves the history of checked colors, so you don't have to look for a given page again – just go to the color history.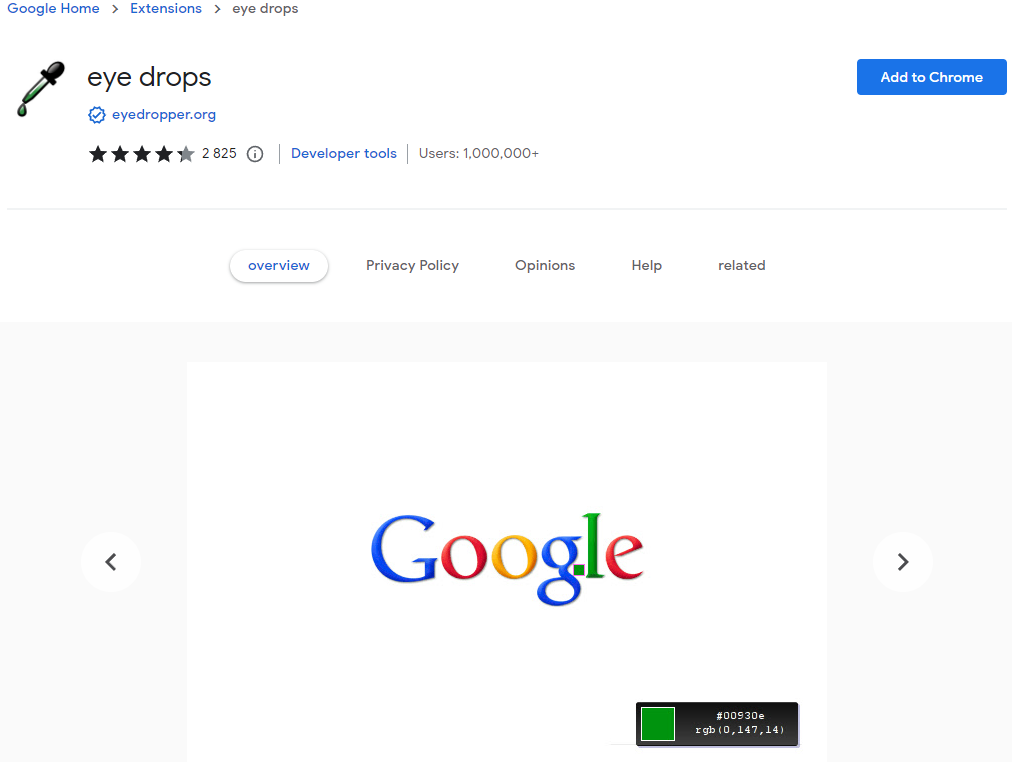 Searching for fonts from other websites used to be laborious too. Fonts Ninja will help you to get accurate information about a font. Hover over any text to get the font name and CSS properties. You can also see a summary of all the fonts used on the website. Fonts Ninja is also available in Mozilla Firefox.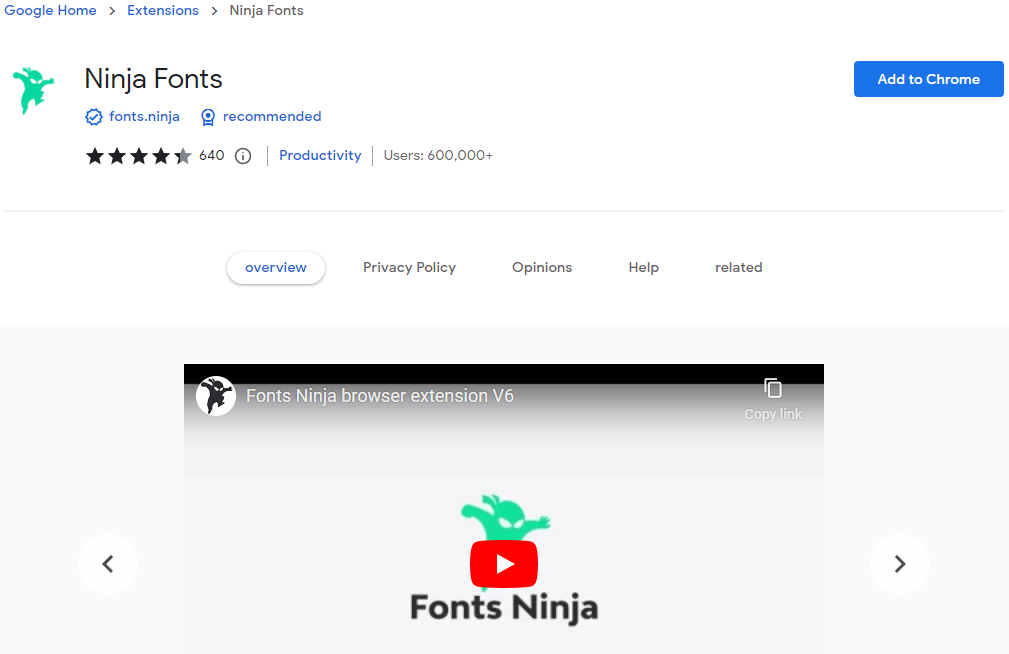 Competition analysis
SimilarWeb provides comprehensive information on website performance. You will check the page's position in the rankings, website traffic and sources, top keywords, user engagement, and similar websites. It allows you to determine the website's position in the market and get the information needed to optimize your SEO strategy.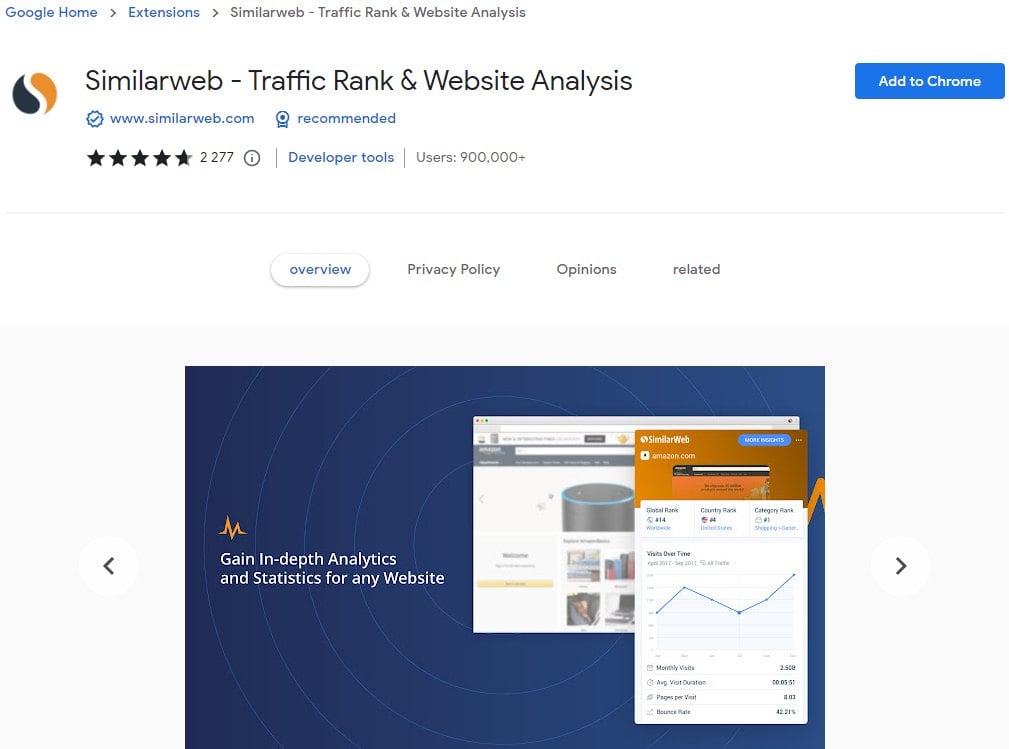 The second extension is Lighthouse. It performs an audit of the website used primarily by developers, but it also provides information relevant from the point of view of competition analysis. After clicking the Generate Report button, Lighthouse will start analyzing performance, Progressive Web App, accessibility, good practices, and SEO.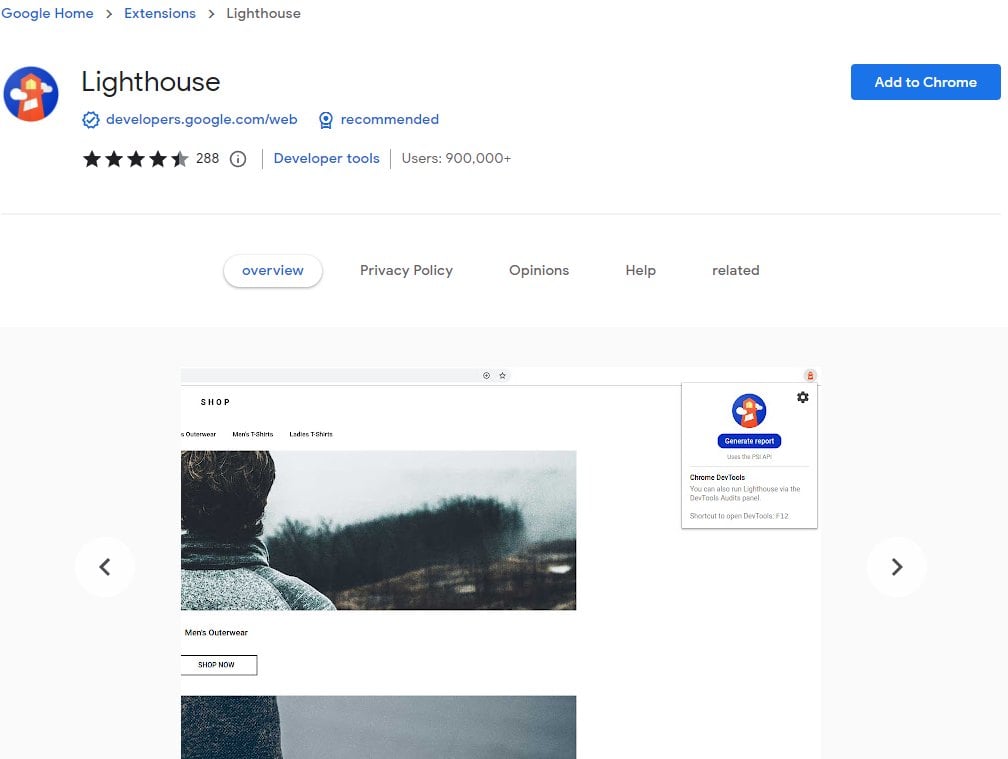 Generating the report may take a while (up to several minutes), but it's worth the wait. It will present the overall score for each item, the errors encountered, and suggestions on how to solve the problems. You will see which elements of the website are worth improving and which no website in the industry can handle.
Both extensions are available in Mozilla Firefox.
Conclusion
Using browser extensions will help you with some content creation tasks. You will instantly correct language errors, check the color or font on a given page, make changes, blur personal data, record the screen or take a screenshot. It will save you from installing additional software on your computer, save time and make your work easier.
If you enjoyed this article, then you'll love UltaHost hosting platform. Get 24/7 support from our support team. Our powered infrastructure focuses on auto-scaling, performance, and security. Let us show you the difference! Check out our plans!