It's time to choose the best platform for your online store. Check out the best of Open Source and SaaS solutions.
In the previous article, we discussed how to choose the best eCommerce platform. We put together Open Source, SaaS and dedicated platforms. Now it's time to choose the one ultimate platform. See the list of the 5 best eCommerce platforms prepared by UltaHost.
WooCommerce – turn WordPress into an online store
Can we call the most popular solution in the world, which is WooCommerce, a self-contained e-commerce platform? WooCommerce is an e-Commerce plugin created specifically to run an online store on the most popular CMS in the world, WordPress.
Its installation and operation are relatively simple. Even beginners can handle it. Ample scope of people uses it. On the one hand, bloggers sell single products on WooCommerce; on the other hand, companies use it to create independent online stores.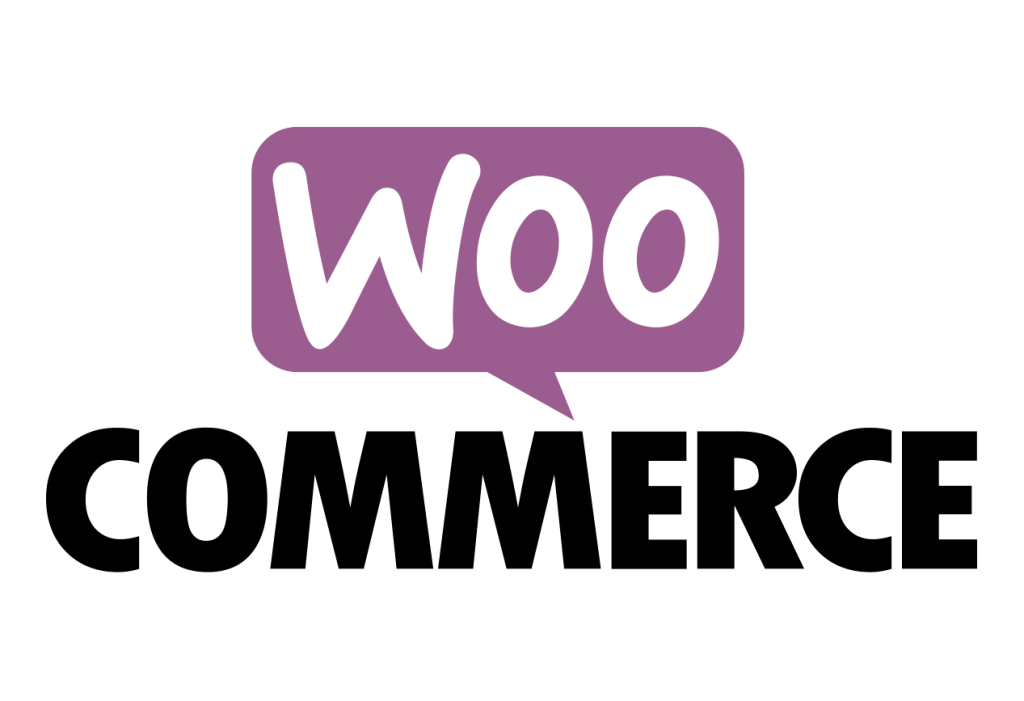 WordPress with WooCommerce is a free solution. But every user of WordPress knows what it means. You can use the framework and build your graphic templates and plugins. If you can, of course. If you are not a skilled programmer, you probably would like to use paid modules that increase functionality or provide additional integrations.
However, there is still hope for those who don't want to spend money. You can find something for you within almost 60,000 free plugins.
But who is WooCommerce intended for? From my personal experience, it works great for small and medium-sized stores. For bigger stores with a sizeable catalog of products, WooCommerce may not be the right choice.
If you intend to offer a dozen or even several thousand products in your offer in the future, the platform may turn out to be less efficient.
Advantages of WooCommerce
The WooCommerce store is an ideal solution for people who run a store with an average number of products and are looking for a friendly and easy-to-use system. Extensive possibilities of editing elements and the website code make SEO of such stores painless.
The most important advantages of WordPress with WooCommerce are:
Free and open source solution with no hidden costs;
Simple installation and operation;
The panel is available in various languages;
A huge number of plugins and integrations with the most popular accounting systems, CRM systems, wholesalers, and couriers;
Possibility to personalize the template and add new functionalities;
SEO friendly;
Security thanks to frequent updates;
A vast number of developers.
Disadvantages of WooCommerce
At one stage of the store's development or during its first configuration, you should know about the disadvantages of WordPress with WooCommerce. Neither solution is perfect. Let's check what negative WooCommerce can surprise you:
The plugins are often incompatible with the WordPress version or the template you chose;
No official technical support – the need to use external developers in case of problems with the operation;
The need for frequent updates of plugins and the CMS itself;
High costs for individually designed templates or functionalities;
Too many plugins slow down the website's performance.
PrestaShop – the leader of online stores
PrestaShop is very popular, it accounts for about 20% of all online stores. E-commerce available under an open-source license allows you to run the store for free if you have hosting and a domain.
The software was launched in 2005 as a student project. PrestaShop is constantly updated to this day. Users appreciate it and willingly exchange knowledge, experience, or ideas on many online forums, YouTube, or Facebook channels.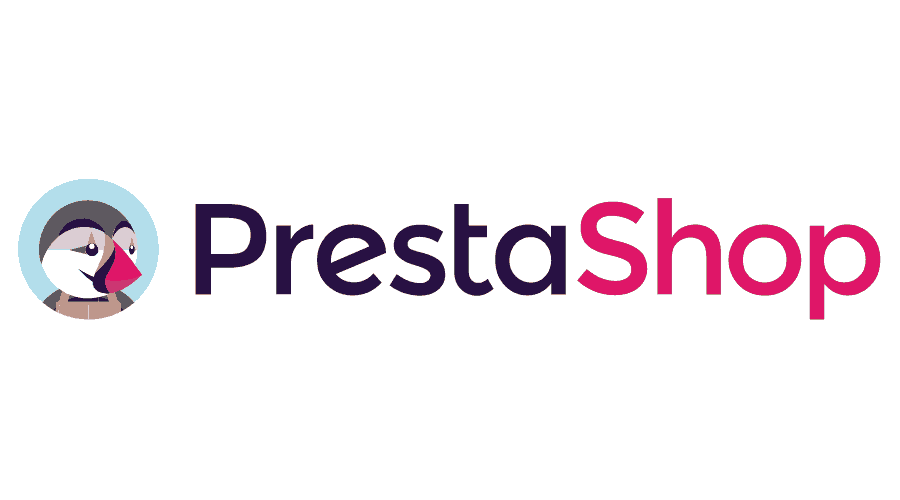 Many harmful beliefs have arisen around the platform, such as that stores operate slowly on it. However, it is mainly a matter of poor website optimization, poor hosting, and the software itself.
Basic system options in PrestaShop and the ability to edit the code mean that the store can be positioned without major problems. An e-commerce platform designed for almost all sizes of online stores.
Advantages of PrestaShop
What is the difference between PrestaShop and other e-commerce platforms? Why is it worth opening your online store on it?
No fixed subscription fees;
Access to the source code of the website (Open Source license);
A comfortable and functional panel that facilitates everyday work;
Built-in order analytics;
High availability of modules allowing for the expansion of functionality;
Large internet community – an enormous amount of information on the internet.
Disadvantages of PrestaShop
PrestaShop and other sales platforms are not flawless systems. What is worth knowing about PrestaShop before using it in your online store?
High implementation costs in the case of an individually prepared template;
The paid versions of the modules (add-ons) may surprise you with their high price;
One hour of official developer support costs 99 euros;
No backward compatibility;
Knowledge of the SMARTY library is necessary.
Magento
The Magento platform is a free e-commerce platform available under the Open Software License, which enjoys unflagging popularity. According to data from 2020, every 10 online stores in the world use this software.
How did it gain the admiration of such a multitude of users? One of the most mentioned advantages is the almost unlimited editing possibility. A skilled developer adjusts the system to your individual needs and expectations.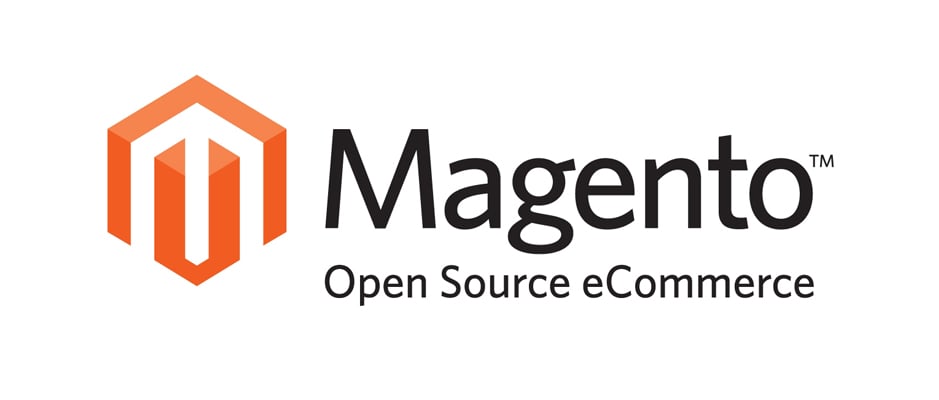 Magento has a very convenient management panel that allows you to handle multiple stores simultaneously. Basic (built-in) functionalities enable changes recommended in the positioning process. The system is used by the world's largest online stores.
Check why Magento is described by many as the best e-commerce platform.
Advantages of the Magento platform
Availability of a large number of modules to expand your online store;
A numerous community of users grouping on internet forums;
Possibility of managing many stores from one administration panel;
Built-in analytical and marketing tools;
Adapted to SEO in its basic version;
Almost unlimited expansion possibilities;
A multitude of built-in functionalities.
Disadvantages of the Magento platform
High system requirements require the use of the fastest hosting;
Without IT knowledge, system installation can turn out to be very complicated;
High implementation costs in the case of individual templates or functionalities;
In the initial phase of operation, it can seem sophisticated;
Modification of templates is challenging.
Shoplo
Listing various types of e-commerce platforms, Shoplo is a SaaS software. You do not have access to the source code of the website. It means that you have limited possibilities to change the website.
Users appreciate Shoplo for its ease of use and the process of creating the store itself. You have the option of using many graphic templates in the process of creating your store.

It is a platform designed for people who want to run their online store on their own without the need to hire programmers. Unfortunately, the lack of access to the code results in the fact that you have limited possibilities of changing the website, which may hinder the scaling of the business.
Advantages of the Shoplo platform
A large number of built-in integrations (payment systems, courier companies, etc.);
Easy to use for people without IT knowledge;
Convenient reports available from the management panel;
A large number of templates;
Affordable subscription price.
Disadvantages of the Shoplo platform
No access to source code;
Inability to implement all technical changes to facilitate SEO;
Fixed monthly fee;
Novice users complain about the management panel.
IdoSell
When mentioning online stores based on SaaS, IdoSell (previously known as IaI Shop) could not be missing. The platform is chosen by all kinds of stores: from the small ones to sizable online stores with thousands of products.
By choosing this system, you get a ready-made product you can freely configure to your needs. You don't need hosting. Of course, there are limitations related to the lack of access to the source code, as in the case of other SaaS platforms, but the multitude of functions is at a satisfactory level.
Many people complain about demanding system configuration in the absence of knowledge of the basics of programming.
Advantages of the IdoSell platform
A large number of integrations are available;
A wide selection of graphic templates for the online store;
Support for different language versions and currencies;
Frequent updates;
Possibility to sell physical and digital products;
Business scaling possibilities.
Disadvantages of the IdoSell platform
Unable to implement all changes;
Changes implemented by IdoSell are additionally payable;
The not very intuitive interface of the management panel;
Unfriendly URLs;
It is not possible to configure all elements for SEO.
Open Source eCommerce vs SaaS eCommerce – what to choose?
There is no single answer as to which e-commerce platform to choose. The choice will depend on many factors, the most important of which will be the funds available for this purpose, the size of your store, and whether the store is new or already has a large number of customers.
The e-commerce platform should be tailored not only to your individual needs (e.g. integration with external systems) but also to allow for SEO optimization. Before choosing any platform, it is worth making a list of things that you need from it and carefully checking the capabilities of each of them.
Sometimes the small costs of implementing a store are the only factor taken into account for companies. However, in the future, it may turn out that such a choice will result in high costs in scaling the business.
Do you like the possibilities of OpenSource platforms, but you are afraid that you won't be able to use them? That they require knowledge that you don't have? On the other hand, there are SaaS platforms, but you are afraid they will turn out to be insufficient. You worry that your store will not stand out from the competition, that SEO possibilities are insufficient.
The best eCommerce solution
This is why UltaHost has prepared a solution close to the ideal for you. It's our eCommerce Hosting. For the price of the SaaS platform, you will receive an Open Source platform of your choice. whether you choose Magento Hosting, WooCommerce Hosting, or PrestaShop Hosting.
UltaHost is famous for its first-class customer service, so you don't have to worry about lack of coding skills. We will help you install the platform. Our specialists will work together with you to help you create an eCommerce store exactly that you need. You can count on our 24/7 technical support.
Bet on eCommerce Hosting at UltaHost and we assure you that you will win!
If you enjoyed this article, then you'll love UltaHost hosting platform. Get 24/7 support from our support team. Our powered infrastructure focuses on auto-scaling, performance, and security. Let us show you the difference! Check out our plans!