Before you start your VPS or dedicated server, you need to choose an operating system. And it will not be a choice between Linux and Windows because, in most cases, Linux VPS works better. The challenging choice is choosing a specific Linux distribution.
What is Linux?
Linux is an open-source operating system released under the GNU license. Its history dates back to 1991 when Linus Torvalds released the first version of its kernel. During these three decades, it has proven itself as a system susceptible to modifications and personalization, stability and security, and optimization.
The underlying element of the system and its foundation is the kernel, which is responsible for sending instructions straight to the processor, memory, and connected devices. The bootloader manages the system boot process, and then the Daemons activate the core system's elements.
Linux commands and a command line interface (CLI) allow you to manage applications, settings, and system interfaces. The graphical interface (GUI) makes it easy to use by graphically presenting all content.
What is the difference between Linux and Windows?
Linux is a free open-source operating system, more configurable than closed and commercial solutions like Microsoft Windows. Anyone can get a complete insight into the Linux code and use it in their projects at no charge. Even commercial use like Linux Hosting can be free.
The openness of the code is the biggest, but not the only difference. Another important one is that Linux does nothing without the user's knowledge, while Windows performs many operations automatically, which can be considered both a plus and a minus.
Which is better, Windows or Linux Hosting?
The pros and cons vary depending on which Linux distribution you choose. Linux, in general, is more difficult to learn than Windows, but once you get the hang of it, it's highly customizable. You can configure everything, and the system does not create artificial barriers like Windows.
Another advantage is low resource consumption, resulting primarily from a small number of applications and tools running in the background. Linux VPS gives you more control over your server and what applications are on the computer. Nothing will install without your knowledge or willingness, and updates are friendlier.
Linux is also a more secure system. It can be considered better than Windows in server applications. When it comes to security and stability, Linux VPS represents a higher level. Windows is more suited to entertainment and multimedia applications.
However, there are cases when it is better to choose Windows than Linux Hosting. These are mainly situations where the server needs to use the software more compatible with Windows (e.g., the .NET environment).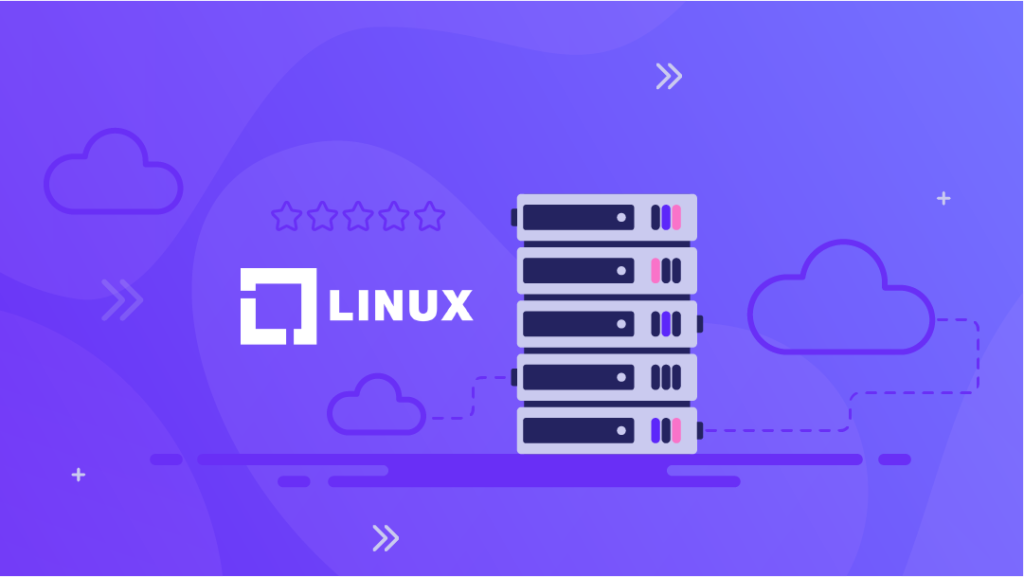 What is a Linux distribution?
In short, it's an operating system. As Windows has different systems (XP, 7, 10, 11), so does Linux. There is no monopoly here, and everyone, observing the rules presented at the beginning of the article, can create their operating system and distribute it to users, i.e., make it available for download and installation.
Distributions may differ in appearance, desktop environment, and arrangement of elements on the desktop (the bar with applications and shortcuts or the clock and other visible elements). Each of them also has a different set of programs and applications available for installation, as some distributions use .deb packages for installation, while others use .rpm.
Most often, there is a community behind the Linux distribution that focalizes on a particular idea. Sources of financing distribution are donations, contributions, and grants. Other times there are companies behind the distributions. It does not mean that there are no communities behind these distros either – after all, every distro has its users. However, the role of a community differs.
Linux Distributions for Server Hosting
When choosing a VPS hosting, you need to examine whether the provider supports various Linux distributions. UltaHost Linux VPS provides support for all the distributions listed below, and most of them (except Mint and Gentoo) can be installed with one click, as all up-to-date installation files are already prepared.
UltaHost Linux Hosting is not only a VPS server. It is also a dedicated hosting. By choosing UltaHost, you can be sure that you are selecting a leader in security that operates only on the latest generation of hardware. All servers are equipped with ultra-fast NVMe SSDs to help you achieve performance. The servers are stable, and the Uptime exceeds 99.9%.
CentOS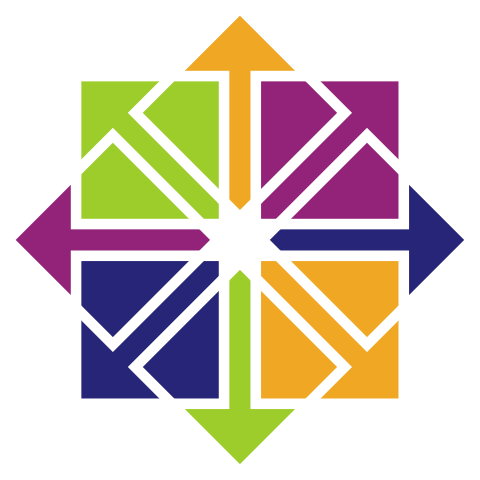 CentOS is derived from the commercial Red Hat Enterprise Linux and is probably the most popular open-source server solution. Most often chosen by Linux Hosting administrators for reliability, stability, and speed. However, it is not suitable for novice users and requires a lot of experience. The installation of drivers and libraries is complicated.
Debian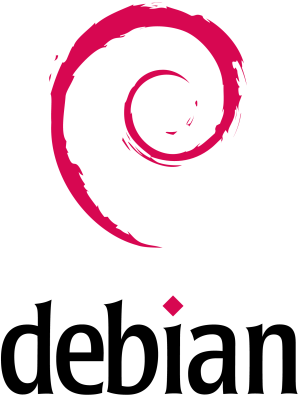 Debian is one of the most popular Linux distributions, which has become the basis for creating others – for example, Linux Mint or Ubuntu. It is one of the safer and best-protected versions, and on the server, it will provide stability and speed, as well as a multitude of packages to be installed.
The system is in the basic version without unnecessary software, but it is easy to use, the graphical environment is friendly, and the installation is simple. It will fulfill all the functions of the system for Linux VPS.
Linux Mint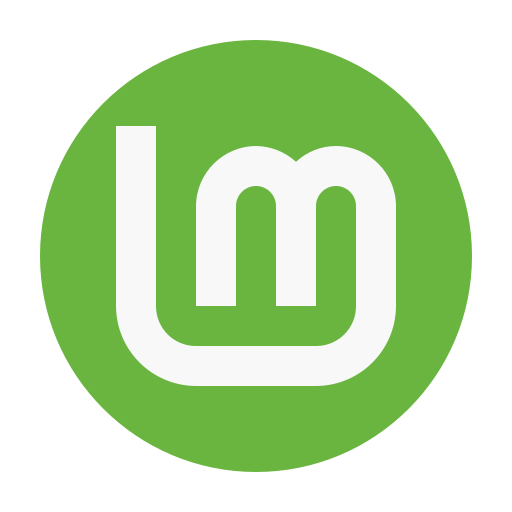 Mint is the second most popular Linux distribution after Ubuntu. It is chosen mostly for desktop use. It is perfect for starting your adventure with Linux because it offers easy operation and installation. During the installation, Linux Mint provides the system with all the codecs and a package of tools: video and audio players, office programs, a web browser, and archiving tools.
However, to set up Linux Hosting you don't need these tools, so if you choose Mint for this purpose, you must uninstall them. As Mint is a bit simplistic, it is also less configurable. Advanced server administrators, therefore, skip this distribution, but you can consider it if you are a beginner.
Ubuntu Server

Ubuntu is the most frequently chosen Linux distribution, and its server version will also work well as a server operating system. The long-standing support of the manufacturer and the active community are the principal advantages. Ubuntu is a versatile distribution that works exceptionally even on older computers. It is available in several versions and offers intuitive interfaces and simple operations.
However, the most advanced administrators steer clear of Ubuntu Server due to fewer software configuration options and some stability issues.
Gentoo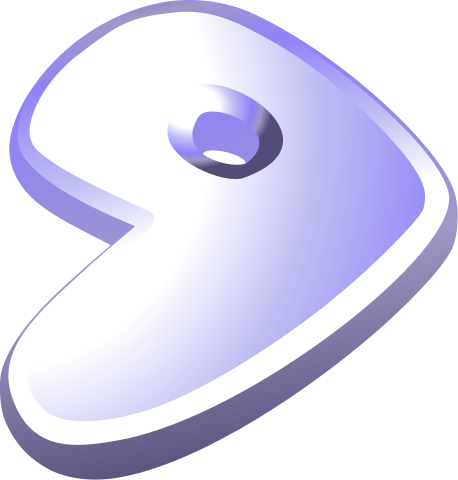 Gentoo Linux focuses on high personalization and adaptation to the user's hardware. It is a system for advanced administrators because it requires sophisticated configuration, and the installation can cause problems. Once installed, you compile the kernel only for your hardware and the services you use. Thanks to this, we get highly efficient Linux Hosting.
However, Gentoo is discouraged for novice users due to its complexity and difficulty handling. Intended for experienced administrators, Gentoo Linux does not come with a default installer or pre-installed packages and drivers. However, if you already know how to use it, you will get a system with a high level of customization, outstanding performance, and comprehensive stability.
Fedora

Fedora is the distribution used by the creator of Linux, Linus Torvalds. Currently, it is the best-supported variant of Linux for commercial solutions. It is recommended for more advanced users, but beginners can also handle it because it is easy to use and intuitive.
Thanks to frequent updates, the system provides a high level of security. The problem is the lack of support for programs with a license other than free and complicated installation of codecs and drivers.
Red Hat Enterprise Linux
Red Hat is the most popular Linux distribution for server solutions like Linux VPS. The advantage is high compatibility with a wide range of programs. It is characterized by the features most needed for the server and offers an error-free and secure server environment.
Thanks to this, a server running on Red Hat is efficient and stable. The downside is that it is a commercial solution. The cheapest license without support costs $349 per year, while with support, $799. Fortunately, by choosing a Linux VPS from UltaHost, you can use Red Hat version 8.
Conclusion
Choosing the best distribution for Linux Hosting is not easy. Some distributions are better for beginners, and some for advanced users. It depends on the difficulty of installation, use, and configuration possibilities. Among those for beginners are Linux Mint and Ubuntu Server. An intermediate solution used by both novice and advanced users is Debian.
Among advanced users, the most popular is Red Hat and its free variant, CentOS. However, those who value security above all may lean towards Fedora. The most experienced, however, using Gentoo, can construct a system for themselves that will be unrivaled in all crucial areas for the server: security, performance, and stability.
If you want to set up your own Linux VPS server, choose UltaHost. We support all Linux distros and help you with setting up them without effort. Get 24/7 support from our support team. Our powered infrastructure focuses on auto-scaling, performance, and security. Let us show you the difference! Check out our plans!