On the ladder of the hosting industry, dedicated hosting services are usually at the top. It's a physical machine with full root access for projects too big for other hosting services. However, their prices are high. Is there any alternative that would give comparable possibilities but at a lower price? Yes, there is! It's VDS hosting!
What is dedicated hosting?
This service is also known as bare metal. It is an independent, continuously operating computer located in a data center and constantly connected to the Internet. You just rent this computer for your private use and can install any operating system and access it via SSH or a remote desktop.
You can use bare metal servers for complicated services and those that require an extraordinary level of security. It is the best option for web hosting for financial institutions, large eCommerce stores, video platforms, online gaming, and social media platforms. They can power corporate systems (CRM, accounting, and warehouse systems) and large databases.
As part of the rental service, the dedicated server hosting provider arranges a data center (usually in a rack cabinet) and ensures its 24/7 and trouble-free operation. The lessor is responsible for securing, launching, and configuring the services at its discretion.
You rent the entire physical server. There is no question of virtualization (as in the case of VPS servers) or ready configurations of services. You must take care of its administration, configuration, and maintenance yourself. You can purchase managed dedicated servers if you do not have the necessary skills or resources.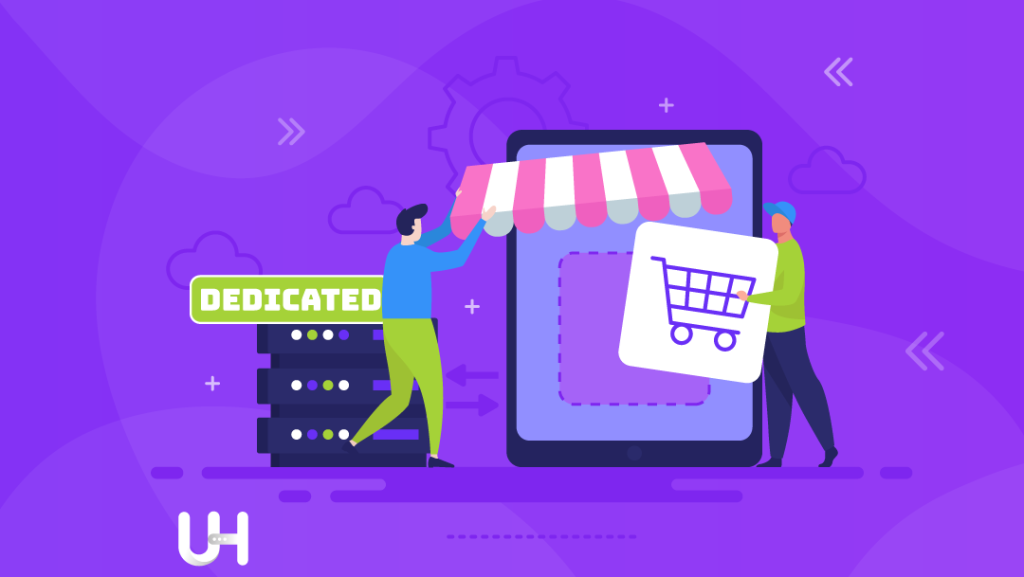 Why are dedicated servers expensive?
The high price of dedicated hosting plans is because you are the only customer who will use the computer. Usually, it is the highest class equipment with astonishingly solid parameters, and therefore very expensive. The provider must set a fair price that will allow it to earn. After all, it is not a charity institution but a commercial company.
UltaHost makes sure to provide you with the latest generation of dedicated resources. It has advanced methods of monitoring and diagnosing to keep up to date with the condition of components and replaces them with new hardware whenever necessary.
Even by choosing a cheap dedicated server, UltaHost guarantees you support your services with a new and perfectly working computer. However, the quality is reflected in the price. Despite this, UltaHost tries to maintain competitive prices. There is an opinion that it is one of the best cheap dedicated hosting providers.
UltaHost offers dedicated servers in a wide range of hardware configurations. The cheapest dedicated hosting plans start from $129.90 per month, and you get a powerful server equipped with an Intel Xeon E-2276G Hexa-Core processor, almost 2 TB of NVMe SSD storage, and 64 GB RAM.
The equipment is not everything. Even if you bought it yourself, you won't be able to achieve the performance that UltaHost does. Its server locations are meticulously analyzed to maintain the right temperature and operate as efficiently as possible.
A high uptime guarantee is [possible thanks to advanced maintenance techniques and several independent power sources in the data center locations that eliminate the risk of outbreaks. And they are connected to the network with very high bandwidth cables. So now you probably understand where the high price of dedicated server plans comes from. They are top-quality hosting solutions with outstanding performance, stability, and security.
How to find the best cheap dedicated server hosting?
To find efficient and affordable servers you must search through many hosting packages. There are a lot of features that characterize a hosting service. The most popular are free domain, unmetered bandwidth, free SSL certificate, and short server's response time.
You need to check if the provider requires setup fees and what control panel it offers. Consider not only disk space storage capacity but also DDoS protection, uptime guarantee, and dedicated IP addresses.
The helpdesk support should have a decent average response time. Check what OS is available. Most providers offer only Linux, but some can allow you to choose windows dedicated servers, too.
You think we're just bragging? None of these things. UltaHost is one of the best hosting providers in the world. Just read the UltaHost review.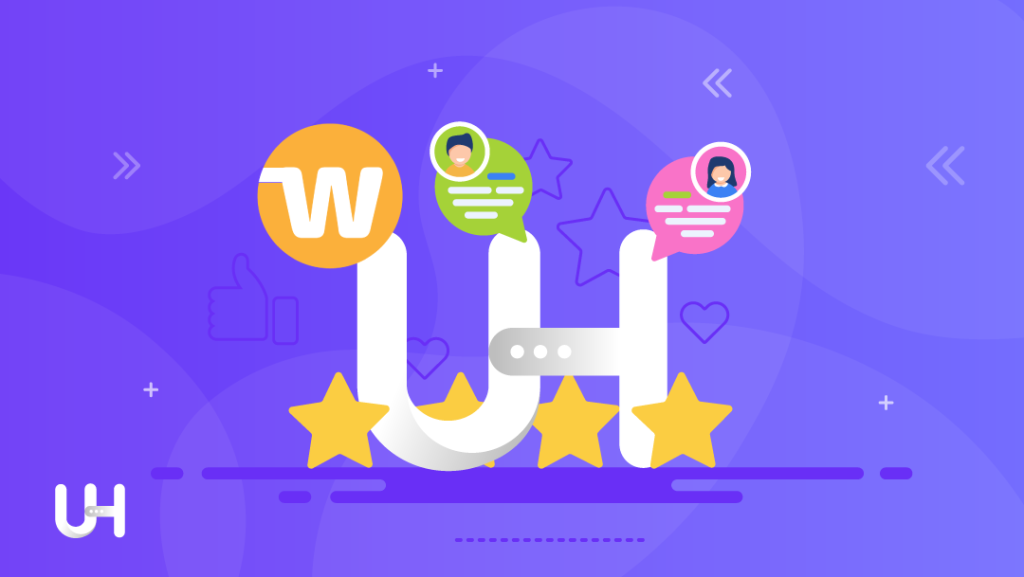 Alternative of a dedicated server: hosting VDS
Most of you are probably familiar with the term VPS hosting, which stands for Virtual Private Server. It is a virtually separated server employing virtualization, i.e., dividing one server into several smaller ones operating on the same machine. Each has a CPU, RAM, and storage space assigned to it for private use.
VPS is a hosting service for medium-sized eCommerce, and the power does not exceed a six-core CPU and 16 GB RAM. However, virtualization allows you to divide any powerful server into two. In this way, a web hosting company can offer a more forceful variety of VPS, which is VDS, i.e., Virtual Dedicated Server.
VDS is created in the process of virtualization, i.e., dividing the server into smaller, virtual, but powerful ones. UltaHost offers the cheapest VDS plan at $37.50 per month with a quad-core processor, 8GB RAM, and 250GB NVMe SSD storage space.
The highest VDS plan outperforms the cheapest dedicated server plan: for $260.90 per month you get 24 CPU cores, 64 GB RAM, and a 1 TB NVMe SSD. So as you can see, VDS overlaps with the best VPS plans and cheap dedicated hosting servers, making the UltaHost offer a complete one.
A small online store can benefit from a VPS with 1 core and 1 GB RAM, while an international eCommerce network handling tens of thousands of transactions per day can choose unmanaged dedicated hosting with 48 cores and 512 GB RAM. And in between, there are dozens of different VPS, VDS, and affordable dedicated servers plans that will meet the needs of every company.
When will VDS be better than a bare metal server?
VDS will work well for projects for which VPS is no longer sufficient, but there is no need to invest in a much more expensive dedicated hosting plan yet. These are primarily video platforms, social networks, online games, streaming services, and media repositories – photos, graphics, programs, ebooks, and videos.
VDS is also a good solution for projects that periodically need dedicated servers but most of the year do not. Scaling the VDS plan up and down is easy – administrators can do it within the same day by assigning or subtracting given resources. However, scaling up with bare metal hosting is not as seamless.
It involves making a copy of the server on another machine so that when you replace the processor, hard disk, or RAM the services will still be available. Then transfer them back to the old, upgraded machine. This operation may take several days to complete.
VDS is also a solution for less experienced users or those who cannot afford to hire server administrators. The level of VDS management difficulty is much lower than bare metal server management.
Many settings are pre-configured, and the hosting provider's knowledge base is usually enough to perform crucial operations. However, if there is a problem, the managed support team will help to solve it free of charge.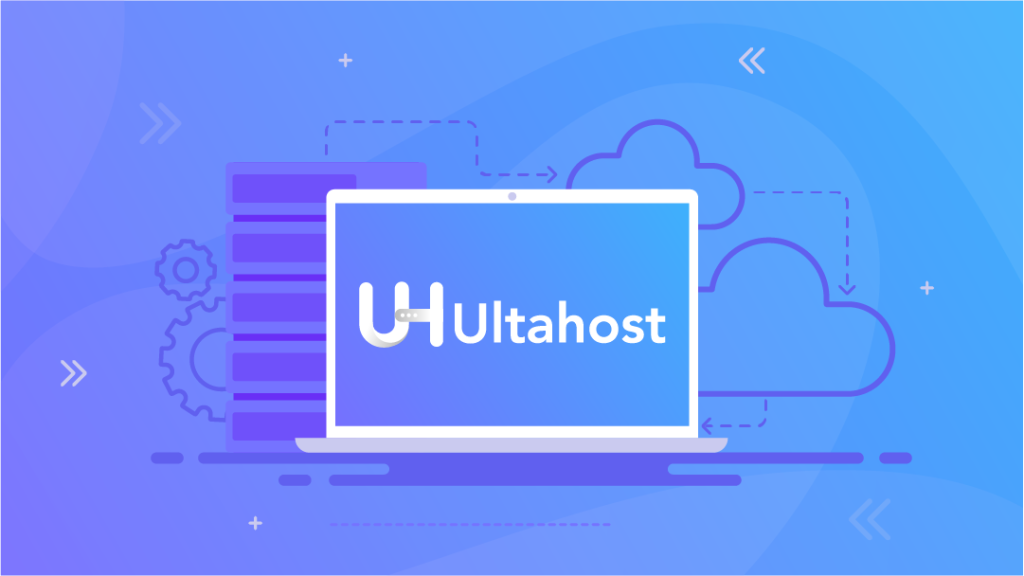 The case is different with dedicated hosting. To rent a bare metal server from a dedicated hosting provider, you must configure the whole server, not only install operating systems. The scale of difficulties in administering this equipment also exceeds the capabilities of the helpdesk.
The solution to this problem is to purchase managed dedicated hosting. But by doing this, you lose full root access and reduce your control over the server. And increases costs in comparison to unmanaged dedicated servers.
When do you need to choose dedicated hosting?
However, there are situations when choosing VDS is impossible or unprofitable. First of all, it is when your peak needs exceed the capabilities of the VDS hardware. If you need 128 GB of RAM, you must choose something more powerful because even the highest VDS plan does not have such capabilities.
The second situation is the need to introduce multi-layer security systems and take full responsibility for data security by you. You cannot afford any risk when you collect highly sensitive data and process payments, credit card numbers, or financial assets. Total control of the server is a must.
It is necessary to create multi-layer protection systems, which cannot be implemented on VDS because the machine is shared with other customers and administered by the provider.
A dedicated hosting is also worth choosing when you need 64 GB of RAM, but a six-core processor is enough. Such an offer is cheaper than the VDS equivalent.
Conclusion
VDS is an exceptional solution for a large online business, medium-sized corporations, and beginners or niche video platforms, social media, or medium-sized game servers. It is also a good solution for customers whose business seasonality requires scaling the plan to a higher one from time to time.
Finally, VDS should be the choice for people unable to administer the server themselves and need support. It is an accessible solution to manage.
On the other hand, dedicated hosting should be the choice for everyone whose needs exceed 64 GB of RAM. It is also an option for companies requiring total control over the server and the creation of advanced, multi-layered security systems.
You will find the best and most complete range of VDS and dedicated servers at UltaHost. Although UltaHost has cheap server hosting services, it is one of the leaders in quality services, especially when it comes to security and DDoS protection.
---
UltaHost offers unlimited bandwidth, the possibility of selecting a control panel, a free domain if you will pay a year in advance, and various server locations all over the world. Get 24/7 support from our support team. Let us show you the difference! Check out our plans!