If you're looking for web host solutions for your company, you can opt for basic VPS hosting, more advanced VDS, or dedicated server plans. The latter option is recommended for large companies because it gives access to many functionalities and ensures complete data security.
---
When should a company move to dedicated hosting?
Many start-up companies start with shared hosting. However, if the company's requirements exceed a simple business card with basic information, they quickly notice that shared web hosting is not suitable for running a business. An online store or other online services require performance regardless of the time of day or week. Therefore, the standard web hosting services for companies are virtual servers.
However, a growing business increases its resource needs. With the growth of users, the company needs a more powerful processor and additional RAM. Finally, the possibility of scaling virtual web hosting ends, and the company must move to dedicated hosting plans.
Bare metal is a proposal for all companies that have succeeded and are constantly developing. With it, the company gains plenty of space, remote root access, and the possibility of installing an operating system or additional software.
Furthermore, you can expand chosen dedicated server plan whenever you want to. Scalability is one of the crucial advantages. By choosing bare metal dedicated servers, you can contact your dedicated server hosting provider at any time and order more resources. Best dedicated hosting has no limitations when it comes to scalability. You can add additional components indefinitely.
---
Crucial dedicated server hosting features
Every hosting service has a few features by which it should be characterized. Therefore, whether you choose shared, virtual or dedicated server hosting solutions, they should be efficient, secure, and reliable. However, when it comes to bare metal servers for enterprises, we cannot use such broad slogans.
Some features, such as unlimited bandwidth are evident, but some are not. Here is a list of several specific dedicated hosting features for large companies:
Backup copies
Best dedicated server hosting allows regular backup to ensure maximum security.
Finally, in the case of developed large online businesses, every day on the website appears a significant amount of valuable new data. The company cannot afford to lose it. Therefore, daily backups should be kept for at least two weeks to ensure that valuable data can be recovered in case of a problem.
Capacious but primarily lightning-fast SSD NVMe drives
Servers do not allow storing data in unlimited amounts. Each of them has a limited storage space, and exceeding disk space can disrupt the operation of your website or even lead to downtime. Therefore, make sure that the chosen web hosting company has sufficient capacity and will ensure that the website operates correctly.
However, capacity is not everything. Proper performance of your services requires a lightning-fast speed of data writing and reading. Only SSD NVMe drives can guarantee it.
When choosing a dedicated hosting plan, you cannot consider other hard drives because neither SSD Sata nor HDD will provide your websites or applications with sufficient performance.
FTPS or SSH access
The unencrypted FTP protocol makes transmitted data and files readable. To ensure the security of your data while transferring it to the dedicated servers, you must use appropriately secured solutions such as SSH and FTPS.
FTPS encrypts the connection between the client and server using SSL/TLS protocols, making it much harder for attackers to intercept or tamper during the data transfer. SSH, on the other hand, uses secure cryptographic techniques to create an encrypted connection and allows for secure remote login and file transfer.
PHP version and required environments
Verify whether your services support the latest PHP version because it significantly affects the website speed. Check whether you can work in the environment required by your company. Determine if the provider implemented support for .net, Node.js, and other environments that your business uses.
Clear management panel
The web host should equip you with a high-quality control panel. Since the appearance of such a panel may vary significantly depending on the provider, check carefully if the functionality of the selected one suits you and if you find everything you need to manage the server. The most popular panels are cPanel, Hestia, and CyberPannel, but reliable dedicated hosting providers should guarantee the ability to install any administrative panel.
Technical support
As an experienced entrepreneur, you are not a novice in running your website, but it is better to have a team of experts who can solve any problem. If administering a server seems daunting, consider investing in managed dedicated server hosting. However, even unmanaged dedicated servers require a competent support team that can assist you with any issues.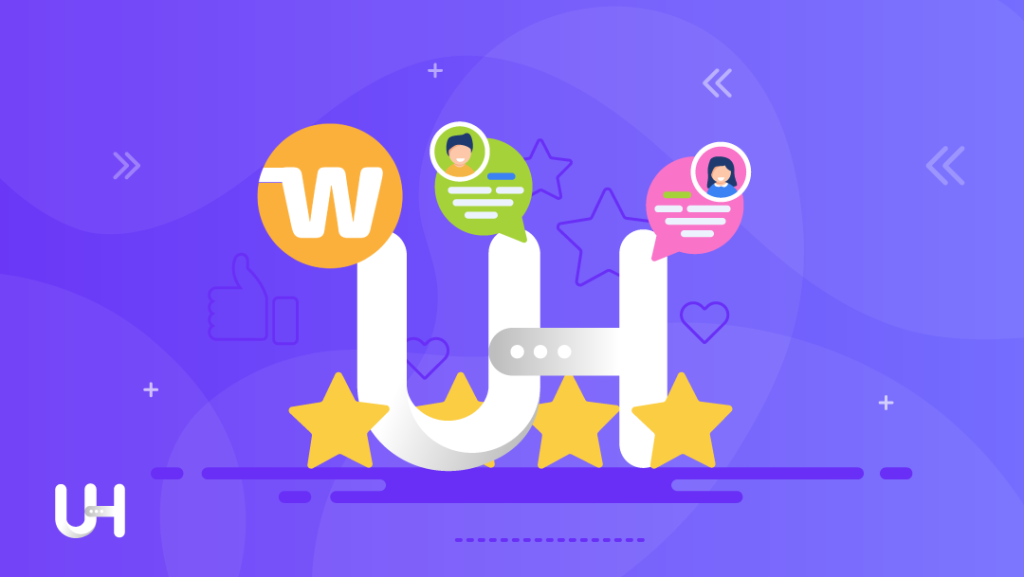 Perfect uptime and server monitoring
Every minute your services are unavailable is associated with enormous reputation and financial losses. In the case of dedicated servers, you can no longer afford them. Therefore, you must choose a provider that guarantees perfect uptime. It should aim for 100% and guarantees at least 99.9% uptime.
Therefore, it's crucial to monitor your servers to detect any issues or potential threats. Web hosts should offer real-time monitoring for the servers, including network connectivity, disk usage, and server load.
Managed or unmanaged dedicated server?
When purchasing a dedicated hosting service, you receive full root access. The administrator ensures that everything works properly by optimizing the server resources, installing the appropriate software, monitoring its load, and removing any failures.
In a large company, it's common for there to be someone responsible for server administration. However, if you or your staff don't know how to manage servers, the service provider's support team can help. Additionally, you can choose managed dedicated servers. Depending on the company, you can choose either a one-time administrative assignment or a continuous server management package.
---
How to choose the best-dedicated server hosting providers?
It can be a challenging task, but considering the critical features, you can select reliable dedicated server providers that will satisfy your business needs.
Firstly, avoid providers who don't allow you to try their service for free. Before deciding on dedicated hosting services, you should take advantage of either a free trial version or a money-back guarantee that allows you to verify that all features work correctly without risking the loss of money.
It's also helpful if the dedicated server hosts allow you to purchase a plan for a short period. Without taking an unnecessary risk, you may decide whether you are satisfied with the service or prefer to switch to a more suitable offer.
Don't forget about critical issues like reliability and uptime because your website or application is always available to users, with performance that ensures fast data transfer speeds and quick website loading times and security. Check if the provider offers advanced security features such as DDoS protection, regular backups, and SSL certificates to keep your data and website secure from cyber threats.
Dedicated server hosting plan details also are of primary importance. Make sure the provider offers scalable hosting solutions that can accommodate your business's growth in the future and that offer reliable and competent technical support, available 24/7, to ensure that any issues or problems are resolved quickly and efficiently. Look for cheap dedicated hosting with a fair and transparent pricing model, no hidden costs, and good value for money.
Which web hosting provider will provide you with security and reliability?
UltaHost is a provider that has all the features and functions mentioned in this article. Their dedicated servers not only provide exceptional performance thanks to high-quality components but also ensure a high level of security, both physical and internet-related.
Firstly, UltaHost constructs and maintains its data center, so you can rely on the highest standards at every stage of dedicated server hosting services. Thanks to emergency power supply systems, you don't need to worry about power outages; they won't damage your data.
---
---
UltaHost's policy requires connecting to two independent power grids; each data center is also equipped with an emergency diesel power generator capable of powering the data center.
Each server also receives unparalleled DDoS protection. Protective systems are based on a combination of Cloudflare CDN networks, internal filtering systems, and an anti-DDoS module in the BitNinja system.
UltaHost guarantees a free SSL certificate, but if you run a reputable sales platform, you will benefit from a more advanced OV (Organization Validation) or even EV (Extended Validation) certificate. UltaHost offers branded solutions from reputable SSL providers such as GeoTrust or DigiCert at attractive prices.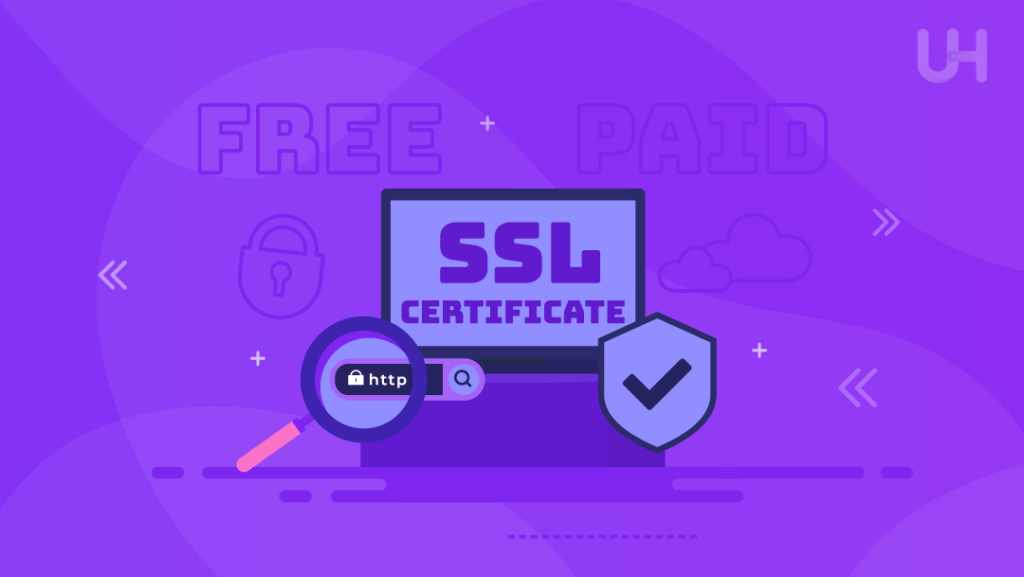 In addition, each dedicated server from UltaHost is constantly monitored by 24/7 technical support. However, if you notice any problems, you can contact the support team. They will resolve it immediately.
---
Conclusion
Dedicated web hosting is a recommended solution for large companies that require advanced functionalities and complete data security. As a company grows, its resource needs increase and shared hosting or virtual private server may no longer be sufficient. The best-dedicated hosting services provide scalability and allow the installation of an operating system or additional software.
If you don't feel capable, you can choose a managed dedicated server – then experts will take care of technical issues.
Crucial features of dedicated web hosting for large companies include backup copies, root access, capacious and fast SSD NVMe drives, secured FTPS or SSH access, support for required environments, a clear management panel, technical support, and perfect uptime.
When choosing a dedicated server host, it is crucial to look for providers with free trials or a money-back guarantee and to consider the level of support and expertise.
If you're looking for web host solutions for your company, you can opt for basic VPS hosting, more advanced VDS, or dedicated server plans. The latter option is recommended for large companies because it gives access to many functionalities and ensures complete data security.
If you enjoyed this article, then you'll love UltaHost managed dedicated hosting platform. Get 24/7 support from our support team. Our powered infrastructure focuses on auto-scaling, performance, and security. Let us show you the difference! Check out our plans!