Internet marketing has become one of the best ways to promote – especially for small businesses. After all, this form of advertising often does not require significant investments and still guarantees the success or interest of new recipients. More and more often, small business owners decide to base their marketing strategy only on the Internet and look for clever marketing ideas.
To reach the target audience, you must choose proper activities. It is easy to spend money on Google Ads and ad campaigns and hire a marketing consultant, but a small business owner can not always afford it. Fortunately, everyone can find perfect low-cost or even free marketing ideas. Read this article; you will see that internet marketing on a low budget is possible!
Small business marketing strategy
Many eCommerce novices think that creating a website is sufficient to reach the target audience. But with only a website or an online store, you may not get satisfactory profits. Sadly, investing in advertising and creative marketing campaigns is a must. You don't want to lose too much money, and you count on measurable benefits, though.
Note that you have a lot of options when it comes to looking for potential customers at a low cost. There are many more of them than in the case of print advertising. It is crucial, above all, that you choose the proper methods, and by gradual marketing efforts, you will start to increase the visibility of your website or online store.
Firstly, take care of SEO because a high position in the SERPs translates to high traffic. Find the best ways to do internet marketing on a small budget, create attractive marketing materials, and choose the most effective marketing tools.
An efficient strategy is to combine social media platforms, email marketing, video, and blog to increase brand awareness and construct a consistent marketing plan.
SEO for local businesses
Undoubtedly, one of the most effective internet marketing tactics with a low budget is local positioning. It will especially appeal to a local business operating in a specific region or those who do not want to invest too much money in advertising. In this case, the topmost benefit is less competition compared to promotion on a national or global scale.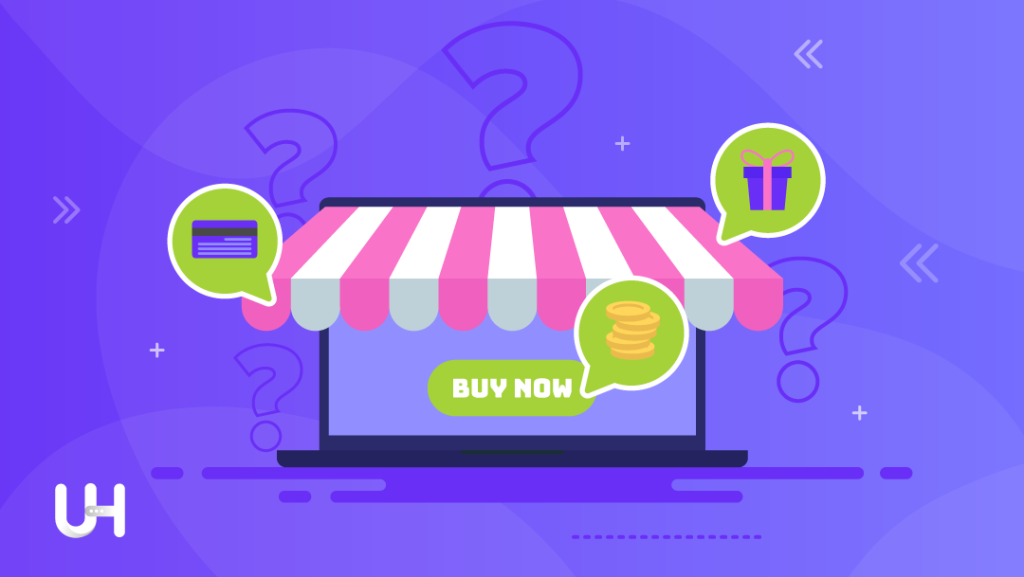 Local search engine optimization will perfectly combine online and local sales and ensure your visibility in the regional target market. You can perform many tasks yourself. First, create and complete the Google Business Profile. It's a free way to get feedback from previous customers. In this way, you will become not only recognizable but also more credible.
Once you've filled in all the elements of Google My Business, such as an address, phone number, location on Google Maps, all descriptions, and your website address, and encouraged existing customers to leave positive online reviews, you'll be ranked locally high very quickly.
Blog with useful content
The best and most effective form of advertising is a company blog. You don't even have to pay for it because you can write helpful articles for the audience yourself. Many free tools can help you in content creation.
Use Ubbersuggest to find out what phrases or long tails users enter in the Google search engine most often. Our article will help you invent catchy titles for your texts. Grammarly can help you with language correctness, clarity, and engagement. Many other tools can help you with SEO keywords.
In this way, all you have to do is invest a little of your free time in learning, searching, and writing an article, and you will start to effectively promote your website or online store not only to your local audience. If you do not use the help of specialists, you will get free advertising!
Articles on the company blog also have a different purpose – they will allow you to create an expert opinion, answer questions, and promote products or services.
Once you take care of local SEO and create attractive content, it's time to start promoting it on social media. It's not just about social media posts; it's about a comprehensive strategy tailored to your industry and business. Remember, it must be coherent above all!
There are many social networks besides Facebook and Instagram. They are diverse and have their characteristics: YouTube, TikTok, Snapchat, Linkedin, Pinterest, and Twitter.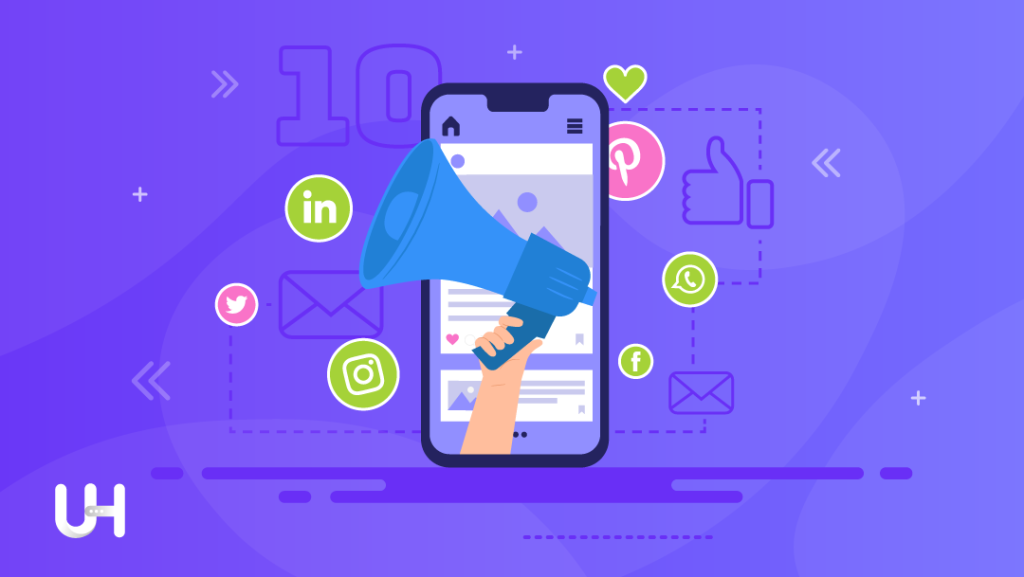 Cooperation with social media influencers is usually expensive, but it is always worth trying to turn to your barter offer. Social media engagement is one of the most effective marketing activities, so it's worth trying to create a group of engaged clients who will use their energy to promote your business and drive business about your industry, services, and products.
Social media contests are great tools to start new social media accounts and gain a sufficiently large group of engaged new customers. A free gift for such a contest doesn't have to be expensive, and it will bring measurable results: gather human potential, acquire customers, and build brand awareness.
Remember, however, that most users use social media apps, so you need to optimize campaigns and messages mainly for smartphones and mobile devices.
Content for small businesses
Content is of great importance in internet marketing. You can create many texts yourself or add them gradually. Thanks to this, even with a low budget, you will discover that optimized content is within your reach. Positive customer experience starts with a comprehensive product description.
Pick the best texts and put them on the home page. The recipients will immediately know what you do. In addition, choose the most influential subpages, categories, and products – add them there with tailored keywords, and you will gain in the eyes of users and Google robots.
Remember that content will fulfill its advertising function best when it is helpful to the recipients. Therefore, include the advantages and product features and convince the recipients that your products are necessary for them. You can also present the opinions of satisfied customers. Limit bloviating because such content does not bring measurable benefits.
Website optimization and responsiveness
Make sure that your website is transparent also for recipients using mobile devices. After all, phones and tablets are faster each year and more users choose to browse the Internet on mobile devices. But don't worry. Nowadays, with modern low-budget WordPress themes, you can make a responsive website.
Responsiveness is not everything. Although the share of mobile users is growing, desktop users are still the majority in most places. So make sure that your website is pleasant to read. It will become an effective showcase of your company. First of all, choose high-quality photos, distinctive and fashionable fonts, and a bit of space on the page.
However, be careful with the size of photos and graphics. A single one should not weigh more than 400 kB; otherwise, it will take too long to load. Also, do not overdo it with their number because the page must be transparent.
Optimizing photos and graphics is one of the basic ways to speed up your website. If you want to learn more about them, read the article on how to speed up a WordPress website.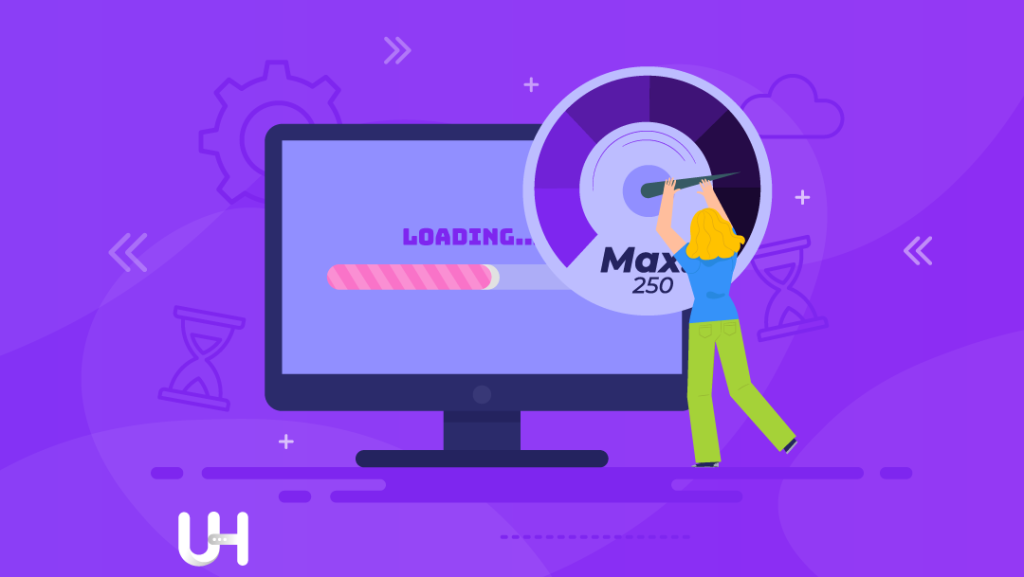 Take care of the right amount of plugins and remove unused themes. Too many plugins can significantly slow down the site and increase the potential number of security holes. So choose your plugins wisely, install them only when you need them, and uninstall them when you no longer use them. Also, always keep your CMS, themes, and plugins up-to-date – even those you don't use.
A well-optimized website will fulfill its functions, provide website visitors with visibility, and above all, it will perfectly represent the company and prove the professional organization of your business.
Other cheap online marketing ideas
When looking for small business marketing ideas, you need to be creative. Entrepreneurs deprived of creativity have to pay big money to a creative agency. However, you can become your creative agency. Marketing is an open field where creativity is as good as gold and gives you an advantage over others. Every marketing technique has been invented and used for the first time.
When testing low-cost marketing ideas, use a customer satisfaction survey to find the most effective marketing activities. Remember the Pareto principle: 20% of actions are responsible for 80% of happy customers. Inventing unusual and low-budget marketing activities relies on your unique selling proposition. You can watch how your direct competition target customer and do it better or cheaper.
Use email marketing in the mature stages of the sales funnel. Cold marketing is rarely effective, but good direct mail to a customer who knows and trusts your brand can significantly increase your online business sales.
Participate in a networking event. Start as an attendee to network and advertise your services organically, but also try to make contacts that will allow you to become a speaker. By conducting your training at networking events, you can reach a larger audience immediately from the position of an expert.
Conclusion
As you can see, there are many methods to increase website traffic and not all of them cost a lot of gold. Instead of pay-per-click advertising, you can run a social media contest. Instead of paid ads, you can look for influencers who will agree to barter and advertising in your local newspaper or local events, you can substitute with an impeccable Google My Business Account.
You can watch a direct competitor, ask customers for feedback and look for creative ways to advertise. Business is a war, and marketing can take the form of guerrilla warfare – especially in small businesses. You have to replace the immense amount of money invested by big companies with creativity. Your advantage is a quick decision-making process and agility that large companies cannot afford.
If you enjoyed this article, then you'll love UltaHost hosting platform. Get 24/7 support from our support team. Our powered infrastructure focuses on auto-scaling, performance, and security. Let us show you the difference! Check out our plans!