There is content that is frowned upon by some governments or even a crime to post. Their authors need hosting that will resist pressure, will not remove the website, and will protect the personal data of the creators. Such a type of service is Offshore Hosting.
If you plan to create a website protected from arbitrary takedown decisions, you may need offshore hosting services with a more relaxed approach to copyright law. DMCA-ignored servers allow you to stream or share content that lawyers and governments believe violates copyright law.
You may create content that is not well-received by the government. We live in different types of countries where the government emphasizes distinct aspects and with which we have the right to disagree. In a confrontation, however, the citizen has no chance against the government and will lose against the whole pressure apparatus.
---
Legal systems resist globalization
The world is a global village, borders between countries are blurring, and the economy is globalizing. Especially on the Internet, where you can easily read local newspapers of cities on the other side of the globe, track the location of public transport, or run an online business. However, there is an area where these boundaries are still distinct. It is a legal system.
While states repeatedly decide to abandon passport control or allow citizens of other countries to do business, each sovereign state has its legal system. Sometimes some legal activities in one country are a crime in another. The globalizing Internet and freedom clashes with the conflict of local legal systems.
The international agreements on the mutual application of selected provisions add extra confusion. The primary example is copyright. The most famous is the Digital Millennium Copyright Act from the US but other countries have copyright regulations.
The regulations are lagging behind globalization and creating a lot of confusion. It is not known what is legal and what is not. What legal acts are used when a German citizen wants to watch video content in India created by a Mexican company and hosted on Spanish dedicated servers of an American provider?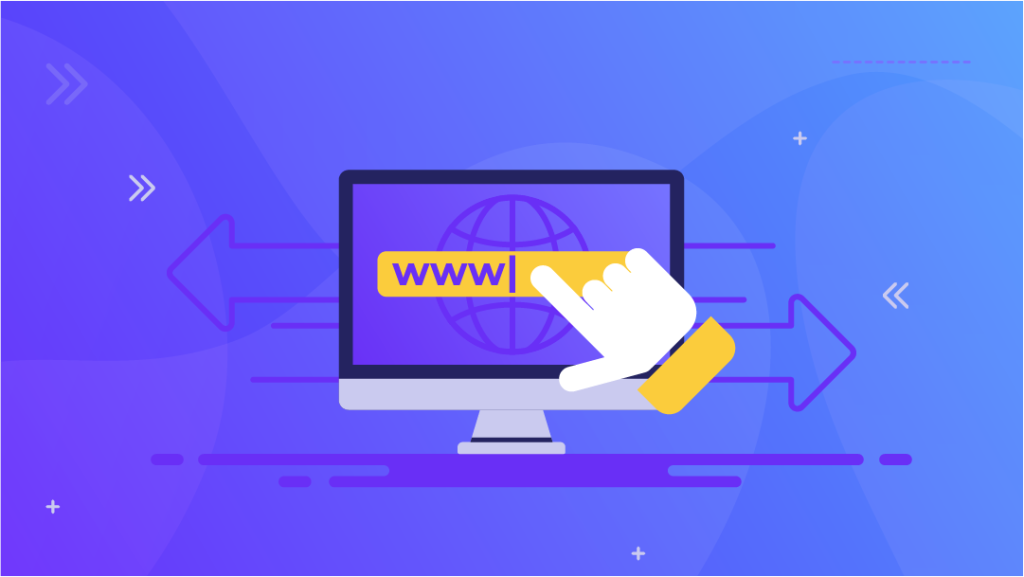 ---
What is offshore hosting?
Offshore hosting services consist in locating a website, application, or service in another country. However, this term mainly describes a situation when the choice of location results from legal or political reasons.
It may include material that contradicts copyright law, DMCA-blocked content, or controversial content (e.g., illegal software or adult content). However, it can also be anti-system content, inconsistent with the government's views.
Many web hosting companies advertise themselves as DMCA-ignored, but it doesn't matter. The important thing is how they respond when the authorities want to take down a hosted site. Some will give up to avoid legal trouble and take your website down. Others try to support the client, prolong the moment of deleting the page, warn the client, and help to find an alternative server location.
Some offshore web hosting providers will go out of their way to continue providing services to a given client, even if governments or law enforcement try to block the offshore servers and bring the responsible to justice. Depending on the content, each offshore hosting provider may have a different approach to customers.
Some offshore hosting providers can protect your company from intellectual property issues but will refuse to help if you are under government or political pressure. Others help with most projects, refusing only these overtly illegal or related to terrorism and financial fraud. You can also find a web hosting company that prefers not to know what users do, offering maximum security and privacy measures.
---
Type of offshore hosting service
Since the client of offshore services has unique needs and usually requires total root access, and wants to have control over the server management, it is unlikely that you will find shared hosting plans in the offshore host offer.
The goal is to retrieve as little information about the client as possible, so the server monitoring is limited. The provider cannot guarantee sufficient security features on the shared hosting plans. For this reason, you can choose between offshore VPS hosting and offshore dedicated servers.
A dedicated server allows for total hardware configuration as well as adjusting all systems and applications. Virtual Private Server also offers immense personalization potential, although without affecting the physical server.
If you want to know the differences between a VPS and a dedicated server, read this article.
---
Essential features of offshore web hosting services
The offshore hosting concept aims to solve the aforementioned problems. However, to host services or websites operating on the verge of legality, each hosting service provider creates their approach because it must meet legal requirements that vary from country to country.
What are the features of the best offshore hosting provider? First of all, you need to specify your needs. Search for an offshore web host with clear rules. It's not enough that a provider will claim offshore or DMCA Ignored itself. It should create clear guidelines about allowed and prohibited content and activities on the hosting servers.
Offshore server locations usually refer to data centers outside the US, but some countries fall under the DMCA jurisdiction anyway. You need to check if the provider offers an offshore dedicated server or VPS in states that will allow your services.
Don't forget about the basic features. The best offshore hosting providers don't skimp on resources, providing stable uptime and high speed. Avoid providers who focus solely on legal issues and therefore offer services that are too low-quality or non-affordable prices.
Look also for alternative anonymous payment methods. Credit card payments don't give you anonymity, so search for a provider that accepts bitcoin, other cryptocurrencies, or anonymous transfers. It will further protect your privacy and protect you from legal problems. Because of the same reason, choose the provider that won't require you to provide your ID.
And remember that not everyone will like your website. Some may try to destroy it, which is why the best offshore hosting providers offer Malware, viruses, free DDoS protection, and high data security.
---
Can an offshore web hosting provider ignore DMCA?
Although the DMCA is a US law, its practical application extends beyond the territory of the United States. Many countries have signed copyright agreements with the United States, letting the DMCA indirectly operate in these countries. Even if a country does not have such an agreement, it still tries to fight copyright infringement.
However, some countries take a more lenient approach to this topic. Few countries ignore the DMCA, taking a lenient approach to copyright and having more flexible privacy laws. Examples are Luxembourg, the Netherlands, Malaysia, and Singapore. So consider choosing data centers in these countries
If you want to know more about how to select a web server location, read this article.
You must also consider the domain's country of origin. Domains managed by US institutions will cooperate fully with US authorities, but registries in other parts of the world may not.
---
Best offshore hosting provider
Let's recap the features that the best offshore hosting should have. It must offer transparent policies and various server locations, including countries such as the Netherlands and Singapore. Next, it must enable anonymous payments and not require a lot of personal data. Finally, the provider must offer offshore hosting of high security and performance with fast SSD services and excellent customer support.
The best offshore hosting is provided by Ultahost. It guarantees excellent speeds, perfect 99.9% uptime, and modern components, including ultra-fast NVMe SSDs. UltaHost has hosting plans with VPS and dedicated hosting with instant setup and unlimited bandwidth. UltaHost values freedom, privacy, and data protection as high as security and performance.
To protect the anonymity and privacy of customers, UltaHost does everything possible to limit the processing of personal data, which is why it does not ask for any identifying information.
By paying annually, you will get a free domain. Every client has access to the SSL certificate. You can do whatever you want with your dedicated or VPS hosting: host unlimited websites, private email hosting, and install any application or PHP script. UltaHost provides you with premium support and a helpdesk with a dedicated team
The best offshore web hosting is perfectly protected and secured thanks to multi-layer security features against various threats, Malware, and DDoS protection. Ultahost provides complete anonymity to its customers and guarantees their right to express themselves freely with high-performance hosting and impeccable security.
---
Conclusion
Offshore hosting is sometimes considered a controversial solution because it allows illegal activities. However, not all creators seeking shelter from the authorities have bad intentions and want to harm society. Copyright law favors large corporations and does not take into account the less privileged parts of the world where some content is prohibited.
For licensing reasons, a lot of content is blocked in some parts of the world, neither Netflix, Prime or Disney Plus services reach there, and illegal streaming portals are the only chance to contact Western culture.
On the other hand, some governments consider illegal activities and content that build Western civilization. Offshore web hosts can help you bypass government restrictions and provide an equal opportunity policy.
Choose the best offshore hosting from UltaHost! All our services are of the best quality! Get a hosting platform with free SSL certificate, the DMCA Ignored Dedicated Server hardware of the latest generation and DDoS Protection. Our powered infrastructure focuses on auto-scaling, performance, and security. Let us show you the difference! Check also our DMCA Ignored dedicated plans!