A good website is the basis of business for many companies. However, creating a website is not that simple. To do it you should know the basics in various fields, from psychology to design and programming.
I could write a long book about creating an efficient and engaging website. It is a complex topic that requires knowledge of current trends.
I will try to make this difficult task easier for you. In this guide, I have described a dozen universal elements you should consider when creating a new website or improving an existing one. The guide consists of two parts. First, you will start with the basics: define the nature of your website, its audience and. You will prepare the first version of your website as a sitemap.
Why is planning the website important?
When dealing with the emergence of a new brand, there is often a temptation to take care of your online presence first. Very often, buying a domain name or making the backbone of a website are the first things an entrepreneur does before anything else is ready.
It's understandable – you want to enter the market, start selling, or start the life of your brand. For this, in many cases, you need a website.
However, this usually results in basic mistakes in creating the website. When you notice that many elements do not meet the real needs of the customers or company, you want to start making extensive changes. It can even end with throwing the original design into the trash. So it's better to be patient and start the work from scratch.
Start with the strategy
When creating a new brand, it is worth starting with a comprehensive rethinking of how it should communicate. Think about the values your brand should represent and what associations evoke.
A website is one of the many image carriers of a company. In this context, it does not differ much from, for example, a leaflet, brochure, or business card: it should express the style and character of the brand in the same way as all other materials. You must first define what impression you want to create and adjust your further actions accordingly. If you want your company to be associated with tradition and rich history, tailor the website to this style.
If you have not thought it through properly yet, it is worth taking one step back and planning your brand image-building strategy well, and only then create our showcase on the web.
Define your audience
Once you have a concrete idea for communication, define who the users of your website will be. Beginning entrepreneurs are outraged here because they want as many people as possible to visit them; their answer is "everyone!"
Remember: although anyone can enter the site, you cannot create something that will appeal to everyone. If you try to please everyone, there's a good chance you won't interest those you care about. Knowing the target group and its expectations, you will know what problems your website should respond to and what needs it should meet.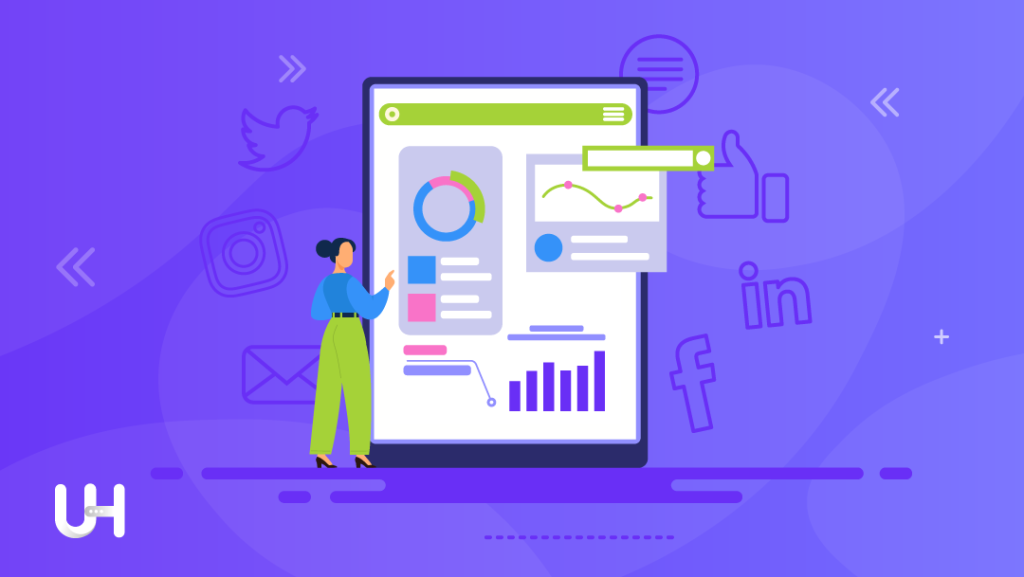 How to define recipients?
Start by dividing them into segments, homogeneous, detailed groups. The three segments described as, for example, "young mothers", "students" and "housewives" are much better than the target group defined as "women".
One website can, of course, meet the needs of many different groups. To define all the most important ones, but don't go too far on it. You have to specify, describe and know the needs of your future users as precisely as possible.
Create personas
Personas are a technique that helps a lot in describing the target group. Earlier I mentioned "target group", "users" or "segment" and it all sounds pretty cool but not very friendly. Finally, we are talking about people, not dry statistics and numbers.
In such a situation, it helps to create a virtual character for each recipient group: a persona. We choose its name, surname, photo, profession, and interests. In other words, we describe it as if it were a person sitting here and now, next to us.
For example, for our group of recipients, who we refer to as "young mothers", we can create the persona of Jane Baltimore, who lives in New Jersey and gave birth to a baby, Sofia, a year ago. Jane is now returning to work after maternity leave and is looking for products you can provide.
Try to put yourself in the shoes of your heroine. Think about problems she may have, what is important to her, and what she can look for on a website like yours. It is not trivial fun, but an efficient help in better understanding your potential audience. Such a description is much more vivid, stimulates the imagination, and facilitates empathy, which will prove invaluable in many further stages.
Set a goal for the page
Now it's time to define a goal for your website. Sometimes the very creation of a website seems to be the principal goal, after all, it is not appropriate not to have your website. However, it is worth being more specific. Your website will be more effective when, at the very beginning of its creation, you define a clear goal to achieve and subordinate the entire structure and content to it.
The approach of designing a page that is only to tell about the offer is different from designing a website connected to an online store, where the main goal will be to encourage visitors to buy something.
There can be many possible goals:
data acquisition;
consent to send the offer;
contact with a consultant;
downloading materials;
create an account.
If you don't know what you want to achieve and what goal the website is supposed to pursue, it is much more difficult to construct it correctly.
It is worth setting such a priority both for the entire website globally and for each of the subpages separately. After all, the contact subpage has a slightly different task than the tab with the description of our team.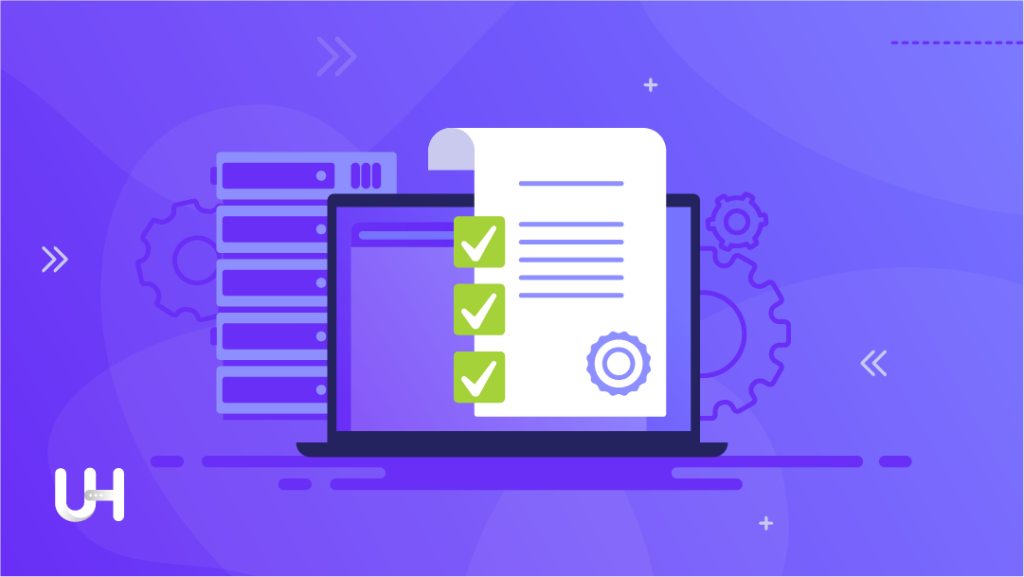 Since you already know to whom you channel the page and what is its aim, you can make the first tangible stage and create its structure.
List all the information and elements you want to include on the website and constitute the core of the website.
Group and organize them to create a simple sitemap.
It is, in some way, its table of contents. It is best to draw it in the form of a tree that will show the hierarchy and visually define the relationships between the individual fragments. The website structure is closely related to website navigation. The structure is a static view, but your website will live, and the users will navigate between subpages to find information. You must plan how to guide them through the content.
Remember that the user doesn't know what you do. As the creator of the website, you know its content the best, you know how to navigate. Since the recipient does not have this knowledge your responsibility is to help him find the information he is looking for.
So look now at your sitemap and think, will your visitor, seeing the website for the first time, be able to find things that interest him in a few seconds or less? If not, correct your sitemap.
Include the way users browse the Internet
When creating the website structure, it is worth considering how a statistical internet user approaches browsing a website. The Internet is an instant medium, so you don't have much time to persuade, arouse interest, or trust. The visitor enters the website and scans it very quickly. It scrolls through the content, checks to see if it finds the information it is looking for and decides in seconds whether to stay on it or disable it.
Today's internet users are very selective and picky, so the website must display crucial information immediately. What is important should be obvious. For this reason, it is not worth overwhelming the recipient.
Do you want to show everything on your website? To show complete information about your company, industry, and the world, because each one is important? There is too much information and text for the user. He enters the website and subconsciously feels that it will take him so long to get to know and understand all the information that he does not try to do it at all.
You need to structure the content in a friendly manner. Divide elements into blocks, highlight individual sections and introduce a clear hierarchy. Lead the user by hand.
Make a detailed and dynamic site map
Take the site map prepared in the previous step.
Enter all the categories, subcategories, and pages you want to include on your website.
Consider navigating: perhaps you will need more than one menu? Design them and select which ones to use on which pages.
Write down the navigation paths for each persona to confirm that the whole structure is functional.
And this is what your first version of the website looks like. In the second part of our guide, we will focus on how to transfer it from the piece of paper to the Internet, add content and launch your website. Stay tuned!
If you enjoyed this article, then you'll love UltaHost hosting platform. Get 24/7 support from our support team. Our powered infrastructure focuses on auto-scaling, performance, and security. Let us show you the difference! Check out our plans!