Looking to boost traffic to your site? Tired of having low organic traffic and spending horrendous amounts of money on advertisements?
One of the most important elements of operation for any website is its reach and accessibility. This refers to how easy it is for the audience to find the website and visit it. The primary mode of reach for your website will most probably be search engines and it should be like that. Search engines can provide some of the most effective and low-investment options to increase traffic to your website. This is because they serve as the primary source of navigation for most users on the internet.
After all the work you have been through to design and build your website, you would want to make sure that people see what you have put out there for them to see. One of the ways to make sure that your website becomes visible to the world is to lead them through to it using search engines. You must be asking, "How does this work?" and rightfully so. Search engines scour the web for data relevant to what their user is looking for. They then rank the websites that have the relevant data according to different demographics and statistics and present a list of their results to the user.
Google, being the king of search engines, is the search engine that you would optimally like to optimize your website for. Over 50% of the website traffic that users find themselves filling to reach your webpage could be organic traffic through Google. It makes sense that Google has more than a 90% market share in this industry and it is always willing to help you capitalize on their user base and to drive traffic to your website using some of the strategies that they employ to rank and index your page.
What then, is the indexing of a page? Indexing is the process that a search engine uses to store and compile different web pages in one large database for quick access. Instead of searching up all the 1 billion-plus websites across the globe for relevant information when a user enters a search term, a search engine indexes data by storing text elements and pointers leading to them from a website. A process of tokenization is then carried out to require the minimum amount of resources that will bring the most amount of relevant results in a short span of time. This saves time and other resources while also making the search engine more efficient in its work.
To make your website easily recognizable, searchable, and reachable, there are a few key techniques that you would have to follow. The process of indexing is technical and at times can even be tedious but it is rewarding in the long run for the traffic numbers and reach it helps you achieve for your website. Search engines use crawlers to scan for information across the internet and the information accessed through these crawlers is the information stored about your website in the indexing database. In an optimal situation, you want your website to achieve a status where the search engine keeps re-indexing it to keep up with the latest information that is available on your website.
Google Search Console is a free utility provided by Google that provides you tools and report-based data to track your website's traffic and performance derived from Google search results. It offers you tools that allow a detailed view of your site's impressions which is the number of people that visit your site from Google search results. You can view the demographics of these viewers and also view details about the clicks that have been performed to visit your site. It also lets you submit sitemaps and URLs to assist Google's crawling mechanism which can help you improve your search engine ranking.
Google also provides you a review of your index coverage so you can make sure that the latest and most updated version of your site is indexed by Google at all times. The search console also notifies you of any issues that Google might detect on your website that may be affecting your ranking and performance in search results. There are also free training videos for you to consult so that you may better understand how to make the most of this powerful, free tool.
You can also manually index a page on your website. To do so, simply follow the instructions:
Steps:
1. Open Google Search Console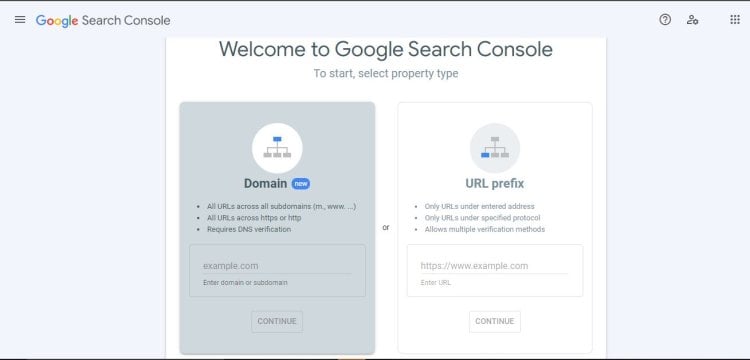 2. Open the URL Inspection tool.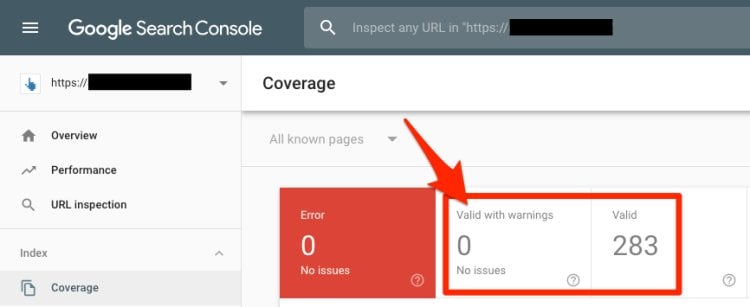 3. Paste your URL in the search bar.
4. Wait for the procedure to run. You will see a not on Google message as shown below.

5. Click on the "Request Indexing" button.
Congratulations! You have successfully indexed your website directly to the Google search engine.
Did you find this article helpful? Keep reading our blog for more stuff like this!