Looking to spruce up your WordPress website for free? Tired of the same old themes WordPress has to offer? You are in luck! Read on to find out why.
So you have finally chosen to build your own WordPress website? You will definitely need all the help you can get. Well for starters you will need to create a WordPress account. We'll assume you already have one or you can easily find your way among the thousands of tutorials available on the internet.
Coming to the question of building your own WordPress website. Naturally, you would like to have complete control over what your website should look like, what elements it should incorporate, and how it should all come together. That's where a page builder comes in. It isn't a necessity to use a page builder but, it makes a world of difference when you use one.
So why exactly should you use a page builder to build your WordPress website? First and foremost the reason is total and complete control over your website. You do not have to be limited by the constraints of themes and designs that come pre-packaged through different marketplaces. Instead, you can bring your creative vision to life by doing it yourself, the way you want it.
Then there's the factor of expenses. As a newcomer to the world of WordPress, you might be hesitant to spend a lot of money just to customize the look of your website. A lot of the themes out there and plugins that help you achieve the perfect look for your website cost a significant amount of money. If you use a free page builder, not only are you getting a free alternative to the theme of your choice but, you also get to make little adjustments you otherwise couldn't with a fixed theme.
Furthermore, page builders come with a bunch of features built-in e.g. social media buttons, media grids, search bars, etc. These features would otherwise require you to install free or paid plugins and would take up extra sources while loading your webpage. For more on how to speed up loading times for your webpage, check out our article here.
Lastly, there is the ease and convenience of page builders. Page builders are as easy to use as importing a theme for your WordPress page. However, they also bring with them the functionality and utility that you would need to bundle several plugins together to achieve. The usage is also extremely simple. Page builders work on the drag-and-drop model that has already made WordPress popular for its ease of use and speed.
Today we will be showing you one of the best page builders for WordPress out there. Elementor is the most popular page builder for WordPress currently available on the market. It also helps that it has good technical support, and integrates extremely well with Envato Elements on WordPress.
To install Elementor for free on your WordPress account, follow the instructions below:
1. Visit Elementor's plugin website.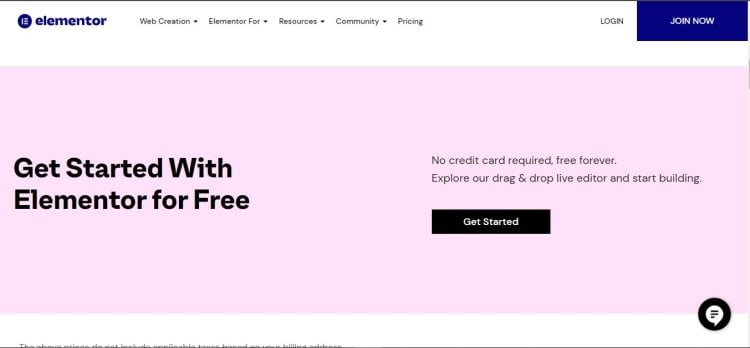 2. Install the plugin to your WordPress account.
Or alternatively:
1. Open your WordPress Dashboard.
2. In the plugin's sidebar, select the Add New option.
3. Search for Elementor and click on the install button.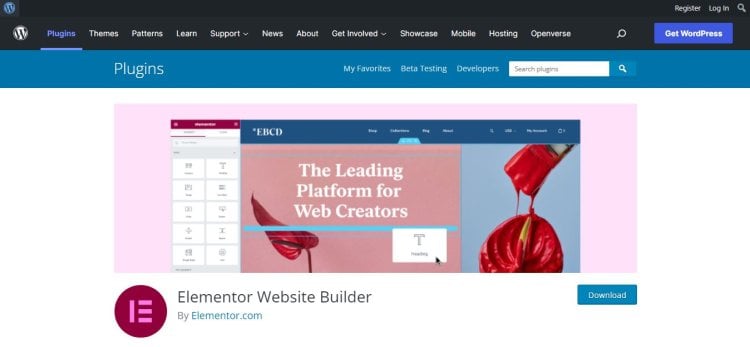 Congratulations! You have successfully installed Elementor for WordPress. Now before we move on, we need to install the Envato Elements plugin. Refer to our guide here on how to get the Envato Elements plugin for your WordPress site.
After you are done installing the Envato Elements plugin, move to the following instructions:
1. Open your WordPress dashboard.
2. From the top menu-bar click on the Pages sidebar.
3. Create a new page of your choice that suits the needs of your website the most.
4. Enter a name for your page and click on the Create New Page button. This will create a draft page for you to work on.
5. Open the page's sidebar on your WordPress dashboard. You should be able to see your newly created page(s).
6. On this newly created page, click on the Edit with Elementor button.

7. You will be brought to the page with Elementor's editing tools enabled. Click on the Folder icon that says Add Template.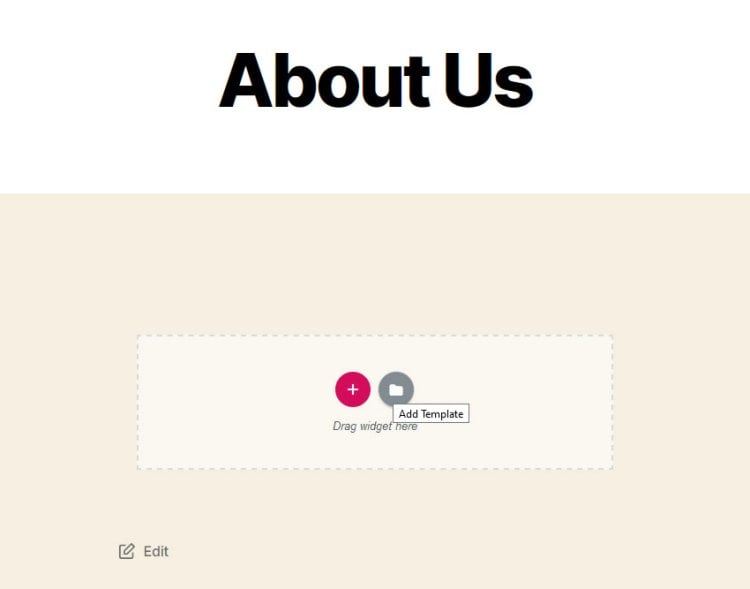 8. This will bring you to the Elementor template library. Choose the most suitable template kit for your page.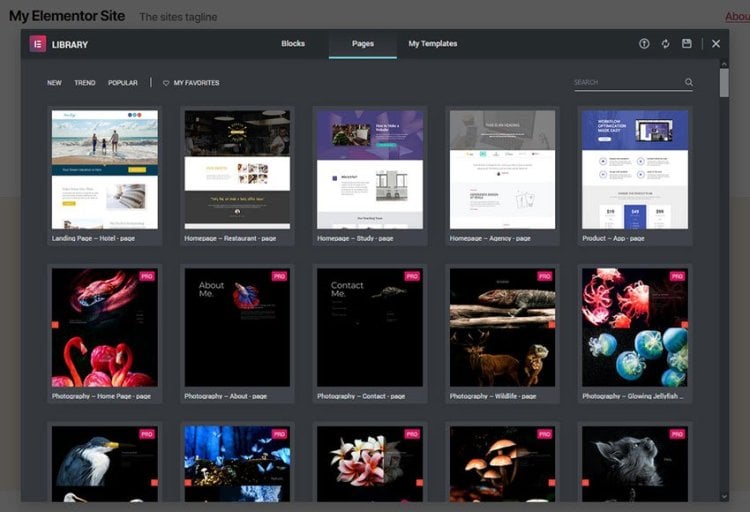 9. Open the Template and click on the Insert button on the top-right corner to insert it on your page.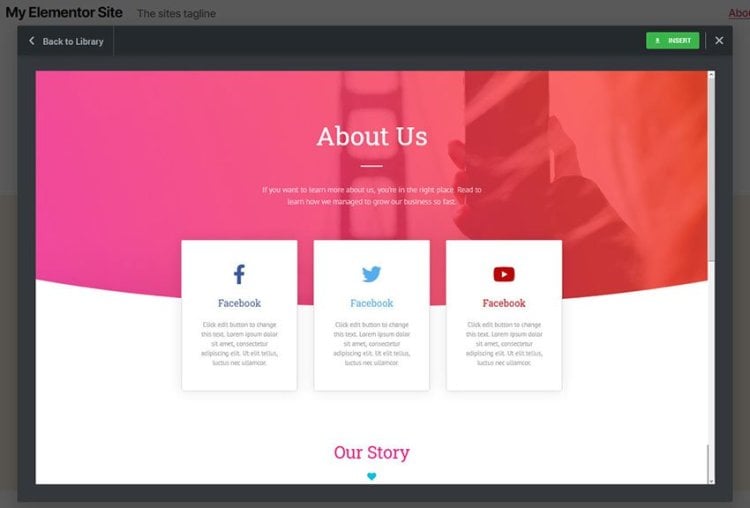 10. If you have downloaded an Elementor template kit from Envato Elements, you can use it as well.
This is done by downloading the Template Kit – Import plugin on your WordPress dashboard.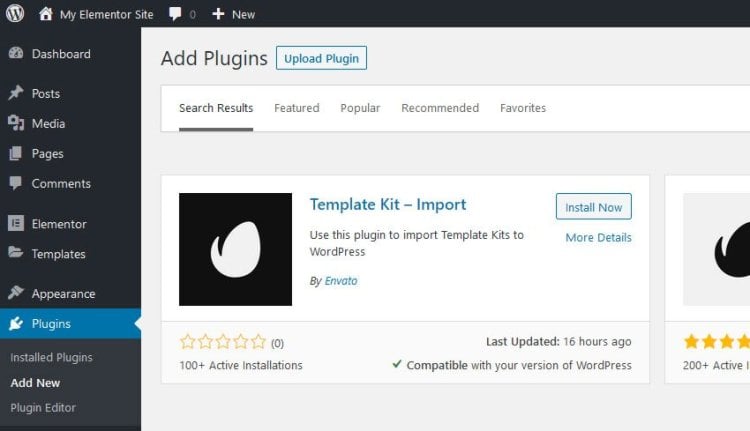 Afterward, open the Template Kit – Import plugin page.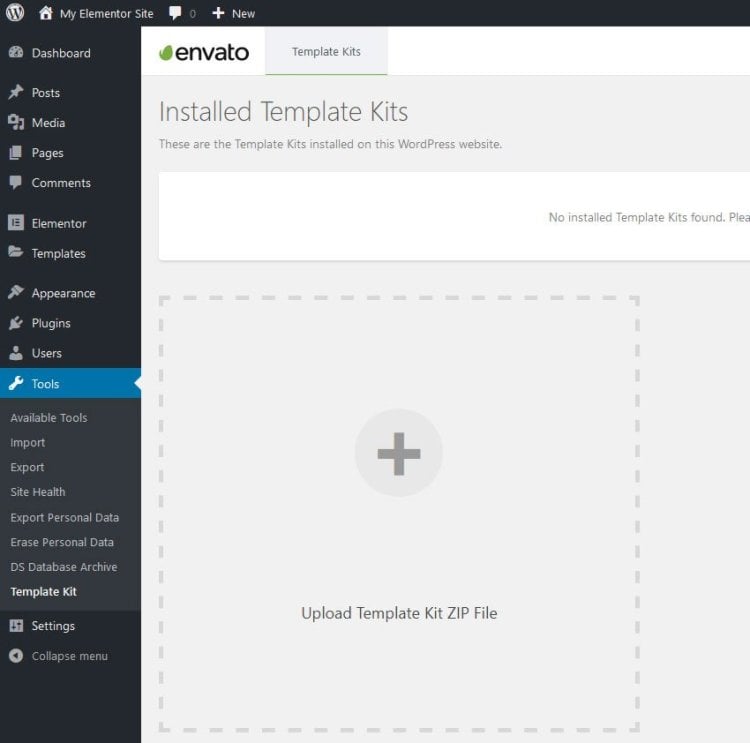 Upload the Zip file of the Template Kit that you have downloaded. Move to the page that you wish to edit and click on Edit with Elementor. On the page, click on the Envato Elements leaf icon and select the Template Kit you have just imported.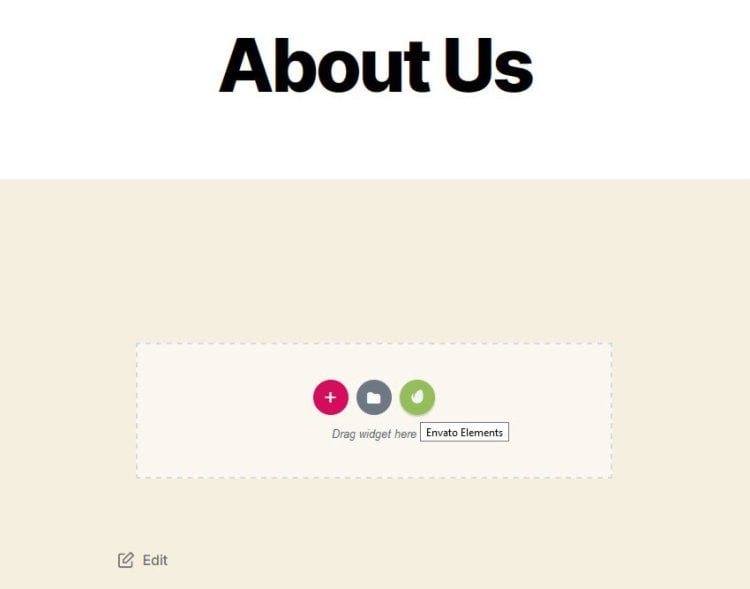 11. Now your Template Kit has been applied to your newly created page. To make edits or changes, simply click on the element you wish to edit to make changes to its contents. To make layout and design changes, you will have to use the toolbar to the left of the screen.

12. Once you are satisfied with the look of your page, click on the green Update button in the bottom left corner of your screen to save your customizations.

---
And there you have it! You have successfully used Elementor page builder to make a page on your WordPress website.
Liked this tutorial? Let us know in the comments down below. Keep following our blog for more stuff like this.