Are you a beginner to the world of Envato? Are you looking for a solution to your creative woes? Read on to find stuff that will change your life.
Recently, we showed you how to download and set up the Envato market plugin on your WordPress profile (check it out here if you missed it!). The purpose of that plugin was to give you access to ThemeForest and CodeCanyon which are two of the biggest repositories for WordPress resources online.
Today, we will be discussing Envato Elements and its uses with you. Envato Elements is a comprehensive solution to customizing your WordPress websites with the help of Elementor and Template Kits. These Template Kits are not replacements for WordPress themes, however, they give your site a generalized feel and appearance according to your liking. They are modular so you can choose parts of them to keep or omit.
Let's get started!
Envato Elements Installation Steps:
Install the Envato Elements plugin from here.
Install Elementor or Elementor Pro from here depending on if the theme you wish to use requires Elementor or Elementor Pro. Elementor acts as the page builder for your template kit.
Connect your Envato Elements account using your Envato Elements plugin in WordPress. This is done by clicking at the Connect Elements Account link on the top-right corner of the Envato Elements plugin page.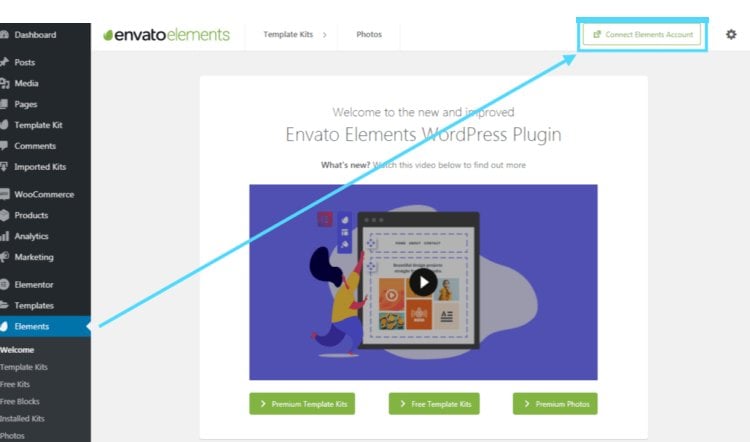 Copy your newly generated Envato Elements subscription token.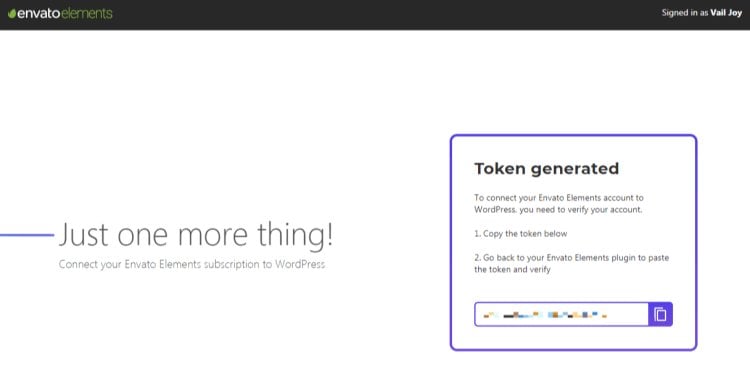 Verify your Envato Elements subscription token.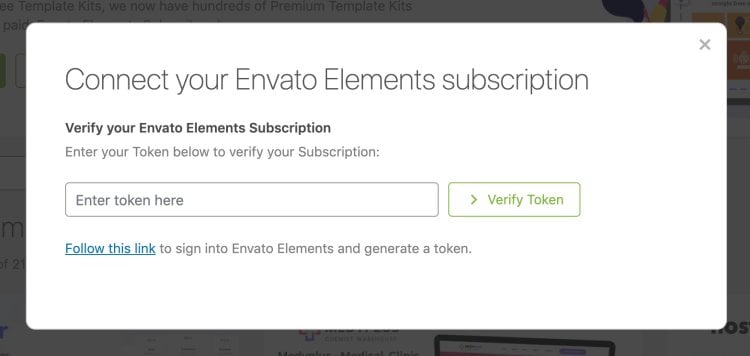 Congratulations! You now have access to the vast amount of Template Kits and Stock images offered as part of the Envato Elements subscription. All these resources are available directly within WordPress.
Now if you want to import or set up a Template Kit from the Elements store, you'll need to do a few more steps but, don't fret because it is a piece of cake.
Setup a Template Kit from the Elements store Steps:
1. Open the Template Kits section in the Envato Elements plugin from your WordPress dashboard.
2. Browse or search for themes that suit your needs and pick one that you like.
3. Click the Install Kit button on the Template Kit you have chosen.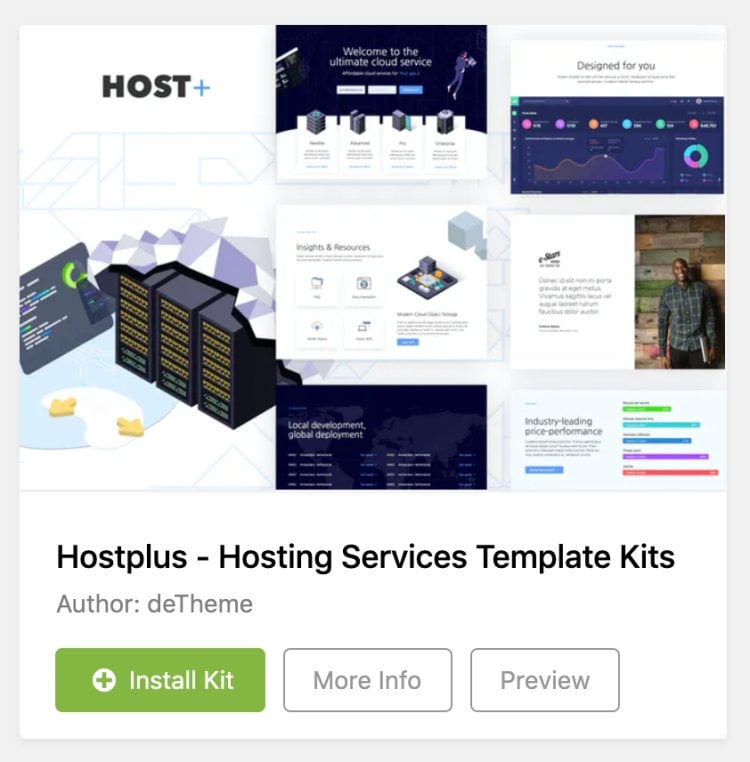 4. After the Kit has finished installing, click on the View All Templates button to view all the possible pre-built Templates.
For Template Kits that require additional resources to function fully:
An orange banner will appear on the downloaded Template Kits if additional resources are required. Click the Install Requirements button to proceed.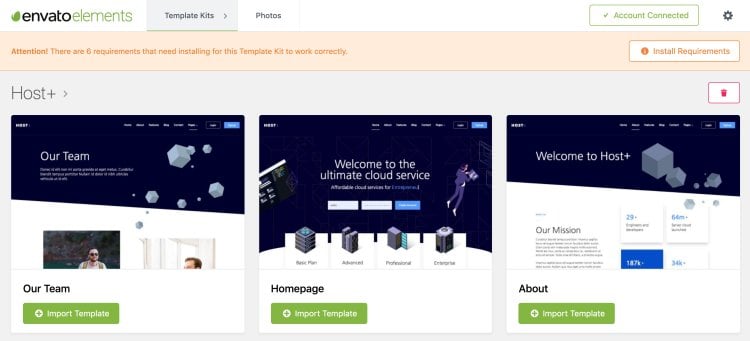 Click the Import Template button if all the prerequisites have been successfully installed.
This Template will now be stored under in the Saved Templates section of your Templates in the Elementor plugin. It is recommended that you import only one Template at once.
We hope you will find this guide helpful in your use of Elementor and Envato Elements to spruce up your WordPress page.
Check out our unique Envato Hosting plan to get maximum security and performance with your Envato resources and scripts.
We will be diving deep into more Envato resources and guides in the future so stay tuned!