Looking for VPS hosting, some people overlook the importance of server location. They look at parameters of Virtual Private Servers such as security, speed, performance, reliability, and bandwidth. However, the server location can have a significant impact on how quickly your website loads for your users. So, what is the best VPS hosting in the USA?
Today, I will not present you with a ranking, but I will introduce you to the best VPS hosting provider if your customers are located in the United States.
---
Your VPS server in the USA
When choosing VPS hosting, it is important to consider the location of the server. However, first, you should know what VPS hosting in the USA means. Just because a web hosting company's headquarters are in the United States does not necessarily mean they have servers here.
Not all hosting providers publicly disclose information about the location of their servers. To check this, you can use the WHOIS database. Don't enter the hosting provider's website address. Find a website hosted there or create a test account. Then, use the WHOIS database to determine the location of the server.
If you're a gamer, you've probably heard of the term "ping". It's a measure of latency or the time it takes for data to travel from one place to another. In VPS hosting services, it's the distance between the user's device and your virtual machine. The closer the web server is to the user's physical location, the better the performance.
If your website users are mainly in the United States, VPS services in the USA or Canada should work well. However, if the server is located on a different continent, there may be noticeable delays.
To check the ping to a specific server hosting, you need to have a test account there and know its IP address. Then, you can open the command prompt or terminal and type ping example.com. After completing the test, you will see the summary.
The location of your website's files also affects its visibility on Google. The search engine algorithm takes into account the server's IP address, language, domain extension, and location data. As you know, the closer the server is to the user, the faster the website should load. Fast loading speed is one of the ranking factors for Google.
If you already have your website on WordPress and you are not satisfied with its speed, perhaps you need to improve it? Here are proven methods to speed up your WordPress website.
---
Why are multiple data centers important?
The United States is a large country. New York is 2,500 miles away from Los Angeles, and such distance can also affect the website's loading speed and position in the Google search engine.
If you choose a VPS hosting company that only has a server in New York and at some point in your business development, it turns out that most of your users come from California, your Virtual Private Server will suddenly become distant. In most cases, this will not be a problem, but there are industries where a rapid website or application performance is a must. That's why it's better to select a company with multiple data centers in the USA.
In that case, even if there is a change in the structure of your clients, you will be able to easily move all your data and services from the VPS server in New York to Los Angeles within the same hosting provider without problem, especially if you are using virtual servers.
Multiple data centers in the USA also allow choosing the most optimal server hosting location for your website or application. Low pings are also extremely important for a game server environment. If you are using hosting solutions dedicated to online game creators, you must carefully consider the issue of locating your VPS hosting as close as possible to the majority of your players.
---
Reliable VPS USA
You can find thousands of hosting providers in the US with dedicated servers located throughout the country. However, one stands out significantly: UltaHost.
It offers reliable virtual server plans in USA for businesses of all sizes. The VPS hosting offer is divided into the virtual private server (VPS) and virtual dedicated server (VDS). You can find a hosting package that includes only one CPU core and 1 GB RAM at a low price ($5.50 per month), as well as a powerful machine that exceeds the parameters of many physical servers – a 24-core processor and 64 GB RAM.
Virtual Dedicated Server is a cheap alternative to a dedicated server. Read in this article how VDS differs from a dedicated server and find out what are the cheaper alternatives to dedicated hosting.
VPS hosting plans are created using standard KVM virtualization, while VDS is created through hardware virtualization, which involves allocating entire hardware resources such as a whole processor or a whole memory stick. You have full root access to your server, and can choose between Windows Server and Linux VPS. All plans come with a dedicated IP address, remote desktop, and unlimited traffic.
UltaHost stands out primarily for its focus on the highest quality. It creates its own data centers over which it has full control; secondly, every server is equipped with the latest generation components to provide high performance. It's not just about the latest processors and NVMe SSD storage, but also server enclosures, cabling, power, and cooling.
Investing in top-notch hardware allows UltaHost to provide incredibly stable and efficient services. All hardware is fully compatible with each other, minimizing the number of errors to the fullest extent possible.
It is how UltaHost achieves perfect uptime and can guarantee its clients 99.9% service availability, although uptime is usually close to 100%. Every data center has primary and backup power from an independent power network and an additional battery with an automatic power switch and an on-site diesel generator.
---
Top-class Secure Virtual Private Servers
The UltaHost network is built from Cisco and Juniper components and connected to the network via high-bandwidth connections. The pursuit of excellence requires the purchase of colossal amounts of the latest branded equipment and custom software.
Such advanced machines require extraordinary security measures. It's not just about certificates (UltaHost has a SAS 70 Type 1 Certificate) but authentic safety. It starts with an automatic temperature and climate control system with humidity and temperature sensors located throughout the facility.
UltaHost has implemented FM 200 fire suppression systems with early fire detection mechanisms as well as biometric and key-card security systems, including mantraps and shelf-level blocking mechanisms. Technicians and engineers work on-site around the clock.
UltaHost cares not only about physical server security but also about virtual protection. It is the industry leader in server security issues. The basis is a self-learning system BitNinja, which constantly updates the protection methods. It is supported by the firewall, antivirus, and DDoS protection systems.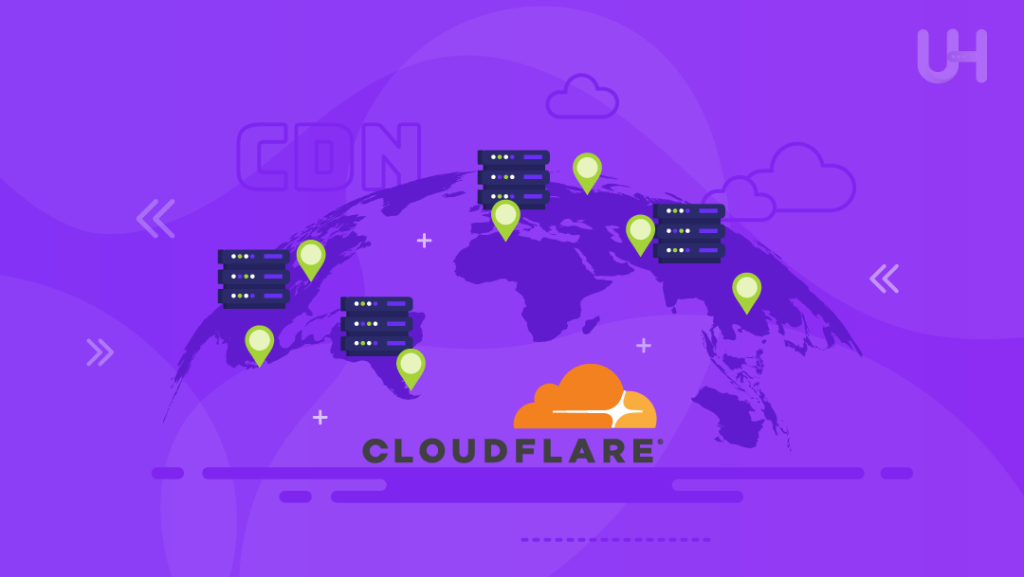 VPS, shared, and dedicated hosting uses the Cloudflare CDN network. It is responsible not only for improving the speed of the services but also for increasing security.
UltaHost offers SSL certificates: the free Let's Encrypt and various premium solutions. Data transmission takes place through a private network and secure channels: either via SSH or FTPS. The two-factor authentication ensures that no unwanted person takes over your hosting account.
---
Fast and scalable Virtual Private Server
Care for components translates into real effects visible to the user. UltaHost achieves one of the highest performance levels on the USA VPS market and breathtaking speed. Rapidly loading pages and smoothly functioning applications will help you impress your American customers, not to mention the outstanding support for your SEO efforts.
The multitude of hosting packages makes it an incredibly scalable VPS solution. You can go through the entire development path of your company, from a starter plan for your idea, prototype, or seed-stage business, through a startup and dynamic acquisition of the American market to a developed enterprise that is a leader in the industry with tens of thousands of users.
The variety of hosting plans offered by UltaHost is also an attractive option for businesses operating in seasonal industries. If periods of increased server traffic and higher resource demand alternate with low sales seasons, you may upgrade or reduce server resources.
Many US hosting companies do not have such a flexible scalability policy. They are happy to modify packages upwards, but downsizing is out of the question. UltaHost has a different approach, more focused on the customer. It is a product for entrepreneurs created by entrepreneurs.
As virtual hosting involves the virtual allocation of resources, any change in assigned resources is carried out within a few hours of placing an order. It is enough for technicians to start a server sequence and change the hardware configuration assigned to a given virtual server.
The variety of hosting plans is not everything – if you need a special hardware configuration, UltaHost offers custom virtual private server hosting. To do this, contact customer service and present your requirements and expectations for your USA VPS, and experts will prepare a special offer for you.
---
Choose between VPS Linux and Windows Server
In addition to speed, UltaHost offers you total control over your virtual machine. You will receive full root access and the ability to install operating systems using the dedicated ILO/KVM interface.
Although you can install any open-source operating systems you want, UltaHost has prepared several pre-configured OS. You can install with one click Windows Server and the most popular Linux distributions: Debian, Ubuntu, CentOS, Red Hat Enterprise Linux, Alma Linux, and Fedora.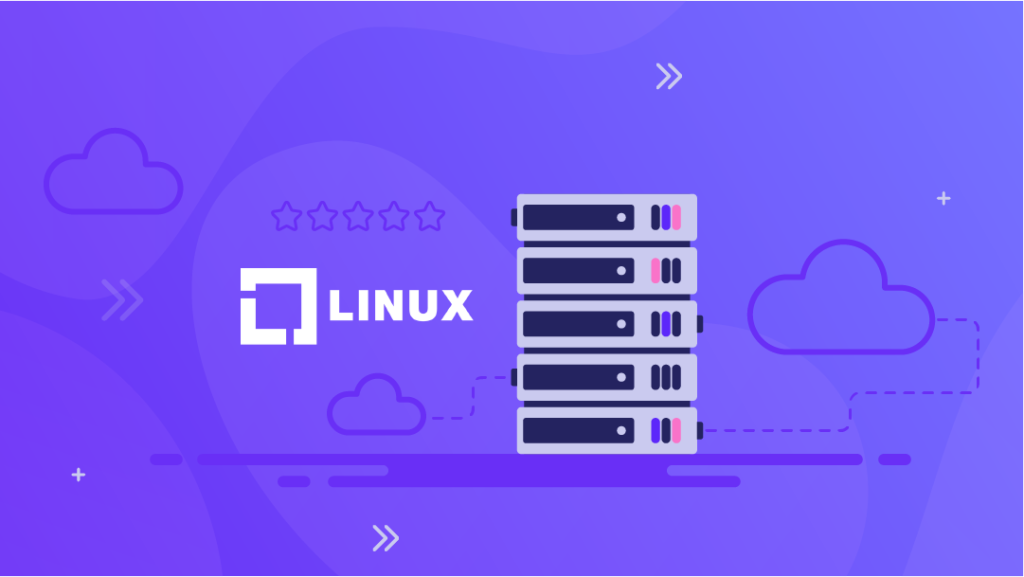 ---
Why should I choose VPS hosting from UltaHost?
In the United States, you can find the world's leading hosting providers. It is the most important market where the largest global companies with the most advanced technology, eager investors, and above all, hundreds of millions of wealthy customers are located.
Focus on the quality
Among these many hosting providers, UltaHost stands out. Its advantage is focusing on the quality of services by creating data centers distributed throughout the United States and equipped with the latest generation hardware and components with NVMe SSD storage and Intel Xeon processors. Data centers are equipped and secured to the highest standards, with attention to every detail.
Thanks to this, UltaHost has created reliable VPS servers and the safest cloud servers on the market, equipped with advanced defense systems against all threats. Advanced DDoS protection, protection against malware and viruses. Additionally, the web hosting of UltaHost is fabulously fast and efficient, allowing for the smooth use of hosted websites or applications with high performance.
Thanks to state-of-the-art equipment and procedures, UltaHost's VPS solutions are reliable. The virtual machines operate without server downtime, so you have 99.9% guaranteed uptime regardless of circumstances.
Gain total control
Unlike shared hosting, you have full control over your Linux VPS. UltaHost provides you full root access, a dedicated IP address, unlimited traffic because of unmetered bandwidth, and remote desktop access to your windows server and Linux VPS. In addition to standard payment methods, you can also pay with cryptocurrencies. All our VPS services come with a user-friendly control panel and a 30-day money-back guarantee.
UltaHost never oversells the resources. If you buy the VPS plan, you will have your dedicated resources only for your private use – other users cannot use it. Choose your hosting plan and the best American VPS location for you: New York, Los Angeles, or Dallas, and expand your successful business in the United States.