For some, the idea of a newsletter might be an outdated and less effective marketing strategy. We all have our email inboxes, and observing the abundance of unwanted messages that we either ignore or delete, it's hard not to come to a similar conclusion: spending money on email marketing is futile because users will hit the delete button or ignore them.
However, this represents a narrow and unimaginative perspective. Mimicking the crowd won't set you apart. I don't aim to champion cold email marketing, as I find it ineffective. Nonetheless, warm email marketing itself holds immense promise.
The objective isn't to gain customers at the initial phase of the sales funnel. It's not about sending out 100 emails hoping that one person might open them. The aim is to become the catalyst for users logging into their email accounts. Email marketing is effective when the recipient eagerly anticipates and expects your email.
That's what you'll delve into within this article. I'll illustrate why cultivating your mailing list is valuable and how to transform a newsletter into one of your chief marketing tool, next to your secure WordPress blog. Email stands as the most direct mode of communication with your audience. It's akin to dropping a letter right into the mailbox attached to their front door.
This approach eliminates the need to wrestle with limited reach or combat social media algorithms and search engine complexities. When you dispatch an email, you can be certain it will reach the recipient. Whether they open it hinges on the potency of your effective marketing strategy.
---
A newsletter offers a convenient way to guide recipients to your website. It grants you substantial flexibility, as you're not dependent on social media. The expense of advertising on platforms such as Facebook and other widely-used social media channels is notably steep and continues to escalate.
Additionally, the platform owners are progressively limiting the reach of free posts forcing companies to spend more money.
Amid these shifts, some people are ahead of the curve. They, right from the outset, gather direct contacts of their potential clients or recipients, bypassing the social media, which ultimately belongs to someone else's business.
A newsletter subscriber base also brings another advantage: risk reduction. The proprietors of any social media platform have the authority to close them down. If this constitutes your primary source of customers, your business would also be negatively impacted. Nonetheless, having a list of direct contacts would enable you to withstand such challenges.
---
To conduct a professional advertising campaign, you need a professional email server that enhances the credibility of your sent emails and allows you to process large amounts of data seamlessly. You can find such a server in UltaHost's offering.
---
Furthermore, it doesn't need to be as grim as a scenario where social media disappears entirely. Consider your company getting banned from a social media platform for 30 days, and a predicament arises. Account suspension could happen at any time, especially if your activity is automatically deemed incongruent with the owner's perspective.
The more routes you have to reach your objective, the better. It is where diversification comes into play: exploring an array of avenues that lead to your goal. A newsletter is a remarkably cost-effective approach for nurturing engagement and boosting sales. Managing it won't incur costs as high as ads with comparable outcomes.
---
---
Crafting a newsletter holds merit for anyone wielding their products or services, or even those in the contemplative phase, conducting surveys within their target demographic. Moreover, amassing addresses from your clientele or recipients carries weight, for these individuals shed their anonymity. You're privy to their names, enabling direct correspondence and authentic dialogues.
In this fashion, the pathway to your website enjoys heightened prospects of being clicked. You can execute surveys among them, unraveling their intricacies and amassing profound insights into your recipients. By including questions in your messages, you open the door to a wealth of information about your readers' preferences.
Straight from the get-go, you stand at the crossroads of procuring and nurturing your roster of subscribers who, with time, should you harbor your wares, can evolve into your clientele. And the consistency with which you dispatch messages ensures you stay on their radar.
They'll remain cognizant of your ongoing endeavors, your creative momentum, and the merits of frequenting your website. Is your website ready for increased traffic? If not, migrate your website for free to UltaHost. Our VPS hosting can handle any number of visitors, as we guarantee unlimited bandwidth.
Even if, at a juncture, your social media presence recedes, the avenue of newsletters remains open, upholding your bedrock of devoted patrons.
---
Not all newsletters are cut from the same cloth. You can opt for the conventional route, adhering to established templates, but it won't yield an effective marketing strategy. On the other hand, you can create unique, finely customized to your business style and clientele newsletter campaign that strikes a chord with your readers.
A newsletter opens up boundless avenues. You can concoct content amalgamating text, imagery, videos (I recommend you create your video platform on virtual dedicated hosting), links, and even PDF materials. It all hinges on the essence of your newsletter.
The most formidable pivotal phase of newsletter creation is the leap into action. Your mind teems with myriad quandaries that appear insurmountable. You mull over its worthiness, its potential readership, or inversely: you're juggling a substantial audience and grappling with the prospect of meeting their expectations. The fear of losing them looms.
An array of inhibitions stand in the way of initiation. They all impede your embarkation upon the maiden stride toward your newsletter. Identifying the factors that obstruct your path is beneficial. Once that threshold is crossed, it's prudent to contemplate measures to dismantle such impediments. A newsletter has the potential to yield remarkable outcomes for your business.
Furthermore, initiation need not necessarily entail preliminary groundwork. Establish a newsletter, strategically embed CTAs, and sign-up links across your website and social media. Subsequently, commence crafting content, even for a modest assembly of subscribers. Maintain a regular cadence, even if the readership amounts to a mere 5 or 10.
In this manner, you'll hone your composition aptitude and uphold regularity. Over time, your readership will burgeon, yet the pressure of addressing a substantial audience won't befall you abruptly. Moreover, through steadfast consistency, you'll refine your prose prowess, amass competence in navigating the software, and foster self-assuredness in your undertakings.
---
---
As you kick off the sending of your initial emails, it's valuable to invest time in thoughtfully pondering the concept and aim of your newsletter. Well-defined objectives are crucial in curating content that captivates and engrosses your recipients. Here are some illustrative goals to steer you in shaping your newsletter:
Securing clients/readers: Your newsletter should revolve around enticing offers, captivating content, and invaluable insights that entice individuals to subscribe to your mailing list.
Enhancing comprehension of your audience: Your newsletter can be harnessed to amass insights through surveys, polls, or candid conversations. It facilitates understanding their expectations of your brand and adapting your content to cater to their requirements.
Augmenting brand allegiance: You can share your brand's ethos and success stories and provide insights into the inner workings of your company. It cultivates engagement and connection with your brand.
Nurturing a positive brand portrayal: Dispense nuggets of wisdom, industry evaluations, and counsel that establish you as a fount of knowledge and know-how, thereby enabling readers to recognize your authority.
Fostering an engaged community: Instigate competitions, dialogues, or webinars that galvanize subscribers to interact and actively partake.
Amplifying sales of services or products: Concentrate on promotions, exclusive offers, and persuasive delineations of your offerings. You can also proffer testimonials and stories of success from customers.
Educating your community: The newsletter can function as an educational instrument. Convey information, case studies, or guides that empower readers to gain a deeper grasp of the subject matter and make strides in the designated field.
Ratcheting up website traffic: You can consistently disseminate links to fresh content, articles, or blog posts.
It's imperative to tailor your approach to the requisites and aspirations of your target demographic, as this will significantly contribute to the effective realization of your established goals.
---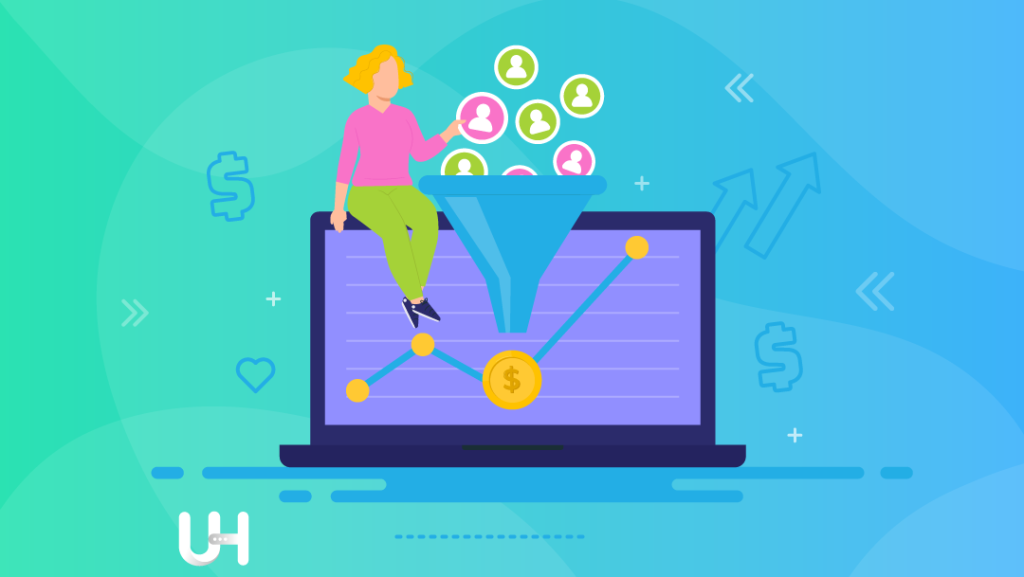 After you've amassed a devoted and engaged cadre of subscribers, you can convert them into active clients. It is where the enchantment of an effective newsletter comes into play. Leveraging this avenue empowers you to fashion tailored propositions, dispatch exclusive markdowns and promotions solely to subscribers, and keep them abreast of the latest offerings.
A pivotal component in bolstering sales via a newsletter revolves around aligning content with the cravings and inclinations of your audience. Armed with amassed data and input, you can contrive content that holds value and allure for them. What's more, you can employ recipients' names and furnish personalized endorsements for products.
The cadence of newsletter distribution also holds significance. It's not about inundating subscribers' inboxes with daily deluges. Instead, maintaining constancy and delivering substantive content that genuinely engages the readership holds greater import. A judiciously structured timetable will sustain intrigue and leave a favorable imprint.
As your roster of subscribers swells and new customers come aboard, the newsletter assumes the mantle of an indispensable tool, both for nurturing relationships with extant clients and enuring new ones. You can fine-tune content to cater to distinct audience segments, institute automation, and monitor the efficacy of your endeavors via analysis and statistics. And remember to send all emails from your custom domain name.
If you haven't buy your domain yet, check your domain name availability. Buying a hosting service with annual payment from UltaHost you will recieve a domain for free!
---
Conclusion
Despite its apparent outdatedness, the newsletter remains an effective marketing strategy as long as it's used wisely. The crux of triumph lies in delivering enriching, captivating, and customized content that captivates the audience and kindles connections.
Newsletters confer the means to circumvent the strictures of social media platforms, communicate directly with customers, and spawn sales. It's an implementation that you can tailor to mesh with the exigencies of any enterprise and leverage to fulfill a gamut of objectives.
Ergo, it's a worthy investment to devote time to meticulously blueprinting your newsletter strategy and exploiting its potential for fostering the expansion of your online enterprise by incorporating it into your effective marketing strategy.
Creating an effective marketing strategy requires various activities. UltaHost hosting platform is the excellent place to build your landing pages. Buy SEO-friendly VPS and get 24/7 support from our support team. Our powered infrastructure focuses on auto-scaling, performance, and security. Let us show you the difference! Check out our plans!