Creating graphics doesn't have to be complicated. You can find a lot of programs for creating graphics for free, thanks to which you can create attractive graphics for the needs of social media, newsletters, advertising banners, blog posts, or your website. We have described 6 popular tools that you may need.
Pictures are a convenient medium – Twitter posts look very attractive with them, and on Pinterest, that's the only thing that counts. Social media entries containing graphics are more likely to be clicked and shared by recipients than posts without them. Your blog posts also need good photos or graphics to keep engagement.
Fortunately, you don't have to hire a graphic designer. New programs keep coming out to help you create graphics and share them online on your social media. They offer ready-made templates for posts and stories. In combination with the most popular hashtags, you can conquer social media!
Although we describe six programs in more detail, at the end of this article you will find five additional programs that are also worth your attention.
Free online graphics programs
Discover 6 free tools that will help you create even better content on social media, your blog, and your website.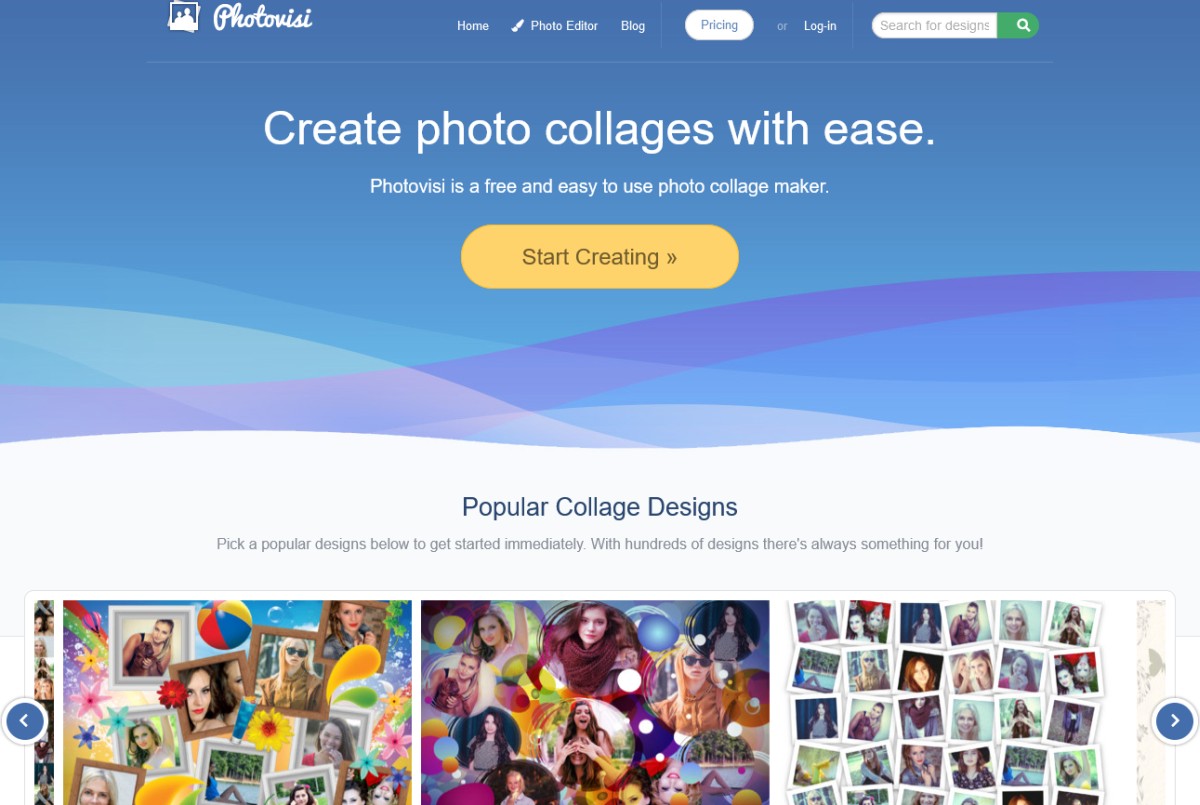 Photovisi is a graphics tool that allows you to create photo collages without effort. You don't need to create an account for that. Here you can easily add photos, choose their layout, enter text, and shapes, change the background, etc. There are quite a few options for editing graphics.
Once you've finished your artwork, save it or share it via Facebook, Twitter, or email. Photovisi allows you to create graphics based on photos on your Facebook or Instagram account.
Unfortunately, a fairly significant drawback is that the free version puts a watermark on the graphics. By the way, when using free software or graphics, it's a good practice to name the source, so this watermark is not a big deal. On the other hand, you cannot afford a third-party watermark on your logo, so the free version of Photovisi will help you only with simple works.
The premium package allows you to create graphics without a watermark.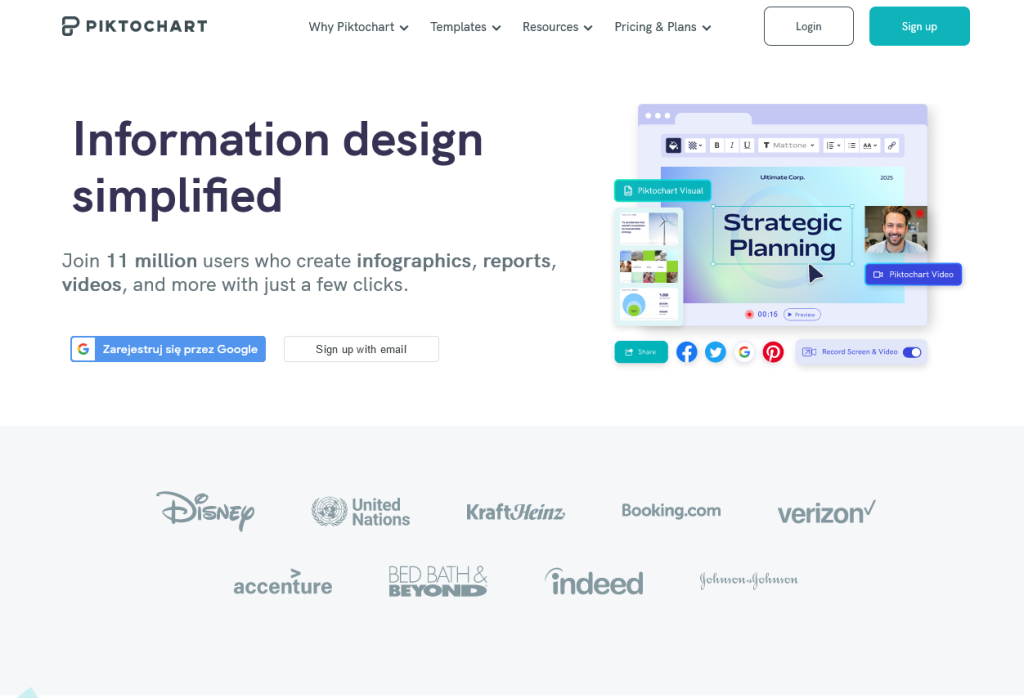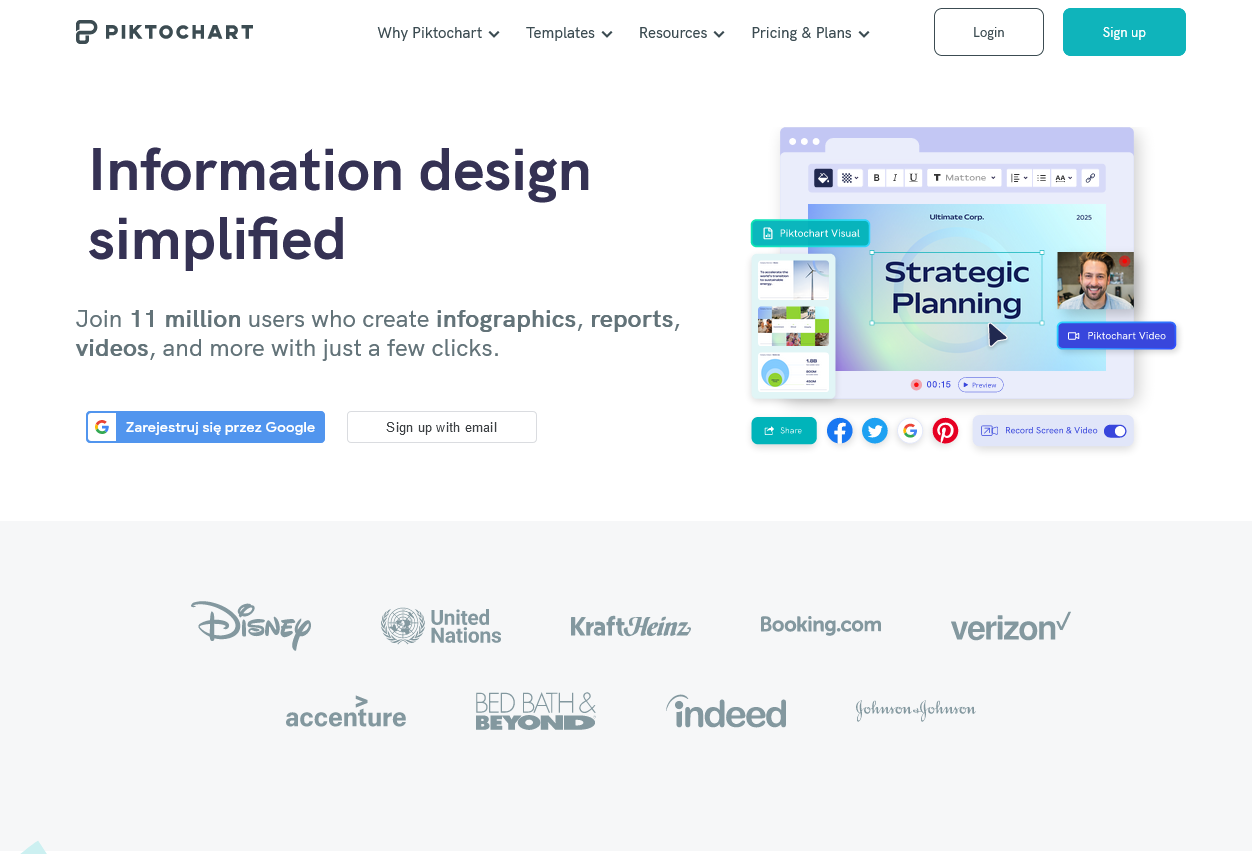 It is one of the simplest and most intuitive tools to create infographics. Provides 5 free themes. Creating infographics with Piktochart is easy and fun, you can also create a report, banner or presentation. The tool allows you to change color schemes and fonts, load graphics and change basic shapes and images.
When creating charts and graphs, the source data can be easily imported from Excel sheets or CSV files. You can download the finished infographic in pdf, png, or pptx or share them using the most popular social media platform.The free version allows you to make only 5 projects per month. Well, but you can always set up more accounts.


When describing free graphic software, it's hard not to mention image resizer tool. It helps you when you want to add a photo to your various social media channels.
There are dozens of tools with the same name. Just google "Social Image Resizer Tool" and you will get plenty of results. However, some don't work at all, others promise great features but can't handle them. After testing lots of resizers, I stayed with BIRME, which is an acronym for Bulk Image Resizing Made Easy.
A very simple interface, no diversions or unnecessary functions make the program work quickly and smoothly. You can resize up to 6 images at a time. Even after several dozen sessions in a row, BIRME works smoothly and flawlessly.
The downside may be the lack of nice graphics and information about resolutions required on certain social media portals, but this information is easy to find, e.g. here. BIRME's goal is smoothness, speed and reliability. Thanks to this tool, you can quickly prepare a background for Facebook, Twitter, or LinkedIn using the image you want. Simple and convenient!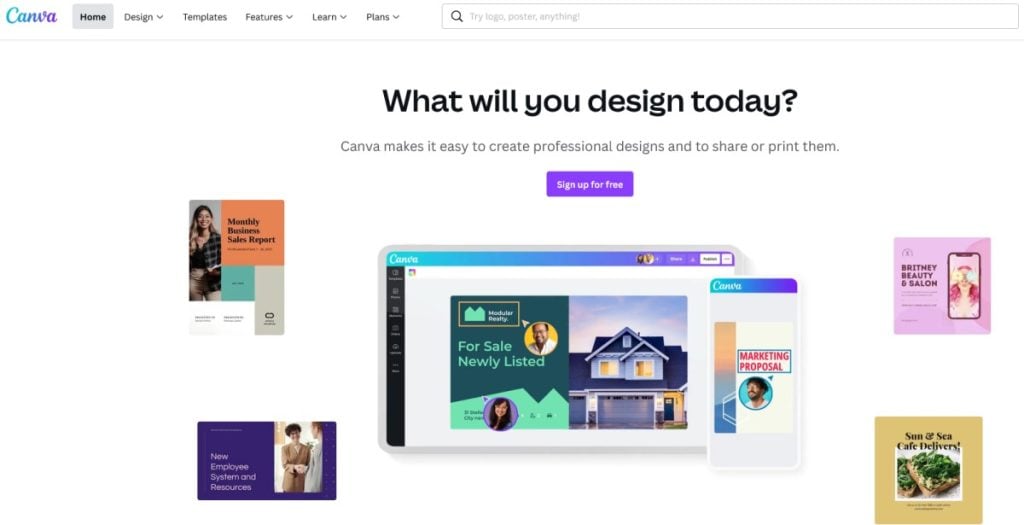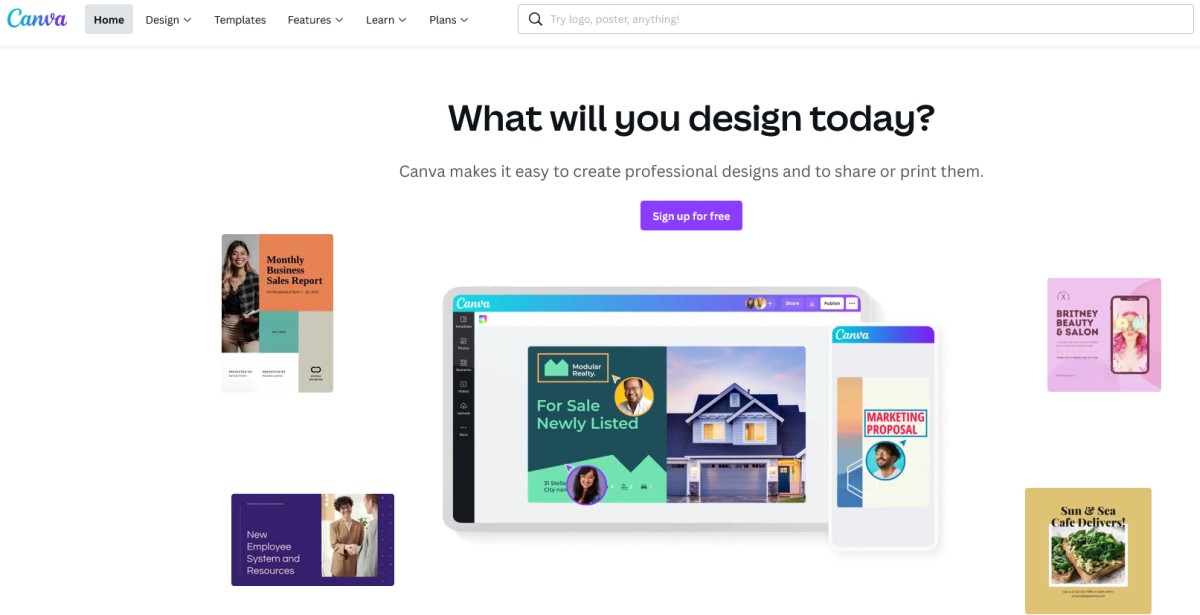 Canva is the most popular graphic creation tool that combines many functions. You can create presentations and graphics of different sizes. There are many free templates where each element is fully editable – you can easily change the background, texts, or fonts, and add photos and shapes.
Canva is popular because most of its features are free. When it comes to free graphics programs, Canva is second to none, and it provides a premium experience for free.
Canva allows you to download your artwork or share it directly on Facebook or Twitter. The possibilities of this program go far beyond social media and even the Internet. They will allow you to design a logo or graphics for traditional marketing materials.
In addition, they do not require graphic skills from you – the program is intuitive to use and designed so that anyone can design professional graphics. A premium account gives you access to more templates and paid items that you can use when creating graphics.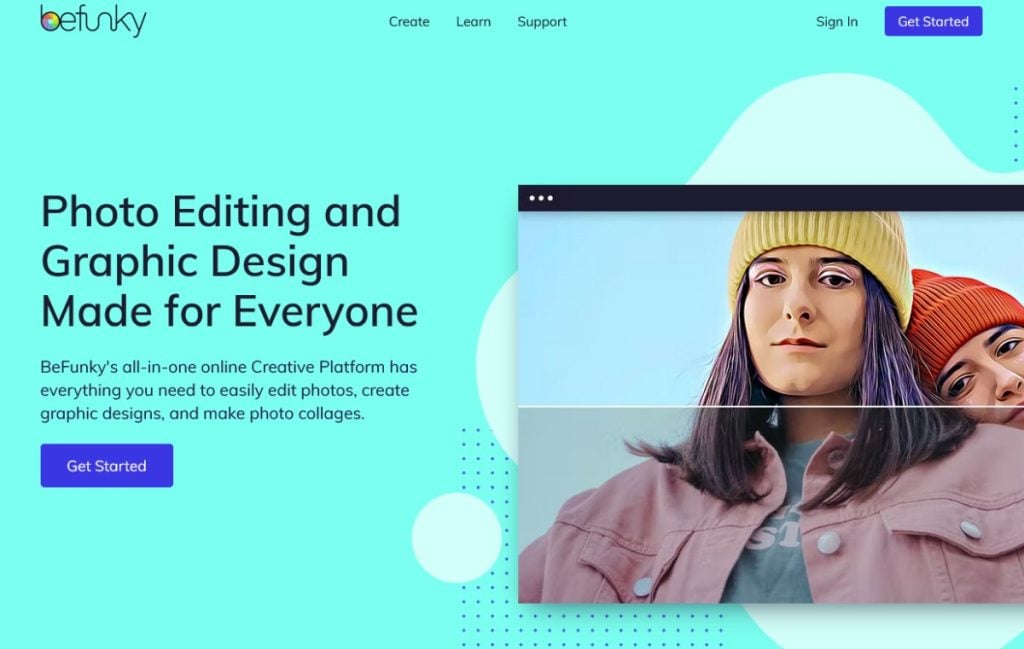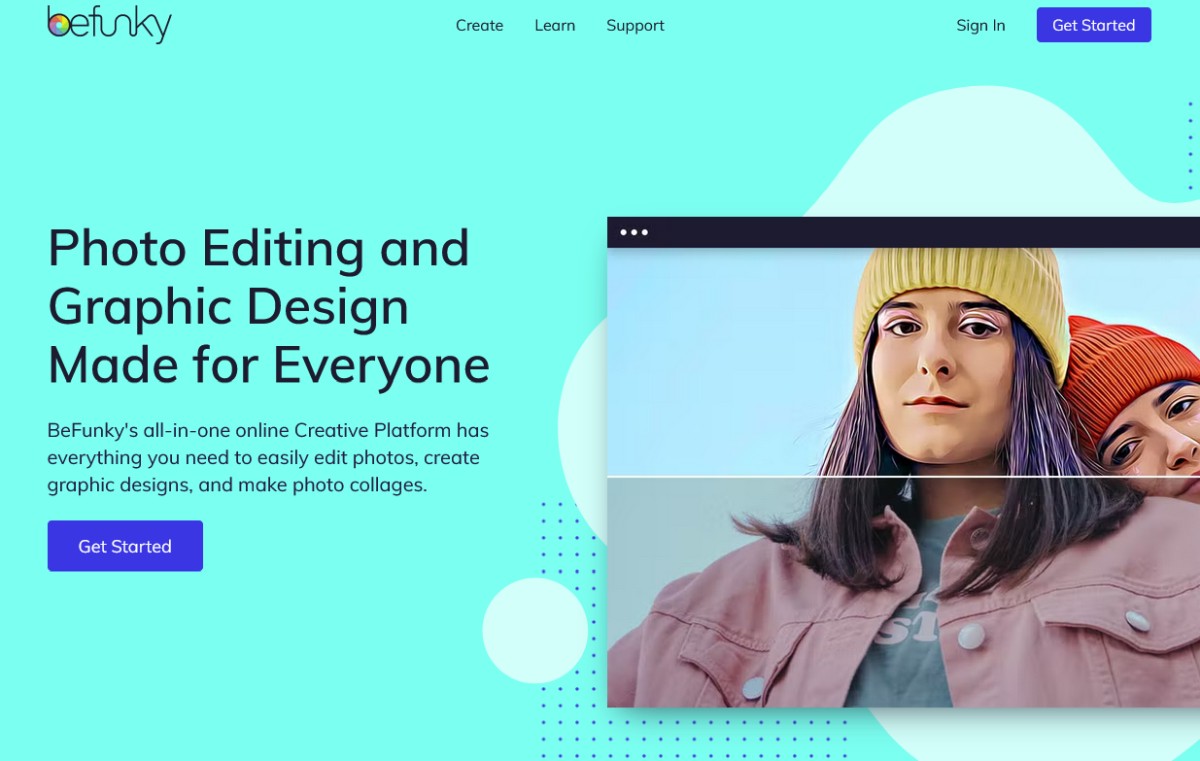 BeFunky is a graphic creation software that helps you edit pictures, create collages, and FB backgrounds, or choose a graphic template for posts on popular social networks.
This tool is relatively easy to use, despite having the following features:
framing;
red eye removal;
applying filters;
blur.
In addition, it allows you to download photos from your computer, Facebook, or Flickr. The premium account provides access to more templates, but the free version is more than enough to create attractive graphics.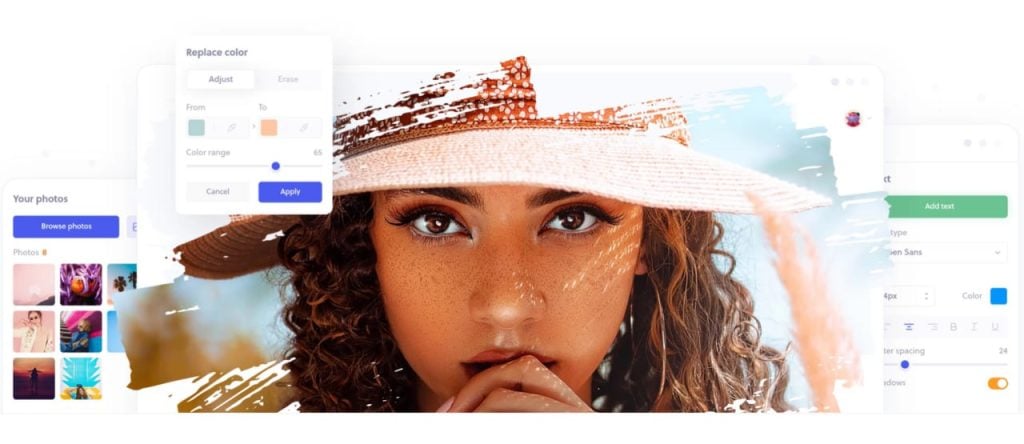 Colorcinch is a must-have design tool that allows website owners to create stunning visuals. Its simple interface and powerful features allow you to easily enhance,edit, andtransform your images. This flexible tool provides a wide range of creative choices, from replacing photo colors and contrasts to adding text and effects. You can crop and resize images, and transform them into cartoons, drawings, sketches and more.
Enhance the aesthetic appeal of your website with Colorcinch's simple tools and unlock your artistic potential. Say goodbye to dull images and hello to interesting graphics that will leave an impression on your visitors.
Bonus: 4 more free design graphic tools
These were the six best free graphics programs of our pick. However, there are more programs of this type. You can also check these four additional solutions.
Snappa – a graphics creation program that additionally offers the ability to create visual effects in graphics.
Leadza – use AI to optimize your advertising campaigns on Facebook. And that's all in Messenger.
Stencil – another graphics tool that offers a large base of templates.
Planoly – an application with which you can schedule the publication of posts on Instagram.
If you enjoyed this article, then you'll love UltaHost hosting platform. Get 24/7 support from our support team. Our powered infrastructure focuses on auto-scaling, performance, and security. Let us show you the difference! Check out our plans!