Change your account email address
To change the email address associated with your Ultahost account, you will need to edit it in two places.
1. Change the email in your 'Account Details'
In this step, you are changing the email address of the account owner, which means all important email communications (Such as the Password Reset email, etc.) will be sent to this email, so keep that in mind.
Click on your name at the top-right corner of your Client Area, then navigate to the 'Account Details' tab.
Once there, you can edit your email in the 'Email Address', then click the 'Save Changes' button.
The screenshots below highlight the steps: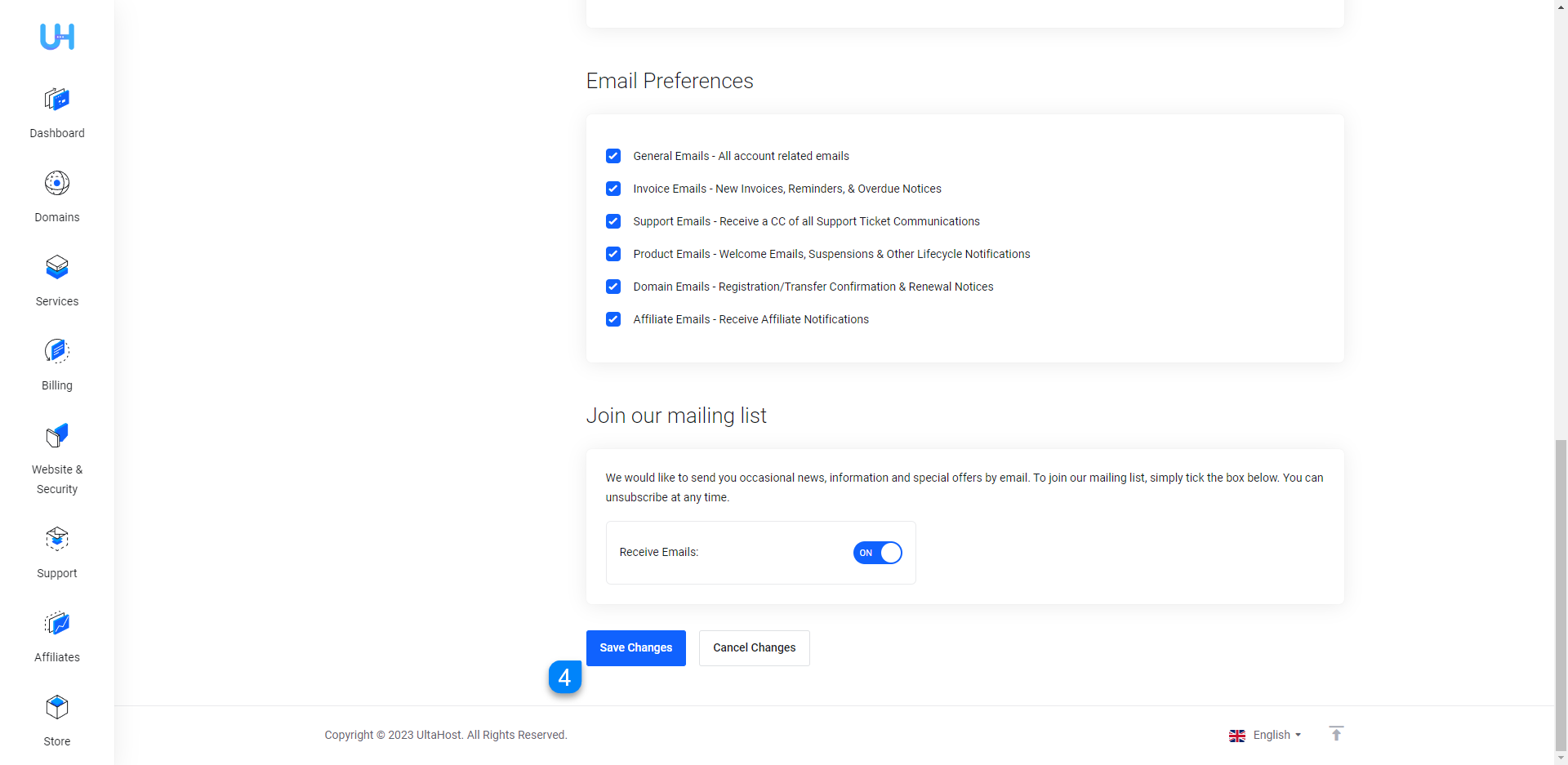 2. Change the email in 'Your Profile'
The email you enter in Your Profile tab will receive the following notifications:
General Emails – All account related emails
Invoice Emails – New Invoices, Reminders, & Overdue Notices
Support Emails – Receive a copy of all Support Ticket Communications
Product Emails – Welcome Emails, Suspensions & Other Lifecycle Notifications
Domain Emails – Registration/Transfer Confirmation & Renewal Notices
Affiliate Emails – Receive Affiliate Notifications
To edit Your Profile email address, click on your name at the top-right corner, then navigate to 'Your Profile' tab.
From there you can change the email address, and save the changes.
Here's a screenshot that highlights the steps as well:
If you face any kind of issues / difficulties, don't hesitate to reach out to us, our support team would be happy to help.